CUT Camps continues to expand after another successful year.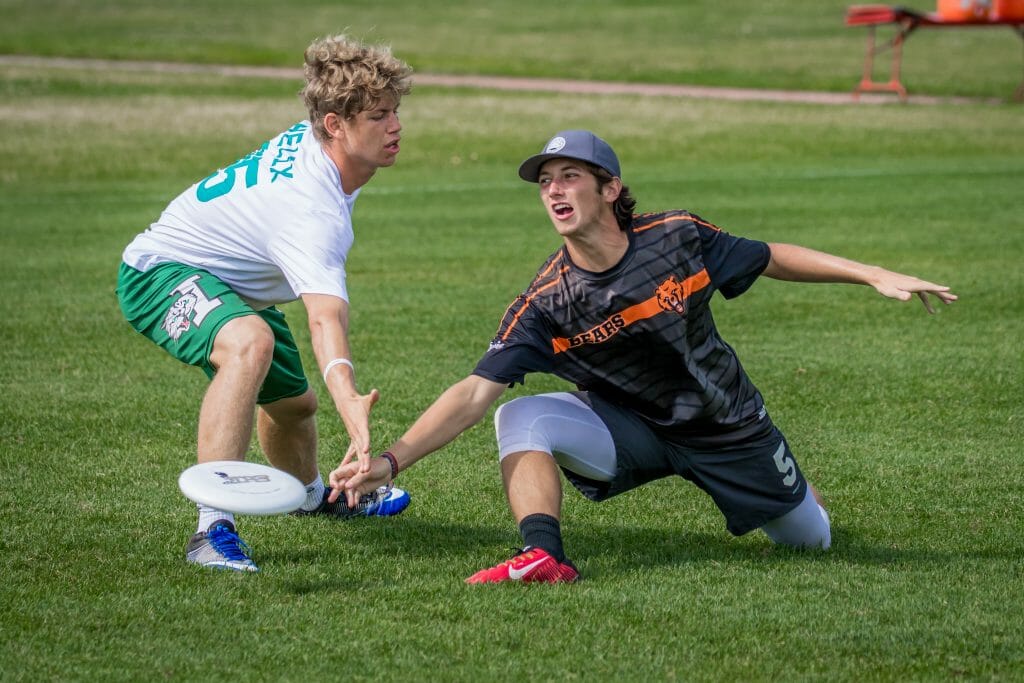 This post is sponsored by CUT Camps. Please support the brands that make Ultiworld possible and participate in CUT Camps!
After another banner year in 2017, Competitive Ultimate Training Camps are continuing to grow in 2018 with a new camp in the Northeast.
CUT Camp New England is set for July 1-6, 2018, in Portland, Maine, becoming the fourth CUT Camp location (after Chicago, North Carolina, and Oregon).
"We've built a great relationship with Maine Ultimate," said Arnoush "Java" Javaherian, the founder and executive director of CUT Camps.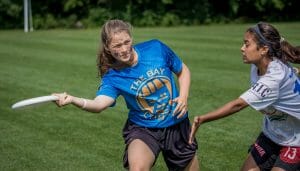 Jonathan "Goose" Helton, who won gold with the USA Men's National Team in London in 2016, will be among a group of local and national elite coaches guiding the campers during the week.
"We are looking to provide an experience for northeastern players who wanted to come to CUT Camp but didn't want to make the long haul [to Chicago]," said Javaherian.
Just a few hundred miles from Portland, CUT Camps will set up shop at the 2018 World Juniors Ultimate Championships in Waterloo, Ontario, Canada, in late August as the title sponsor of the biennial event. Attendees can look forward to a different players' clinic every day of the tournament — think a throwing clinic with Jon Nethercutt or a cutting clinic with Maggie Ruden.
CUT will also be running a coaching clinic on the first day of the event, run by Nethercutt and Javaherian.
There will be plenty of CUT Camp alumni in attendance: nine former campers made the USA Junior National teams (all but one attended CUT Camp Elite). Of those, five were campers at last year's Elite Girls 21-person camp. Almost a quarter of the campers made the USA National team!
Javaherian said that he hopes to continue to grow the amount of girls participating in camps. Claire Chastain is the new CUT Gender Equity Director and is working to bring in more female campers and coaches.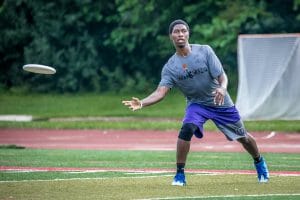 Learn more about this year's CUT Camps offerings in Chicago, North Carolina, Oregon, and New England. There are also Elite camps for Boys and Girls in Chicago as well as a mixed gender Elite camp in North Carolina.
Applications for Elite camps are due April 1st. For all other camps, sign up before June 1st to save $100 on registration fees. Groups of six or more players from the same middle or high school can also get a $100 discount per player by enrolling together. Some schools are even sending their full team to camp for supercharged development in the summer.
For your registration fee, you receive:
Quality instruction from coaches who have played at elite college and club levels.
Personalized Patagonia jersey
CUT disc
Meals throughout the day (3 for overnight camper, 2 for day camper)
Evening programs each night
The experience of playing ultimate in a football stadium (under the lights)
Transportation to and from the airport (if you fly in)
Overnight accommodations (if you are an overnight camper)
Qualified athletic trainer on site
A CUT Camp Patagonia Black Hole Duffle Bag or CUT Camp Hucket Bucket!
Find out more about CUT Camps on the Competitive Ultimate Training website.