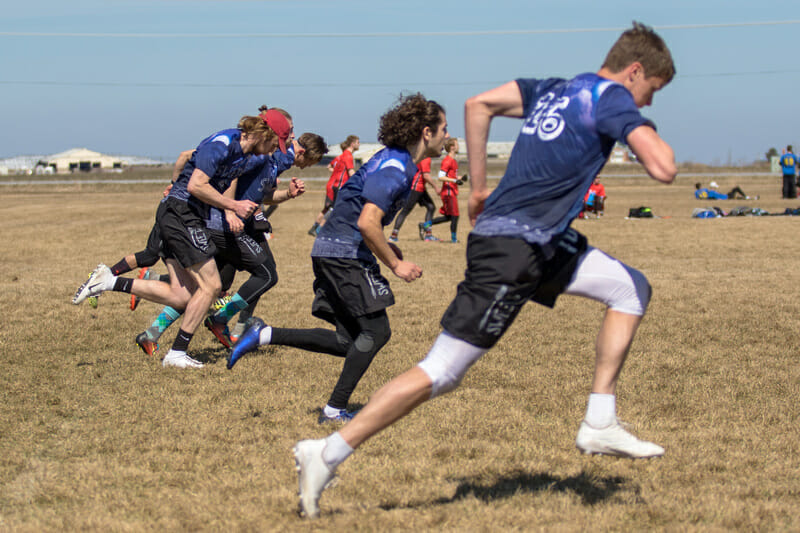 #4 Whitman rocked the D-III world when they made the announcement that they would compete in the D-III Series. Immediately, the Sweets became the favorite to win the Northwest Region. Not only has Whitman been participating in the D-I circuit over the past several years, but they've been thriving, qualifying for Regionals regularly, and showing themselves as a competitive team in the postseason. They even advanced to the D-I College Championships in 2011.
"D-III Nationals, every year, without fail, conflicts with Whitman's graduation," said captain Eli Cohen. "As a team of devout academics, the Sweets find that our obligation rests with our pens and textbooks rather than our discs and cleats."
Beyong just competing at D-I Regionals, Whitman has played host to D-I Men's Regionals for every year since 2014 in Walla Walla, Washington. Regionals has turned more than a tournament, but a celebration and a send-off, allowing the seniors to play one last tournament in front of all of their friends. This year, with a young team, Whitman has just two seniors set to graduate this weekend. For them, with the majority of the roster available, it simply made sense to attend D-III Nationals in 2018.
"Max [Sheffield] and Noah [Schlenk]," said Cohen. "They will both walk at their graduation while the rest of the team, who remains young in age and spirit, will be attending Nationals this year. We are very pleased with our decision to compete in the D-III bracket."
Whitman's journey began last fall, with a team camping trip before Beaver Brawl. The four-day excursion served as a bonding experience for the team, and a representation of the fun-loving nature the Sweets have become known for. It set up the emotional tentpole for the team to build around this season.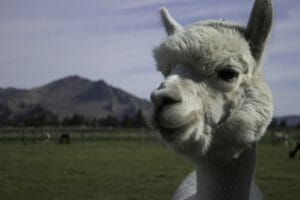 "We sang, we danced, we went to an alpaca farm," said Cohen. "We tried to go to hot springs, but every van ended up in a different location and none of those contained hot springs. The Sweets proceeded to stuff themselves with food from Local Boys."
Since then, the team has seen on-field success. Tournament wins at Big Sky Brawl and Northwest Regionals, as well as a 2nd place finish at D-III Midwestern Invite, highlight an astounding season for the Whitman Sweets. This season, Whitman consistently in the D-III Top 10 throughout the year, and they find themselves at #4 in Ultiworld's Power Rankings.
With such high praise coming throughout the year, expectations are high for the Whitman Sweets. As a team, though, things stay loose.
"Our team culture is about supporting our teammates in whatever way possible," said Cohen. "Hopes and expectations are words, results are concrete. The Sweets will go to Rockford as a herd of hungry hippos, ready to pounce at any opportunity. We expect to have a lot of fun, because that's what Sweets do best."
Fueled by potential Player of the Year Robbie Farwell, Whitman experienced success, no matter the situation. Farwell has proven himself as one of the nation's elite players, in more ways than one. He's has been playing ultimate since middle school, where he played with the likes of Jaclyn Verzuh, Hallie Dunham, and Dillon Montgomery. In the youth hub of Seattle, Farwell gained experience through his playing time with Fryz and participating in the Youth Club Championships throughout high school. Although he is not an active Cascades player currently, he played on the team in 2015, 2016, and 2017.
"I was given the opportunity to play Cascades my senior year of high school and enjoyed every minute of the precision and talent of high level play," said Farwell. "I was able to do a ton of learning from teammates both on that team, and many phenomenal coaches and teammates from playing around Seattle."
Any way you split it, Farwell is one of the most accomplished and dedicated players you can find in D-III ultimate. His resume includes participation of Seattle Voodoo, a top-tier club team in the Northwest Region, Seattle Cascades, and an appearance on the U20 World's team, all in the past three years.
"The only difference in team environment between those teams and the Sweets is the number of years of prior experience players have," said Farwell. "The Sweets give nothing less in effort, enthusiasm, love, and funkiness; and for that I am grateful every day."
No doubt he is one of, if not the most, talented players on the Whitman Sweets. As with any high level player on a college roster, Farwell sees an expanded role with a lot of coaching.
"Absent a full-time coach, the captains are the knowledge base for a team hungry to learn and improve," said Farwell. "I enjoy coaching for the heightened level of attention I must pay during tournament, and for coaching's ability to make me more aware of my areas of improvement."
Whitman has proven themselves time and time again as a team focused on having as much fun as possible at every opportunity. A team that ferociously celebrates winning the flip, the culture is based on enthusiasm and positivity.
"We never miss a chance to tell our teammates how great they are and how much their support means to us," said Farwell. "We feel as though our enthusiasm can always be brought up a notch and we love to encourage our teammates to play their best by means of the energy we give each other."
With a young team making their first appearance at the D-III College Championships, Whitman will lean on the team culture they have built for success. The Whitman Sweets provide a mixture of explosive energy and enthusiasm with high level talent. As they enter the weekend, they are likely to be successful, and all but guaranteed to have a great time.