Test your predictive abilities by picking five teams to outperform their seed in our annual #thegame pick 'em contest!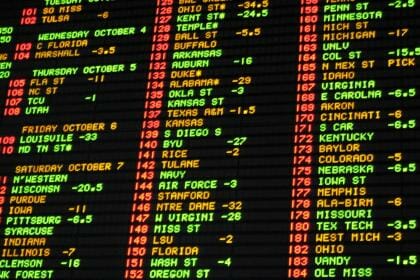 Ultimate fans, the time has come! #thegame is back for the 2018 College Championships, with a few tweaks, but all the fun and drama of its first iteration a year ago. In this picks game, you select teams you think can score you the most points, and then sweat the drama of each game to see who comes through!
Prizes from Ultiworld's grab bag of awesome gear will be awarded to the top three finishers.
Entry is completely free! To enter, click this link and fill out the form.
The Rules
Select five different teams

Two from each of the Men's and Women's divisions
One "Flex" team from either division

Scoring is as follow:

For each win in pool play and prequarterfinals, you will receive points equal to the team's seed within their pool.
Winning your pool is worth one bonus point. [NEW RULE]
Quarterfinal wins are worth one bonus point.
Semifinal wins are worth two bonus points.
Winning the championship is worth three bonus points.
Example: You select the NC State women, the 4th seed in Pool D. They go 2-2 in pool play, win their prequarter, and then lose in the quarterfinal round. They would earn 8 points for pool play and 4 points for prequarters, with no bonus points, totaling 12 points.

Entries are due prior to the beginning of the 8:30 AM 1st round on Friday the 25th.
Limited to 1 entry per person.
It's that easy. So what are you waiting for?