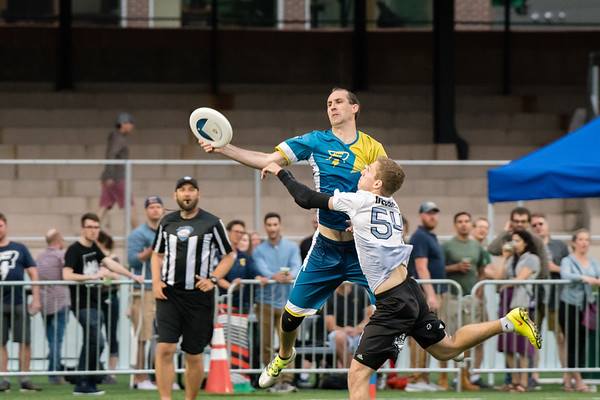 The AUDL rankings can always be found at their permanent home.
It seemed like some playoff spots were going to be decided this past weekend, but a lot of upsets have thrown the races for the final playoff spots into chaos. Not a single Division has confirmed all of its playoff teams — five of the 11 berths are still up for grabs.
Notes
Not that it's any big surprise, but Madison is back in the top five after drubbing Indianapolis and Minnesota in back-to-back weeks. It's clear: when Madison's at full strength, no other team in the Midwest can come close.
New York is this week's biggest mover as they went north to Canada and pulled off the 2-0 road trip with strong wins over Ottawa and Montreal to take over 2nd place in the East.
Did you think the AUDL West was wrapped up? Not so fast. SF goes 0-2, SJ loses to Seattle, and San Diego gets a win to take over 2nd place. LA's got the #1 seed locked up, but every team but Seattle is still alive for the second and final spot!
Dallas stayed perfect against Austin, opening the door for Atlanta to gain even more ground in the race for the final South playoff spot. But the Hustle went down to Florida and took an awful loss to the 2-9 Cannons. With two games to play, Atlanta is up a half game on Austin.