Ultiworld's coverage of the 2018 WFDF World Ultimate Club Championships is presented by VC Ultimate; all opinions are those of the authors. Please support the brands that make Ultiworld possible and shop at VC Ultimate!
When I picked which clubs to preview for this series of articles, I tried to pick spirited teams from the region who were competitive, doing something novel or interesting, and promoting equal opportunities for male and female players. I landed on Havoc (Singapore) and Ellipsis (Melbourne, Australia).
Havoc (Singapore; Seed #39)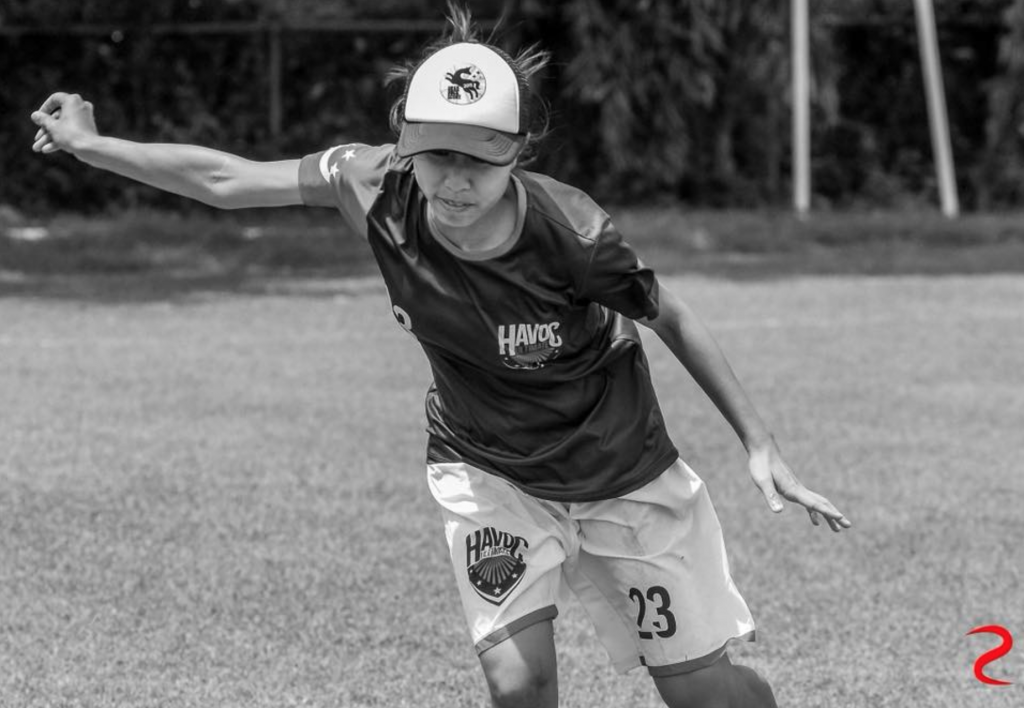 Havoc Ultimate is Singapore first-ever women's ultimate club. They were formed just one and a half years ago, in November of 2016, out of a Singaporean ultimate culture that favors mixed competition. The women in Singapore saw a need to develop female players as all-around players of the game — not exclusively as cutters as often happens in the mixed game — and they decided that Havoc should be the space to do so. 
Havoc are already making waves internationally, having sent a number of players to the U24 World Championships in Perth, hosting the first ever Women's only tournament in the region (the Pan-Asia Women's Tri Cup tournament), and now representing Singapore women's ultimate on the world stage. Members of the club, including Hui Fang (Asia Oceanic All-Stars manager), are heavily involved in developing women's ultimate in the region. 
WUCC 2018 will be the club's World Clubs debut, but the team boasts players who have previous representative experience at WUGC as well as international pick-ups in Alyne Azucena (CAN), Jacqueline Hayworth (CAN), Caitlin Lusty (CAN) and Amanda Fung (AUS, although Fung has since moved to Singapore in March this year). Lusty and Fung have been U23 national representatives for their respective countries.   
Havoc will be entering the tournament seeded 39th out of 40 teams, but I expect that they will perform above seed given their roster. They will be competing as the fifth seed in Pool G alongside Seattle Riot (USA), Iris (CAN), FABulous (SUI), and Kaos (AUS). The pool game between Kaos and Havoc will be competitive and fun to watch with many connections between players out of Australia and Singapore.
Ellipsis (Australia; Seed #14)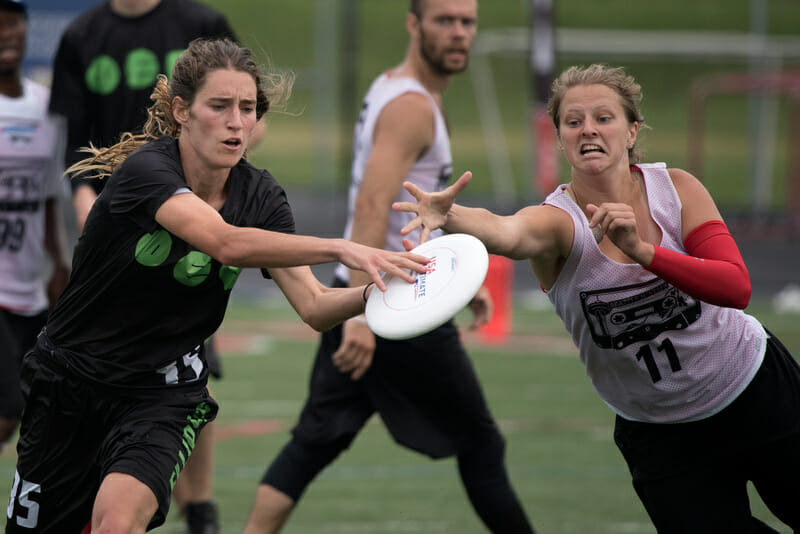 Ellipsis Ultimate is Australia's premiere women's ultimate club. Based in Melbourne, the club may sound familiar to some as the winners of the 2015 US Open Mixed Division. Ellipsis' women's team has competed in Australia since the Nationals season of 2016 and has been hugely successful in the domestic scene, winning three national championships in as many years. 
Captained by Alex Prentice and Australian Football League Women's athlete Cat Phillips, Ellipsis has grown out of a competitive Victorian women's ultimate scene that now has the most women's clubs of any Australian city. Ellipsis has distinguished itself from other clubs by setting high standards of professionalism and hard work of its members and empowering female ultimate players as elite athletes. 
Their WUCC roster is a highly athletic and experienced, including six Aussie Crocs (Australian World Games representatives) and at least six more open-aged Australian representatives. It will be surprising if Ellipsis finish outside of the top eight, as they are undoubtedly one of the teams outside of the US with a real chance of winning the women's tournament altogether.
Ellipsis will begin the tournament competing for top spot in Pool C against Molly Brown (USA), Helsinki Ultimate (FIN), KFUM Orebro (SWE), and ZUF (SUI). Depending on preliminary pool play, Ellipsis are likely to meet Revolution (COL) in power pools to earn a direct spot into pre-quarters. This will create a highly anticipated match-up Cat Phillips and her sister, Mish, who has been playing for Colombia's Revolution this season.