Madison's victory meant so much more.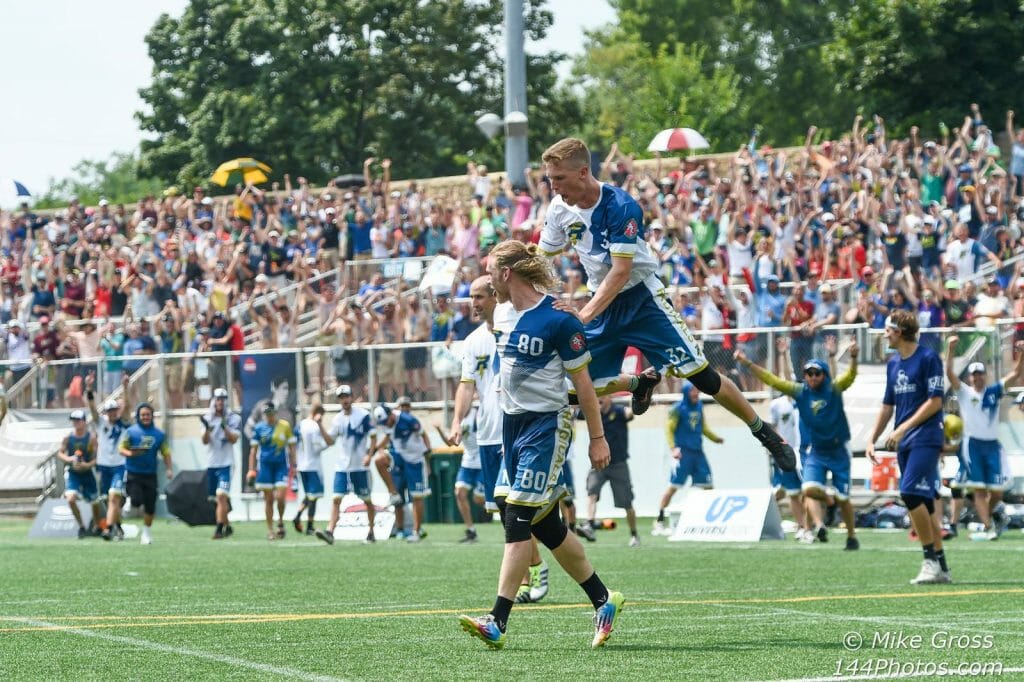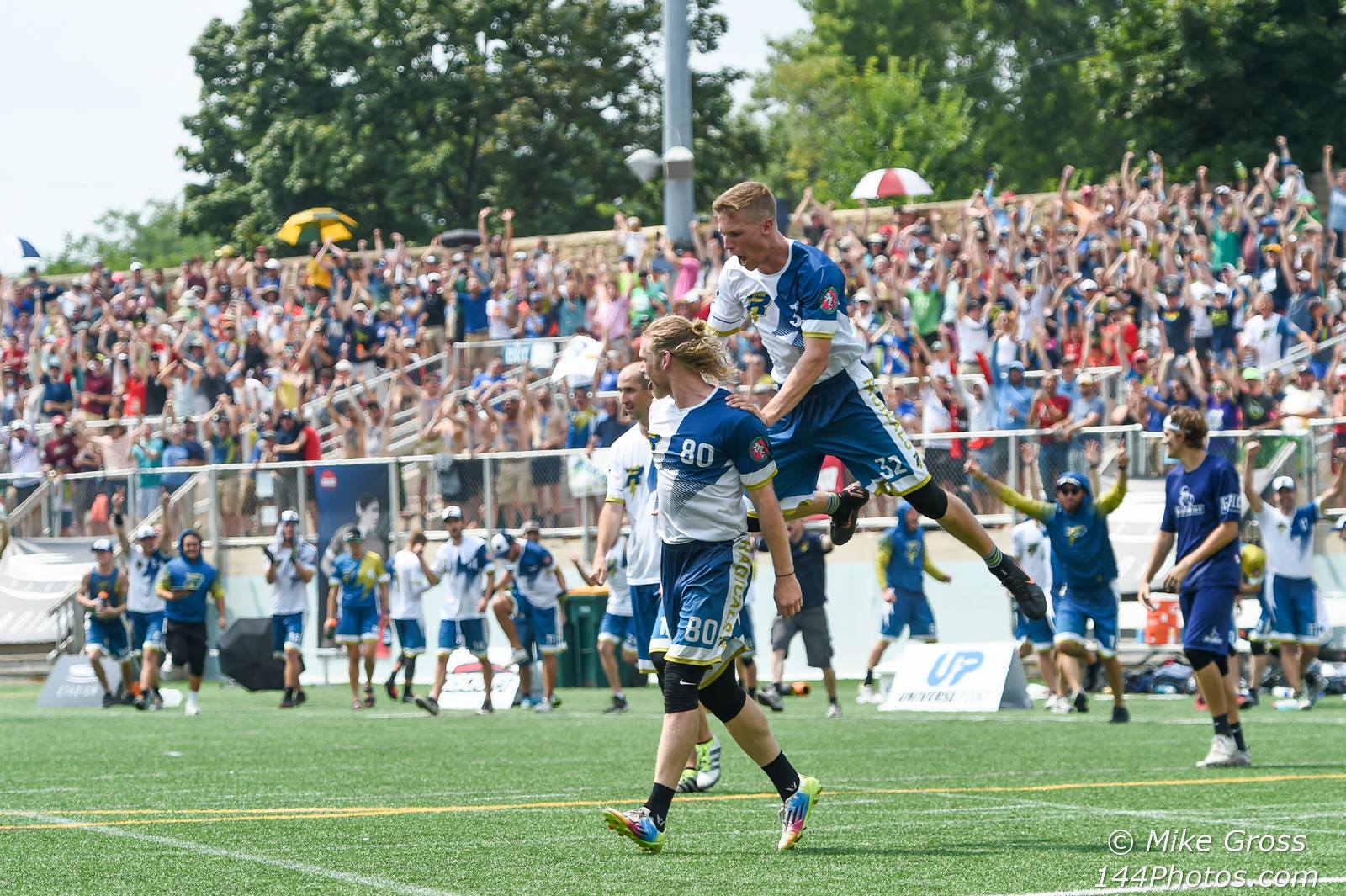 For years, Championship Weekend has been a disappointment for Madison. The Radicals couldn't come away with a win against Toronto in a close final in 2013. They gave away all their early momentum against a superstar San Jose Spiders team at the end of the first quarter in 2014. They came up just short against that same San Jose team in 2015. There was the heartbreaking disaster in front of their own fans against Seattle in 2016. They got outmatched by San Francisco in 2017.
And in the last two years with the introduction of cross-divisional play, the disappointment crept into the regular season too. In 2017, the Radicals lost at home by six to the Dallas Roughnecks, their largest loss in franchise history. That record loss was eclipsed this season when they again lost at home, this time by eight to the Raleigh Flyers.
But all those losses made this championship that much sweeter. Of the seven championships in AUDL history, none was more important or more meaningful. That's not to say the 2018 Radicals are the best team in AUDL history; they aren't. This wasn't the best or most exciting championship game or weekend in AUDL history. Nor did the Radicals have the most difficult path to the championship.
But all you had to do was watch the celebration to see how much this championship meant to them. How much more it meant than any other AUDL championship thus far.
https://twitter.com/MadisonRadicals/status/1028724149336895489
There's Kevin Pettit-Scantling crouching on the sideline, barely able to stop himself from storming the field before the game is over. The team embraces as one. The look of joy and relief on coach and owner Tim DeByl's face. This was a long time coming.
Part of the reason this championship stood out so much, beyond Madison's history, is because it stands in stark contrast to other AUDL championships. Last year, San Francisco won a 30-29 thriller over the Toronto Rush. Evan Lepler seemed more excited than any of the newfound champs other than longtime FlameThrower Lucas Dallmann.
It's not that the FlameThrowers didn't care about the game; they wouldn't have beat that great Rush team if they didn't. It's just that once they won it seemed like their first thought was, "Great, this will both free up my weekends and give Revolver more practice time. What's next?"
In 2016, when the Roughnecks won with an all-star roster, Jimmy Mickle tweeted "Against All Odds" as a nod to the perceived inevitable Dallas championship.
https://twitter.com/livelaughlime/status/762383706665455616
That was never going to be the case when Madison won. There were more Radicals on the team this year that played in their first finals appearance in 2013 than there were Roughnecks that remained from their 2016 championship team. This team had too much history to not savor this championship.
This wasn't Revolver treating the weekend as a warm-up for the club season. It wasn't an all-star team assembled with players brought in from across the country.
This may have been the seventh AUDL championship, but it was the first time an AUDL team won it.
https://twitter.com/theAUDL/status/1028723798856617984