The final action of the regular season is just around the corner.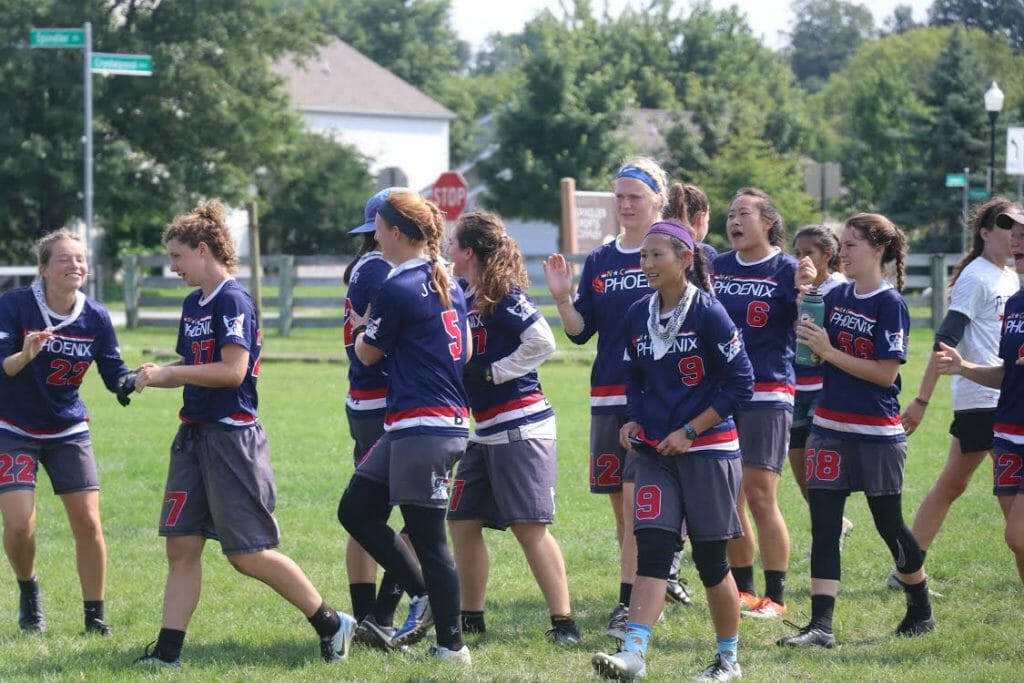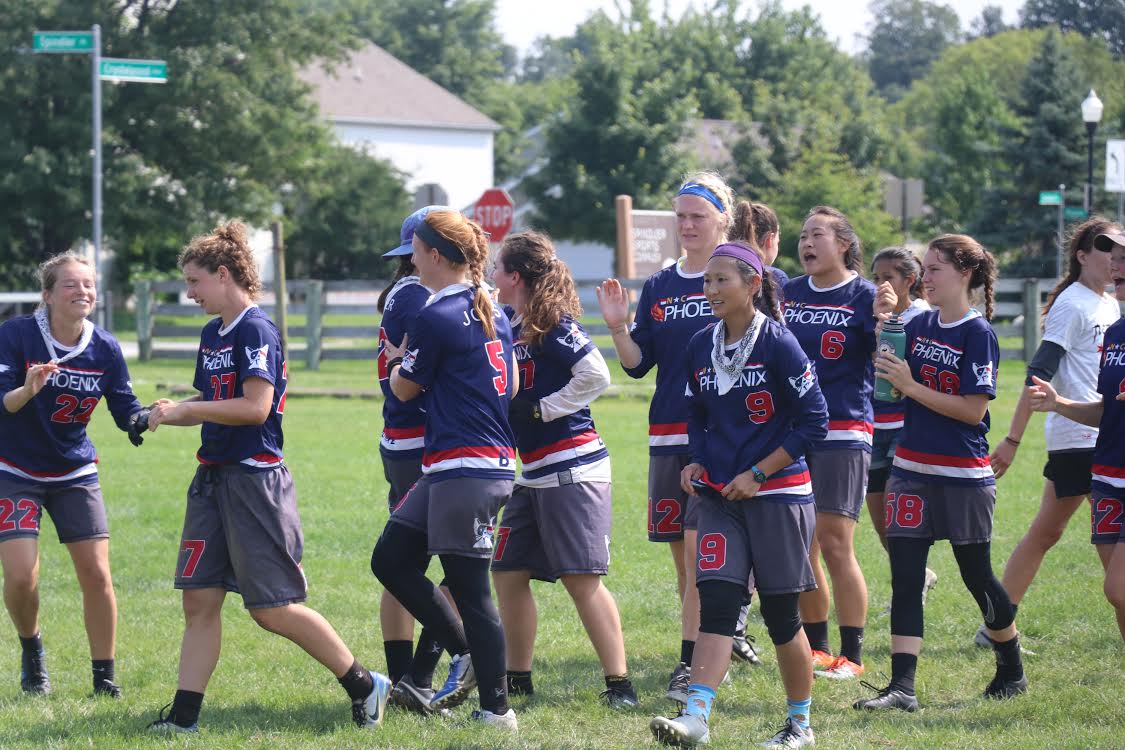 During the 2018 summer and fall season, we will publish a bite-sized weekly recap of the action across the Club Division. This will serve as a supplement to our standard tournament reporting and will offer a high-level look at the latest happenings and the biggest stories of the week.
I go through the annals of score reporter so you don't have to!
Want your tournament listed here? Submit a recap of what happened right here. 
—
At the Elite-Select Challenge, all teams were playing to win every game, but some losses may have been blessings in disguise. Because the rankings do not differentiate bracket and consolation games, losing in pool play and playing weaker teams in consolation play seemed to be an inadvertent strategy for teams looking to earn bids this weekend; winning your pool, only to lose twice and lose a bid spot seems like a losing strategy.1 The bracket results of this tournament matter far less than the bid implications for all of the teams involved.
Men's Division
With the quarterfinals canceled due to weather at the Elite-Select Challenge, only the pool winners advanced to the semifinals. This matched SoCal Condors against Toronto GOAT and Seattle Sockeye against Madison Club. Both of the west coast squads dispatched their opponents with ease and then Sockeye emphatically slammed the door shut on Condors, winning 13-6 in the final. But as mentioned above the actual "results" are less important than the rankings outcomes.
The real winners of the men's division are the Southeast and Southwest regions. Atlanta Chain Lightning's 3-2 record and the Condor's run to the final propelled them into bid earning territory while GOAT and the whole Mid-Atlantic has to feel on edge. Even with a semifinal appearance, GOAT is on the outside looking in, while Washington D.C. Truck Stop and Philadelphia Patrol sit just outside bid range. The rankings are cruel. There is some hope for the Mid-Atlantic with Pittsburgh Temper comfortably earning a bid and Truck Stop and Patrol playing at the Pro Championships on Labor Day weekend.
Check out our recap for more.
Quick Hits
Mixed Division
At the Elite-Select Challenge, teams battled for those precious ranking points. San Francisco Polar Bears downed Twin Cities No Touching! on double game point in one semifinal and Denver Love Tractor bested San Francisco Blackbird by two in the other. In the final, Love Tractor was too much for Polar Bears, winning in a blowout, 13-7. Unlike in the men's division, all four of the semifinalists are now firmly within bid earning range for their regions.
For No Touching! and Blackbird, these were vital pool play and bracket wins because it pushes them off the bubble. But for teams like Lochsa and NOISE, these results could spell disaster. Both were bumped from bid territory after less than stellar weekends of competition. shame. is also in a precarious position after going 1-2 in pool play and 1-1 in consolation play. They sit at 16th, but with the Southeast and Great Lakes regions without any teams in the top 16, they are currently out of bid contention, leaving the South Central with only one bid as it stands now.
Check out our recap for more.
Quick Hits
Women's Division
Raleigh Phoenix continued their impressive season with a tournament victory at the Elite-Select Challenge. They defeated Chicago Nemesis by two in the final and Columbus Rival by the same 13-11 margin in the semifinals. In the third place matchup, Rival downed Madison Heist 13-6 to send them tumbling out of bid contention, setting up the North Central region with just a single bid.
Austin Showdown, who started off 2-1 in pool play, fell twice in consolation play to knock them out of bid range. And with Denver Molly Brown sitting at the top of the region, their path to Nationals now looks far more treacherous. The same is true for two of the Northwest's perennial contenders. Portland Schwa and Vancouver Traffic, who are both above the cutoff, but only by a few points each. Both teams are playing again this weekend and have a chance to firm up (or lose) their position in the rankings. Their bid destiny is well within their hands.
Check out our recap for more.
Quick Hits
Looking Ahead
---
*cough* GOAT *cough* ↩