We check in on the division's top performers so far as the season heads into the Series.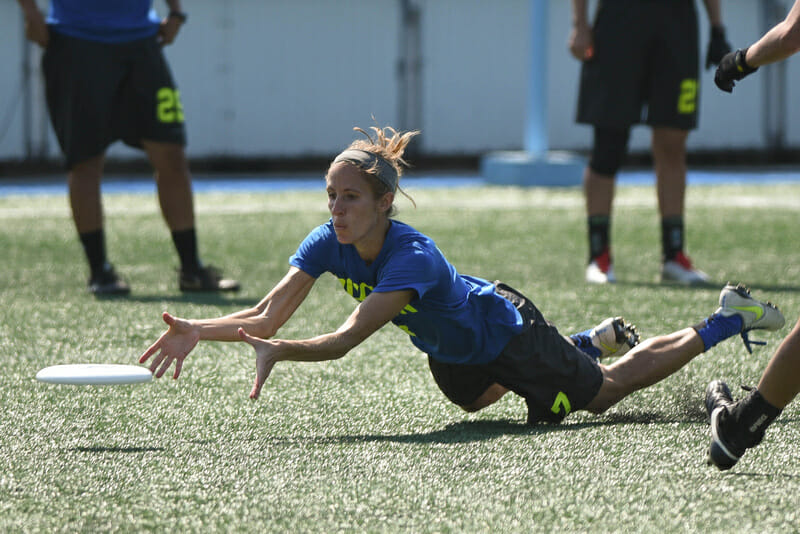 Ultiworld's 2018 Club Awards are presented by Greenbackr, a custom crowdfunding platform from Savage; all opinions are those of the authors. Please support the brands that make Ultiworld possible and utilize Greenbackr!
The regular season is now in the rearview mirror and teams are gearing up for the games that really matter. While the meat of the season lies ahead, it's time to check in on which players have risen to the top of the club division thusfar in 2018 and could be in the running for Player of the Year honors come season-end. Here's a list of leading contenders the this year's top award.1
Claire Chastain (Denver Molly Brown)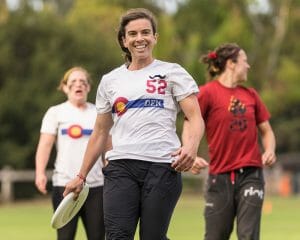 Chastain has been one of the best players in the division for years, and that hasn't changed in 2018. After three straight First Team All-Club seasons,2 accompanied by both a Player of the Year award and runner-up over the past two seasons, Chastain has continued her exceptional run. She's the anchor of Molly Brown on both sides of the disc, a tenacious and explosive defender who blends speed and power. But Chastain is perhaps most known for her offensive capabilities, including the silky yet dangerous around backhand she's patented. She's a complete package in the backfield.
Despite Chastain's excellence, Denver are just 1-4 against the other Big Four teams this club season,3 the worst record of the cohort. It may be hard for Chastain to claim a second straight POTY award unless Molly Brown rise to the occasion at Nationals and reach their first final
Kami Groom (Boston Brute Squad)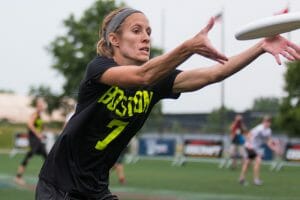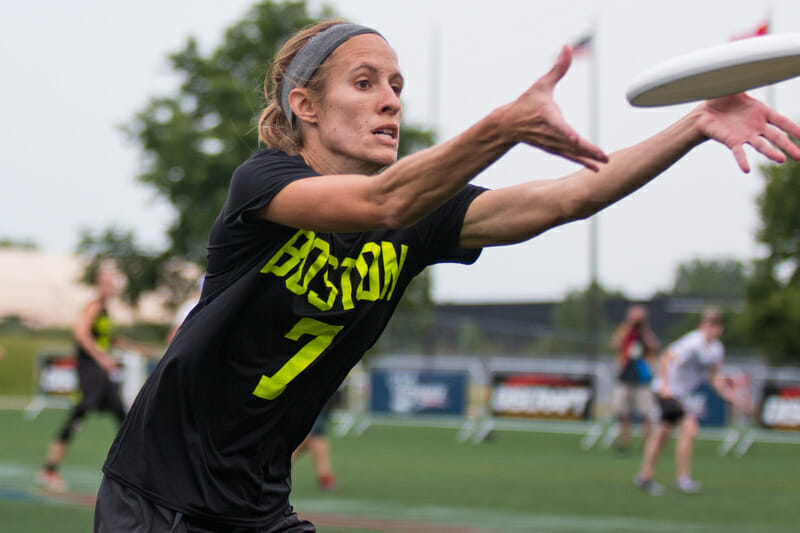 There's no doubt that Boston's success over the past half decade is a result of their incredible programmatic depth and total team buy-in, but ask any opponent and they'll tell you there's one member of Brute Squad that terrifies them more than any other. As a player who ruthlessly executes within the team scheme, Kami Groom simultaneously epitomizes and transcends the team's 'next player up' mentality.
Kami Groom hasn't really added any new facet to her game or unlocked some hidden potential this season — she's displaying the same all-around dominance we've seen for years.4 It's not that she fills any role particularly well, it's that she fills every role exceptionally well. But, if it's even possible, she's simply leveled up again this year. As has become her standard, she's been the difference in so many big games for Brute Squad; it's impossible to miss her impact on the game, even against the toughest opponents. Her continued excellence at the highest level of the game is both astonishing and somehow also completely unsurprising.
This year Brute Squad will enter the postseason as the only bid-earning team across all three divisions with a perfect record. Groom's role in their regular season success cannot be understated. She currently holds the mantle of being her team's most productive defender and goal scorer. It's hard to imagine someone at her level being able to do more for her team, but if anyone could find some extra reserve left in her tank, it would be Kami Groom.
Sophia Knowles (Columbus Rival)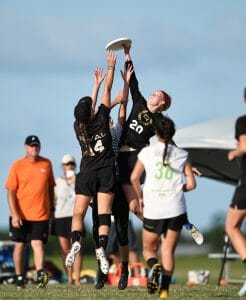 Rival is at their best when they play fast and fearless. No one is more emblematic of that style than Sophia Knowles. She's a blur on offense, rarely keeping the disc in her hands too long but always seeming to find the right pass to open up the field. On defense, her energy and pace are enough to alter a game, as she's shown so often this season. It's this versatility that has allowed Rival to plug Knowles in wherever they need her and wait for the magic to happen.
With Sarah Scott and Tracey Lo both missing out on Rival's games this season, Knowles's emergence has been a godsend for Rival. Her never-say-die attitude and unending endurance is enough to wear down most opponents and prevent them from catching a breath. Compared to many of the household names that made this list, Knowles is definitely a dark horse candidate for POTY. And yet, if Rival can peak in the postseason, there's no one more poised to make their mark on this season.
Alyssa Weatherford (Seattle Riot)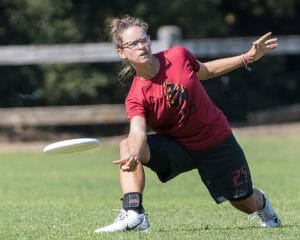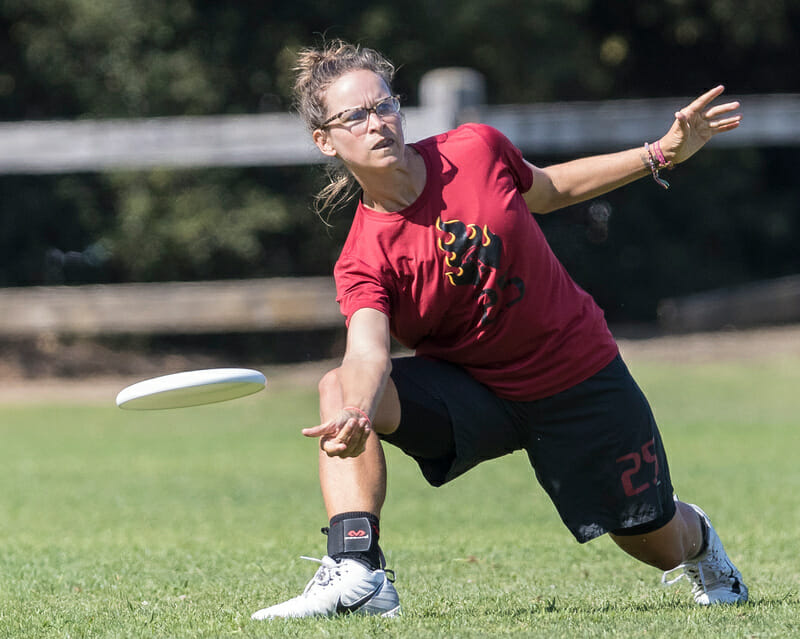 Riot's primary handler has been hitting her stride this season, and operates as the offensive motor for pacey Seattle O-line. Weatherford is no stranger to award recognition, earning a First Team All-Club nod in 2016, but may be playing her best ultimate yet. She's a crafty and consistent thrower, and while she may not be as flashy as some of her counterparts, she is highly productive.
Weatherford brings a skillset that Riot just can't really duplicate. She led the team in assists at the Pro-Elite Challenge, and tallied 10 in a somewhat subdued WUCC performance. But it's her ability to attack defenses with her throws that the team relies on her for. And the veteran is strong under pressure. That's exactly what Riot will need to capture that elusive title to go along with their Club Worlds gold medal.
Jenny Wei (Raleigh Phoenix)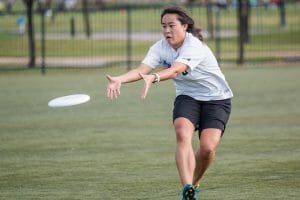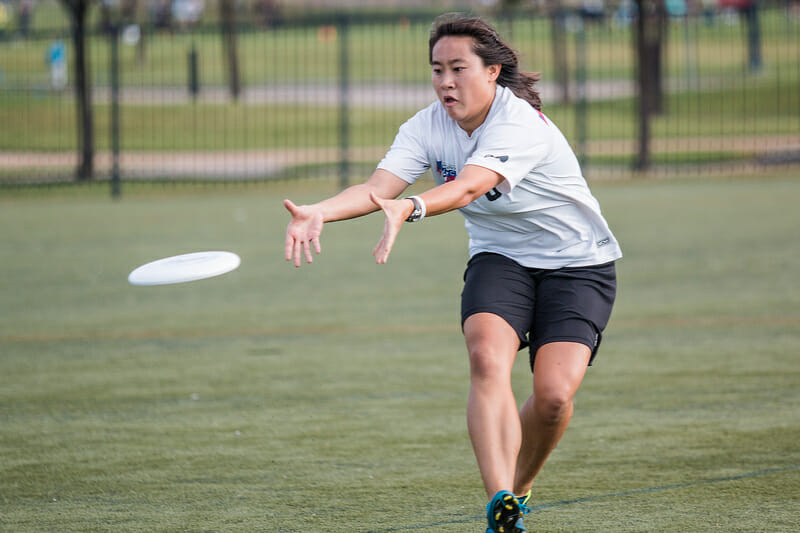 If there was ever a doubt that Jenny Wei's dominance in college might not translate to club, this season silenced any dissent. Phoenix's warpath to two tournament wins and a Pro-Elite semis appearance was in no small part due to JWei's ability to take control of a game. While she is primarily an important cog in Phoenix's offensive machine, JWei is also on speed dial whenever the team is in need of a pivotal break on defense.
Much has been made about JWei's physical talents, but her split-second decision-making on the field is just as critical. She will rarely make a mistake with the disc in hand and has the complete trust of all her teammates. And finally, it would not be right to talk about JWei without mentioning her ability to dominate in the air. She's claimed so many jump-balls and 50/50 shots that Ultiphotos may as well have an album dedicated to it. As one of the rising stars in women's ultimate, it's all but given that JWei will be appearing on these lists for years to come.
—
Also keep an eye on: Manuela Cardenas (Denver Molly Brown), Sarah Griffith (San Francisco Fury), Catherine Hui (Vancouver Traffic), Paula Seville (Atlanta Ozone), Robyn Wiseman (Madison Heist)
---