The players who defined this club season!
Ultiworld's 2018 Club Awards are presented by Greenbackr, a custom crowdfunding platform from Savage; all opinions are those of the authors. Please support the brands that make Ultiworld possible and utilize Greenbackr!
Ultiworld is pleased to announced our third annual Mixed Club Player of the Year award. While we consider both regular season and postseason performance, because of the nature of the Club Division, we weight success in the Series and at Nationals above all else. The All-Club teams are selected based on input from Ultiworld reporters, contributors, and editors.
2018 Mixed Club Player Of The Year
Sarah Meckstroth (Minneapolis Drag'n Thrust)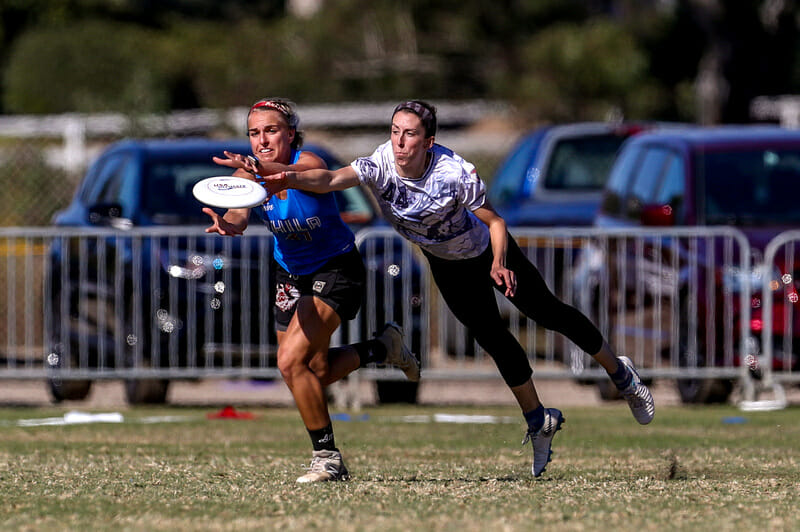 For the first time, we're awarding our highest honor to a player whose team not only did not win a championship this year but did not even make the final four. Such was Meckstroth's imprint on the 2018 season.
With Meckstroth on the field and healthy, Drag'n Thrust looked like a title favorite this season, heading into the bracket of Nationals as the hottest team in the country. Mecks put up no fewer than a combined five goals, assists, and blocks in each of the team's three Thursday wins in San Diego, comfortably topping Pool B as the only top seed to win their pool. When injuries limited her points in a quarterfinal matchup with eventual champs AMP, Minneapolis was off-balance and overrun early — though our Player of the Year still chipped in a pair of goals and a pair of assists in the second half, begging the question of what the result could have been had Drag'N's star been healthy. What could be a more stark demonstration of Meckstroth's impact.
Minneapolis' D-line was the key for this team all season. This team would routinely find itself down by several breaks in the early stages of games and turn to the defense to pull it out of the hole. Coach John Groess would often cross Meckstroth over to stem the tide on offense, as well. The strategy at U.S. Open and Pro Championships seemed to be let her rest just enough before having to throw her back on the field to dominate for another stretch.
Meckstroth entered Nationals as the top mixed performer from the regular season. Her season stat line of 33G/44A/23D speaks to her all-around talent. Before being hobbled in the bracket at Nationals, Drag'N's star had shined brightest in the biggest games, dominating the stat sheet through the brackets of the U.S. Open and Pro Championships. While she certainly failed to have the same impact as in previous tournaments, she still still led Minneapolis in goals, assists, and blocks at Nationals, the only player in the division to lead their team in all three categories.
This sort of season from Meckstroth has been a long time coming and something that goes beyond just her individual performance. Drag'N's offense hummed when Meckstroth was in tune, as she operated in whatever space the defense afforded her, whether that was downfield cutting or behind the disc. Her skillset has matured with each passing year, turning someone who once excelled purely as a fearsome athlete into a complete player capable of bending a game to her will.
"It means a lot," she said of being in the conversation for Player of the Year following the win at Pro Championships. "It one of the things I take a lot of pride in, pushing the mixed division further, especially for women. If I can have any semblance of helping in that area, dispelling any false understandings of women in mixed versus women in single gender, I love it."
1st Runner-Up: Peter Prial (Boston Snake Country)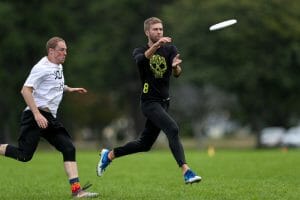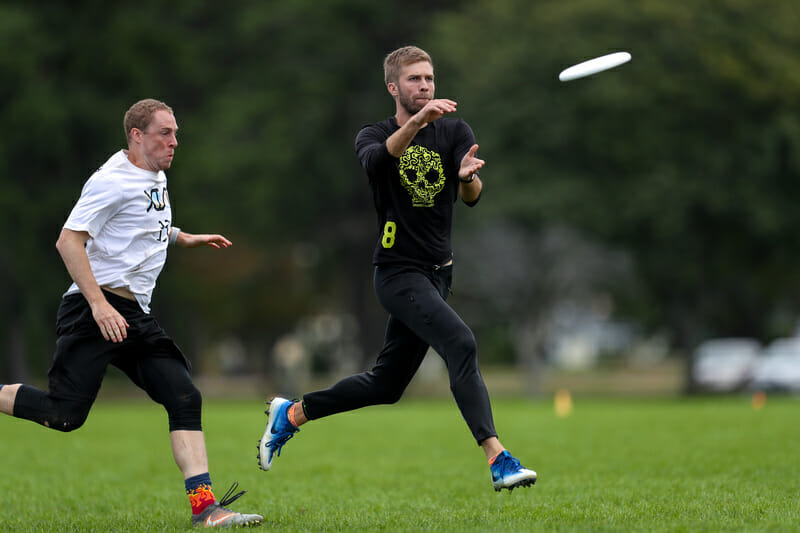 Ten years after leading Slow White to a fifth place finish at his first Nationals in 2008, it didn't take long for Peter Prial to show that his years of experience in the Men's Division would translate to success in mixed. A skilled downfield cutter is tough for any team to stop, and Prial left his mark this year. With 10 goals and 12 assists in San Diego, on top of dominant performances at all the tournaments Boston Snake Country attended, Prial was the catalyst for the shakeup in the Northeast region.
It's hard to overstate the offensive impact he had on the team, but Prial was the do-everything, be-everywhere option whenever Snake Country found its offense stagnating. Whether it was cutting upline to finish off a point, going every other downfield to keep eating up yards, or distributing the disc to Boston's other potent offensive threats, Prial made the Snake Country offense one of the best in the division. When they needed a big break, it was Prial who crossed over to play defense.
Teams always had to account for him, and even with the best defenders in the division chasing him on every point, Prial still made plays. Snake Country certainly had the talent to make Nationals, but to come within one point of the final? That's the impact Prial had this year.
2nd Runner-Up: Nicky Spiva (Philadelphia AMP)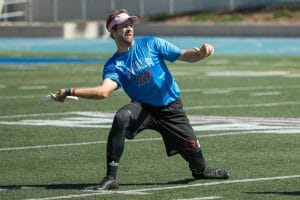 In his first season with Philadelphia AMP after a successful tenure with Washington DC Truck Stop, Nicky Spiva proved his worth as AMP's best all-around player, central to their offense while also taking some of the most difficult matchups on defense. Spiva was particularly pivotal with his pinpoint throws, racking up 18 assists during Nationals and throwing the game-winning assist in the semifinal against Washington DC Space Heater to frequent scoring partner Sean Mott. On defense, Spiva stepped up to match up against some of the most threatening players on both sides of the disc, most notably going head-to-head with fellow POTY candidate Khalif El-Salaam in the final.
Coming into the season, AMP were seen as legitimate title contenders having come just one point short against Seattle Mixtape in last year's final, but they needed to replace key cog Mike Ing, who left the team to play for Pittsburgh Temper. Enter Spiva. With two tournaments before WUCC, Spiva had time to get integrated in the team and from there he quickly became one of AMP's biggest stars on the season.
Throughout the season, Spiva proved time and again that he might just have been the missing piece that AMP needed to push them over the finish line and to their first title.