Financial struggles force out two more teams.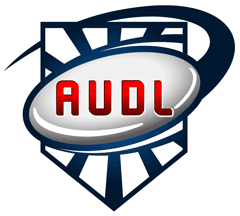 After difficult seasons on and off the field, the Nashville Nightwatch and San Francisco FlameThrowers franchises are folding, the American Ultimate Disc League announced today.
The two teams become the 11th and 12th AUDL franchises to cease operations since the start of the league in 2012. At least one team has left the AUDL in every offseason since the league started in 2012.
"It's always sad to see teams leave the AUDL," said AUDL Vice President of Marketing Tim DeByl. "The owners, players, and staff of these teams worked extremely hard to put a great product on the field, we thank them for their efforts, and hope that some of them find ways to continue to help us build a professional ultimate league."
Nashville has struggled to find on-field success in a talented South Division since the franchise started in 2015. Last winter, the team changed hands, as new owners David Trett and Luke Rodgers took over. Despite working to overhaul the roster and be a leader in the fledging women's semi-professional scene, the Nightwatch still struggled to win games1 and fill seats.
"We are going to focus on player development in the Nashville area and hope to be back in the AUDL in the future," said Trett.
That San Francisco is shuttering its doors is more surprising. The team had plenty of on-field success, highlighted by their run to a Championship in 2017. But the high operating costs in the Bay Area combined with declining support from players and potential fans meant that the franchise was losing money. Add in the costly West Coast travel and the inability to sell alcohol at games and the team was swimming upstream.
"Although the FlameThrowers ownership group remains passionate about the future of spectator ultimate, we struggled to realize our vision of support across men's, women's, and mixed in the current environment," the FlameThrowers owners Peter Lincroft, Josh Langenthal, and Michael Kinstlick in a statement. "We will continue to be involved in the sport's development and look forward to the day when we can present and promote ultimate in the most inclusive way possible."
The league has now contracted to 21 teams. The West Division currently has just four teams2, now that Vancouver and San Francisco have shut down operations. It appears that the planned expansion into Portland may be delayed as the franchise owners seek partners in the venture. The South Division will now feature five teams3.
---
They were much better than their 0-14 showing in 2017 but still just went 3-11. ↩

San Diego Growlers, Los Angeles Aviators, San Jose Spiders, Seattle Cascades ↩

Atlanta Hustle, Tampa Bay Cannons, Raleigh Flyers, Austin Sol, Dallas Roughnecks ↩