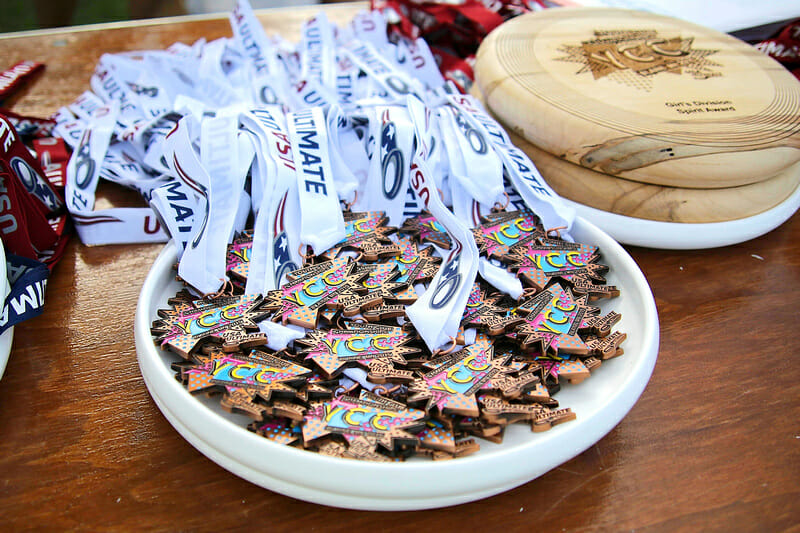 A new federal law designed to combat child abuse in youth sports is already having a sweeping effect on organizations across the sports landscape, and USA Ultimate, its affiliates, youth ultimate coaches, and tournament directors are all impacted by the legislation.
In response to recent high-profile abuse cases involving major sports governing bodies like USA Gymnastics and USA Swimming, Congress passed the "Protecting Young Victims from Sexual Abuse and Safe Sport Authorization Act of 2017" last February. It charges the United States Center for SafeSport, an organization started in March 2017 by the US Olympic Committee (USOC), with "safeguarding amateur athletes against abuse, including emotional, physical, and sexual abuse, in sports," and sets expanded standards for reporting and prevention policies.
National governing bodies of Olympic sports help fund SafeSport and direct abuse accusations and cases to it for investigation. USOC-recognized organizations like USA Ultimate are also subject to the law.
"Because we are a recognized sport, we fall under the SafeSport umbrella, but it's sort of like a one way road," said USAU Director of Youth Competition and Athlete Programs Dan Raabe. "We have to follow the SafeSport rules, but we can't take cases to them." USAU will have to adjudicate any reported abuse cases itself.
But it's not just USAU that is impacted by the new laws — any adult that is authorized to interact with youth athletes is subject to the following regulations:
Mandatory Reporting
You are legally obligated to inform authorities upon any suspicion of child abuse.
"If you suspect abuse — physical, sexual, or emotional — you have to report it to the authorities as soon as possible, which is in the law as 24 hours," says Raabe.
Individuals or organizations that fail to report suspected abuse could face criminal and/or civil charges.
Mandatory Prevention Training
Anyone that has regular contact with youth athletes has to take an online SafeSport training.
Training is $20 through SafeSport, but USAU plans to offer it for $9 starting this month.
There are also mandatory annual refresher courses.
Abide By Prevention Policies
You cannot be in one-on-one, private situations with minors.
You are to avoid having one-on-one electronic communications (text messages, email, social media, etc.) with minors. Copy the full team, a coach, or a parent on messages.
So who exactly is an "adult that is authorized to interact" with youth athletes? Obviously, that group includes youth coaches, who have been required by USA Ultimate to take SafeSport training since last year.
But it also applies to a wide swath of people who come into contact with minors: tournament directors for events at which minors are competing, medical staff, massage therapists, local disc association leadership, clinic organizers, tournament volunteers, and more. Some other sports are requiring that event vendors get SafeSport training. USA Hockey is even requiring that media get trained. In theory, said Raabe, even adults who compete in summer league on a team with a minor could be found liable as a mandatory reporter.
Raabe said that parental team support at youth Championships events and the College Championships (where there could be players under 18) will be required to take the training starting this year.
Despite the magnitude of these changes to the youth sports world, many of those who will be required to take training and follow more stringent rules about interactions with minors are still unaware of the new regulations. USA Ultimate is hosting a free SafeSport webinar tomorrow night (Sunday, Jan. 13) at 8 PM Eastern for those who want more information.
You can get more information about SafeSport on the organization's website.