The third annual HSNI has its first team!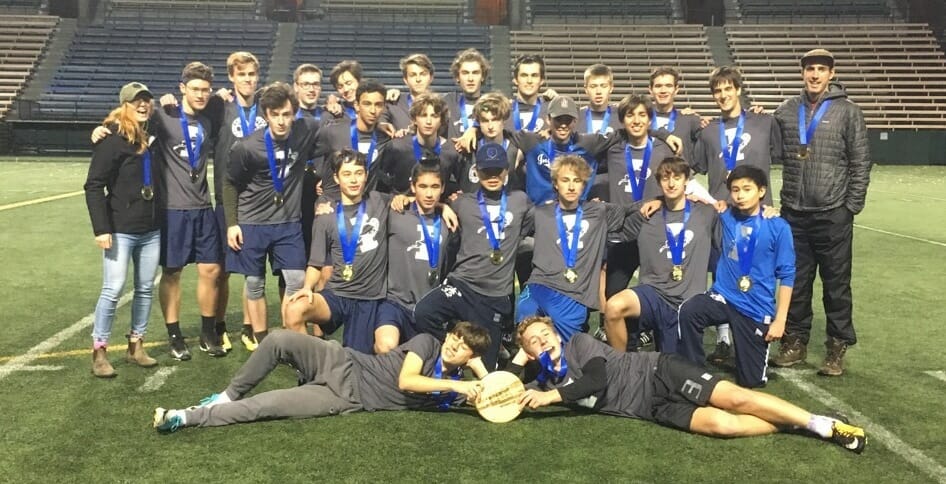 The Ingraham High School (Seattle, WA) boys varsity ultimate team has become the first team to accept a bid to the 2019 High School National Invite after making a huge run through the Washington State Championship bracket, defeating defending state champion and 2018 HSNI finalist Nathan Hale 14-13 on double game point in the final.
Seattle's boys varsity teams — unlike the rest of the country — play their meaningful competition in the fall. Invites were sent to select teams after the conclusion of the season.
Most HSNI invites will go out in the late Spring. Within the next two weeks, Ultiworld will begin releasing biweekly high school top 25 power rankings for each division. Rankings will be based on performance during the season and compiled with a combination of Ultiworld editorial judgment and coaches' input. During the season, invites will be sent out on a rolling basis based on a number of factors, including team performance and geographical/logistical considerations. In late April or early May, a final power ranking will be released; the top 16 teams in each division will be invited to compete at the National Invite.
For more information on the 2019 HSNI, go here.