We can learn a lot from this beautiful, fluid defense from Sockeye.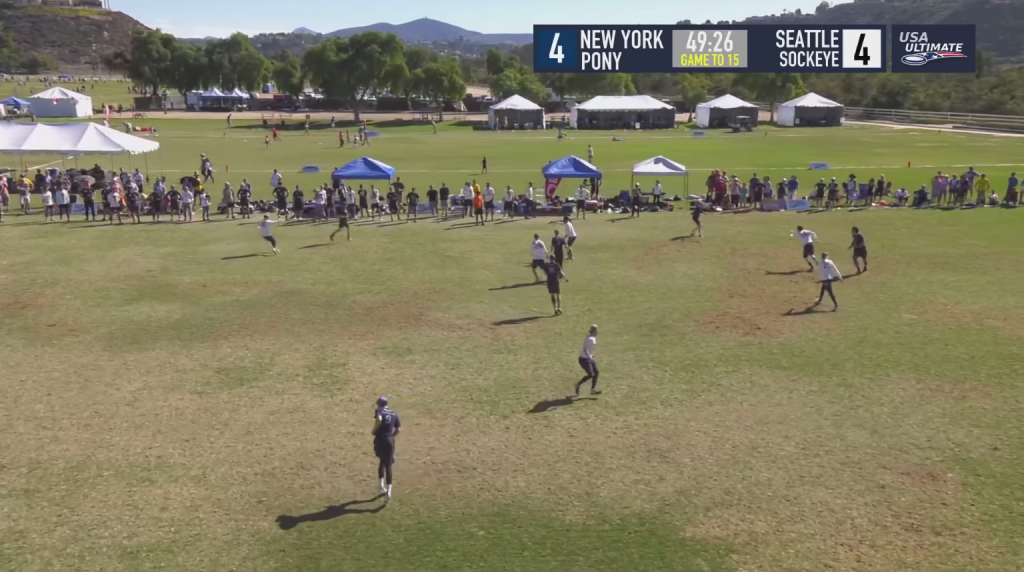 This is part three in a series on Seattle Sockeye's defense from the 2018 club season. 
Last week, we covered some of the basics of Sockeye's switching defense. This week, we will go into more of the nuances of how they run their switches with an in-depth look at a fantastic defensive point from their game against PoNY. Let's dive right in.
Studying Sockeye's Defense: Switching Deep Dive is only available to Ultiworld Subscribers
Already have a subscription? Log in
Whether you visit Ultiworld for our reporting, our podcasts, or our video coverage, you can help us continue to provide high quality content with a subscription. By becoming a subscriber, not only do you receive benefits like exclusive articles and full article RSS feeds, you also help fund all of Ultiworld's coverage in general. We appreciate your support!