We tested out Zone's jerseys, shorts, and jackets!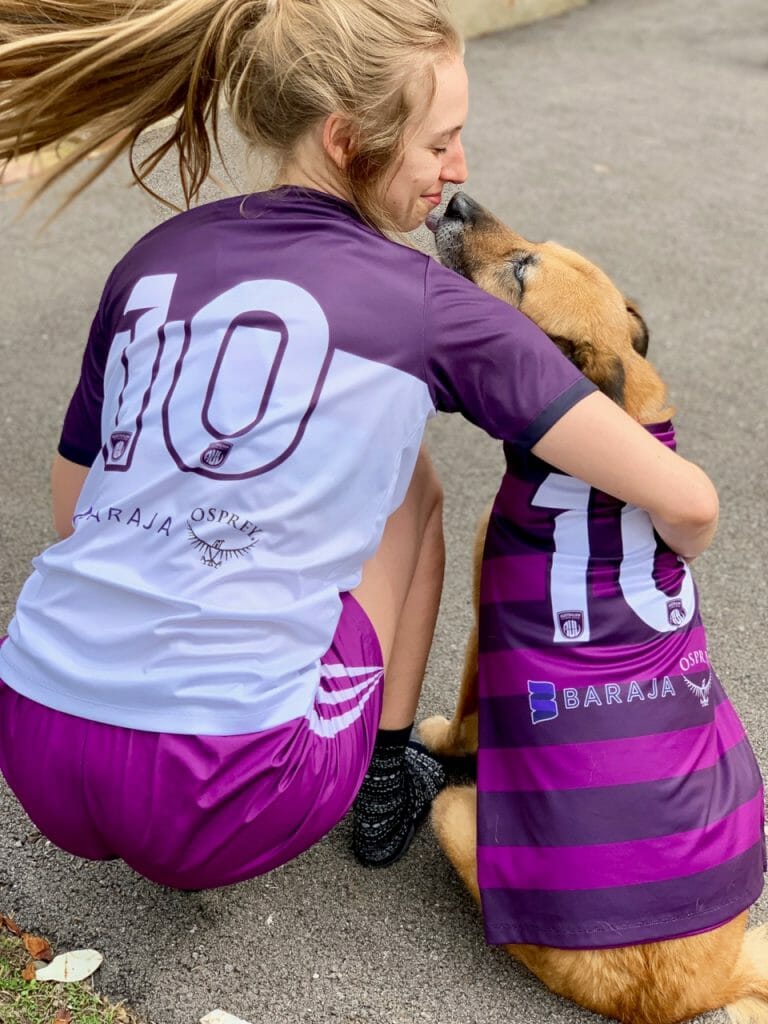 Disclosure: Ultiworld was compensated for writing this product review. All opinions are the reviewers' own and are not subject to approval from Zone Apparel.
Founded in 2008, Zone Ultimate identifies as a 'custom quality sports apparel' business. That means they carry a product for all your ultimate, running, training, and athleisure needs– from jerseys to boxers, sun hoodies to fleece lined jackets, reversibles to sports bras– Zone has you, quite literally, covered. Every product they produce is customizable from first stitch to last, check out some designs for yourself:
Our reviewers, Zakk and Emilie,1 offer their thoughts for folks looking for multiple perspectives on Zone Ultimate's field gear.
Over the last few weeks, we've tested four Zone products in the gym, during daily life, and most importantly, on the field. Here's how they fared.
Field Jersey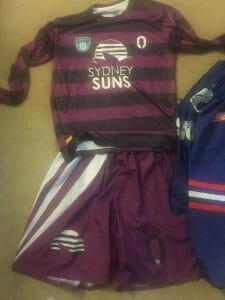 Zakk: For the most part, jerseys are simple. It's easy to make a bad jersey and tough to make an amazing jersey. The material for the Zone Ultimate jersey is smooth, thin, and lightweight. It serves its purpose well, wicking away sweat, and remaining lightweight even after a couple hours of activity.
Where Zone really stands out is on their sublimation. Zone sublimation is deep and rich with color. Their ability to produce great looking sublimated kits is unmatched across ultimate clothing brands. Transitions between colors are smooth, and there are no notable flaws in the design. I've been impressed with the level of sublimation, creativity, and design ability on Zone Ultimate apparel since I began hearing of the company, and this is where the jerseys are really able to stand out.
The biggest downfall on Zone jerseys is still the sizing. Pay attention to the size chart if you decide to order from Zone. In the past, I've found that ordering up by a size works best for me. Zone sizing runs particularly small across the chest in my opinion. To best combat this, be a smart consumer, and check out the size chart.
Grade: A-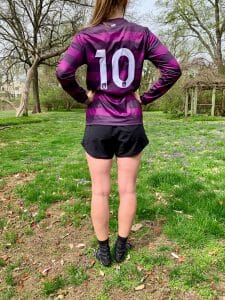 Emilie: The material was soft, breathable, comfortable, light, quick to dry, and slow to show sweat. When put to the test with some gratuitous bids, the Velocity jersey stood up well– definitely durable. My only complaint is that the jersey held onto smell. So if you're the type of player that goes a tournament without washing your jersey or leaves your jersey in your bag after a long weekend, I would offer warning.
You must size up, don't even think twice about it. When you order correctly, the fit is impeccable. The shoulder seams hit me perfectly. The length was long enough to hide my midriff with my arms up, but short enough not to get baggy on the waistline. The women's cut was both noticeable and not noticeable; the jersey looked like it fit– it wasn't aggressively slender or tight– and there was room to breathe and move, but their wasn't extra fabric flapping around when I ran.
Grade: A
Shorts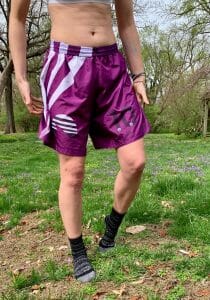 Emilie: The best part of the Zone short is the awesome fabric– they are light and soft, but sturdy. The shorts are very mobile yet, unlike most long ultimate shorts, there wasn't a gob of extra fabric. I never wear long ultimate shorts, but I would be tempted by this material. However, Zone does carry a women's running short online, if that is more your speed.
I was advised to size up for all Zone gear, so what's pictured is a large. I think I could go to a medium but these fit just fine. I received a men's short but you can select men's or women's cut when you purchase shorts on Zone's online store (yay!).
Grade: A
Zakk: Zone Ultimate shorts have become my favorite pair of shorts on the ultimate market. Incredibly lightweight and durable, I am a huge fan.
The lightweight nature of the shorts remind me a bit of the Patagonia field shorts, and are from a similar material. They seem like an improved version, however, because they are lined with a stretchier material, that help keep the shorts comfortable, breathable, and allow for more movement, especially on deep pivots.
Overall, I have never owned a pair of ultimate shorts that I enjoy more than the Zone Ultimate shorts. On top of all of the positives of the feel, they also come fully sublimated, allowing for unlimited detail and options when ordering for your team.
Grade: A+
Packable Jacket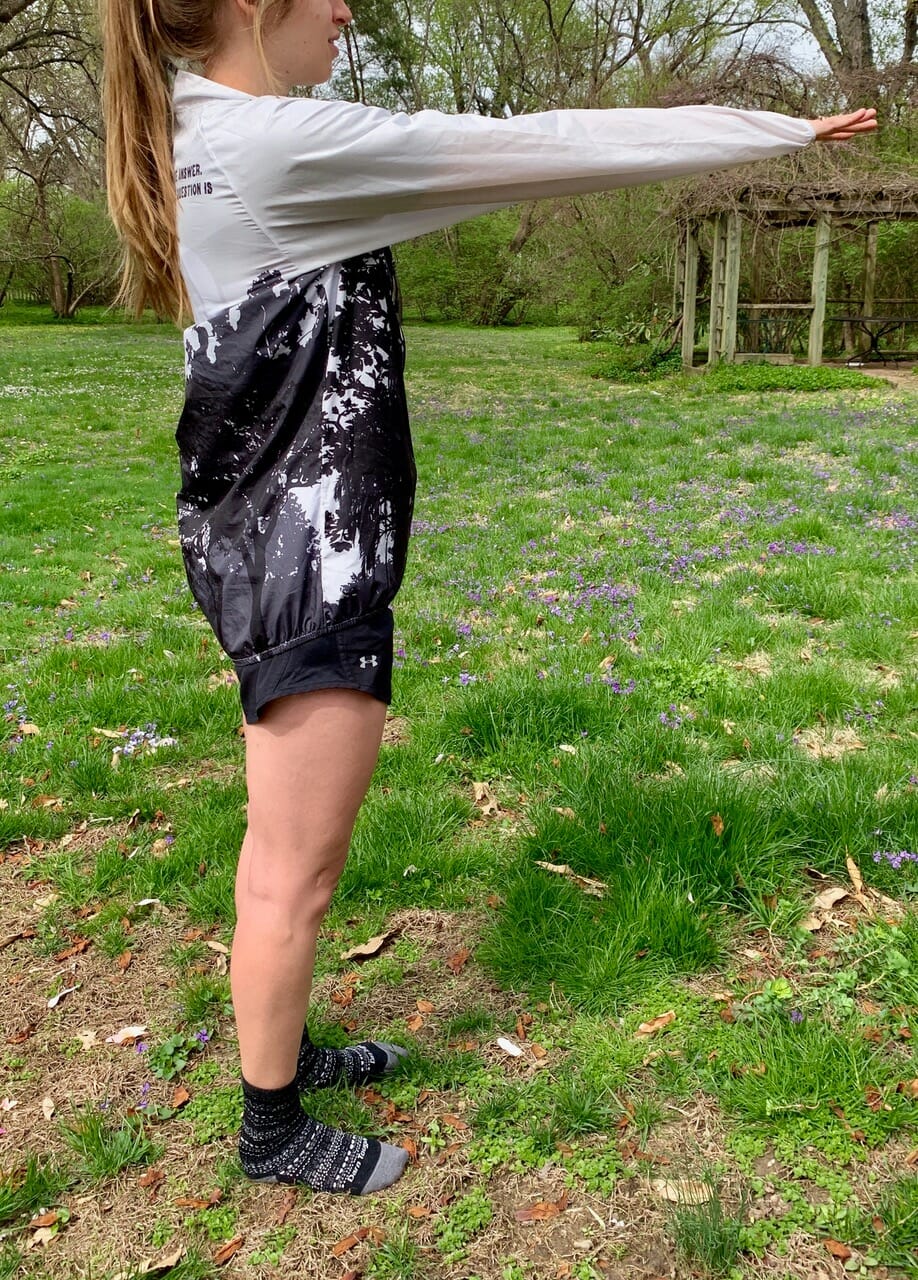 Emilie: When I opened my bag from Zone, the packable jacket is what first caught my eye. The material is smooth with a bit of stretch, and the customization is top notch. The jacket has a lot of features– thumb holes in the sleeves, deep front pockets, a small zip pocket, durable zippers, armpit ventilation, and cinched sides to keep wind out. Plus, it can fit into it's smallest pocket. I immediately put the zip up jacket on and, oh-my-gosh it is light. Very light. It won't keep you warm or dry but it will keep the sun and (a little) wind off your skin, functionally more like a sun hoodie than a true jacket. The details of this jacket were designed with the user in mind but I question how often I would use it.
Unlike the other products from Zone, you should not size up when ordering their packable jackets. I got a large and was swimming in it, but it fit my 6'1" slender little brother perfectly.
Grade: B-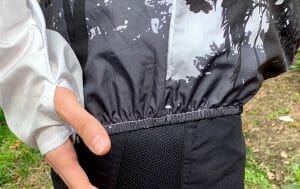 Zakk: The packable jacket offered by Zone is incredibly unique. It stuffs down to become extremely small, and takes up very little space in my duffel, bag. The jacket is very lightweight, and seems to be made of a material that is similar to the shorts. Wearing it around, it's pretty soft and comfortable, and could be used to take on a light rain, or just to dodge the sun on a cloudless day.
Perhaps the coolest part of the jacket, as compared to others on the market, is that it stuffs into itself, as opposed to coming with a bag to stuff into. The jacket packs into its own pocket.
My biggest problem with the jacket is sizing. The jacket is extremely tight as you near the waist, and even ordering a size up, it was tighter than I would have wanted. Additionally, it is so lightweight, I would not be sure that it would hold up in much more than a drizzle if the weather was bad.
Grade: B
At $23 per item for the standard short sleeve jersey and shorts, fully sublimated, Zone provides probably the best deal on the market. Compare the prices of the fully sublimated shorts from Five Ultimate, Disc Store, and other companies, and the cost savings by choosing Zone are what separate them from their competition. Other companies simply cannot compete with the price point that Zone offers. The packable jacket will run you $42, fully sublimated, and is a bit more difficult to compare without a lot of similar products available for ultimate players.
Zone's also working up some new stuff, including working with a material so new that it doesn't have a name yet. It's stretchier and softer than the current jersey blend, with powerful colors sublimated into the sample. Keep an eye out in the future for this higher tier option.
Zone provides high quality materials, high quality sublimation, and at a strong price poin. On top of all of this, the Zone rep for the US, Robert Johnson, is incredibly helpful, responds quickly to messages, and always gives recommendations on the gear.
---
FAQ about me: I am 5'9" with a 32" bust, typically wear a medium top and bottom, and I love dogs. ↩