Preparations are in place for hot temperatures in Texas.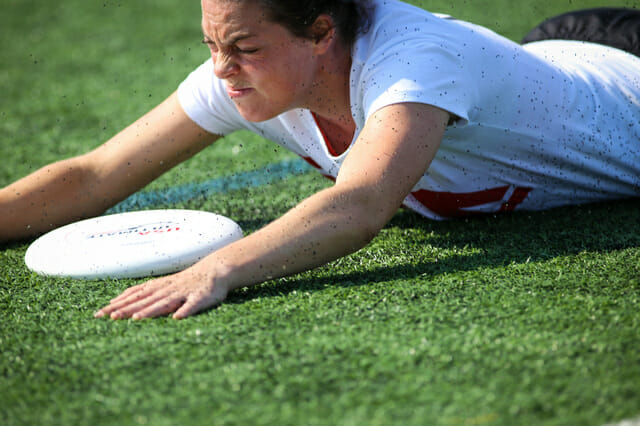 This week, USA Ultimate emailed teams heading to the D-I and D-III College Championships with new policies for dealing with hot, humid weather.
Rather than use the traditional heat index (measured in the shade), USAU will use the WetBulb Globe Temperature, which is measured in direct sunlight, to take precautions for overheating risk. The WBGT is considered a better method for assessing the danger of heat stress for outdoor activities.
If the WBGT rises above certain thresholds, USAU will add in hydration breaks during each half, cap the lengths of games and increase the time between games, or even suspend play altogether. USAU is also providing shade tents for each team at every field, misting tents, cooling towels in player packs, and ample access to ice and cold water.
Currently, the forecast for both College Station (D-III) and Round Rock (D-I) is for highs in the mid 80s. Thunderstorms look to be a bigger threat to regularly scheduled competition than heat.
Here is the full document that USAU sent out to teams:
USA Ultimate – Health and Safety Update