The top rookies in the D-III men's division this season.
Ultiworld's 2019 Men's College Awards are presented in part by VC Ultimate, a leading supporter of women in ultimate. They are also presented in part by the National Ultimate Training Camp, who can help prepare you to be an All-Star. All opinions are those of the authors. Thanks for supporting the brands that make Ultiworld possible!
Ultiworld is pleased to announced our third annual D-III College Awards. The criteria for each award can be found here — we consider both regular season and postseason performance in our selection of awards. As the overall top performers of the year, players selected as top three in Player of the Year voting are removed from consideration for other individual awards.
Links to all of the 2019 D-III Men's Division awards will be added as awards are announced:
Player of the Year Award
Offensive Player of the Year Award
Defensive Player of the Year Award
Breakout Player of the Year Award
Rookie of the Year Award
Coach of the Year Award (will be announced later this week!)
All American 1st Team (will be announced later this week!)
All American 2nd Team (will be announced later this week!)
D-III Men's 2019 Rookie Of The Year
Leo Sovell-Fernandez (Middlebury)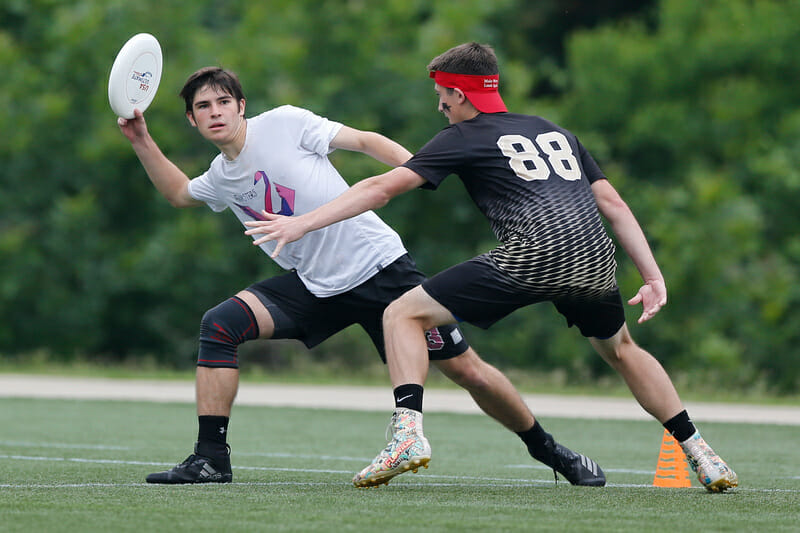 In D-III, every freshman who enters with high school and YCC experience is greeted with high expectations. Very rarely do those players manage to not only meet, but exceed those expectations. Leo-Sovell Fernandez was everything we thought he would be and more for the Middlebury Pranksters this season, making him a unanimous selection for Rookie of the Year.
A versatile player in high school, it wasn't clear how Middlebury would utilize Sovell-Fernandez entering the season. The Minnesota native ended up filling a variety of roles over the course of the season. Injuries dictated that Sovell-Fernandez start the season as an O-line handler, and with those injured players returning at Nationals, the freshman phenom played almost every D-point while crossing over to offense when needed.
It's not like Sovell-Fernandez was simply filling these roles; he excelled in them. At FCS D-III Tune Up, it was the freshman's breakside backhand huck that hit Asher Lantz in stride for the win on double game point against Air Force. In the National final, Sovell-Fernandez took the Alan Villanueva matchup for the entire game, harassing the Donovan winner and Player of the Year, making him earn every catch and throw.
Perhaps more impressive than his actual ultimate talents is Sovell-Fernandez's character and leadership. The freshman was mature beyond his years, picking up teammates after their mistakes and carrying himself with a spirit and demeanor that embody the Middlebury team culture. Both on and off the field, the Pranksters are blessed with a player who will sustain their culture and excellence for years to come.
1st Runner up: Walker Frankenberg (Middlebury)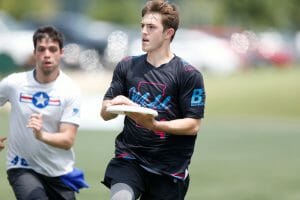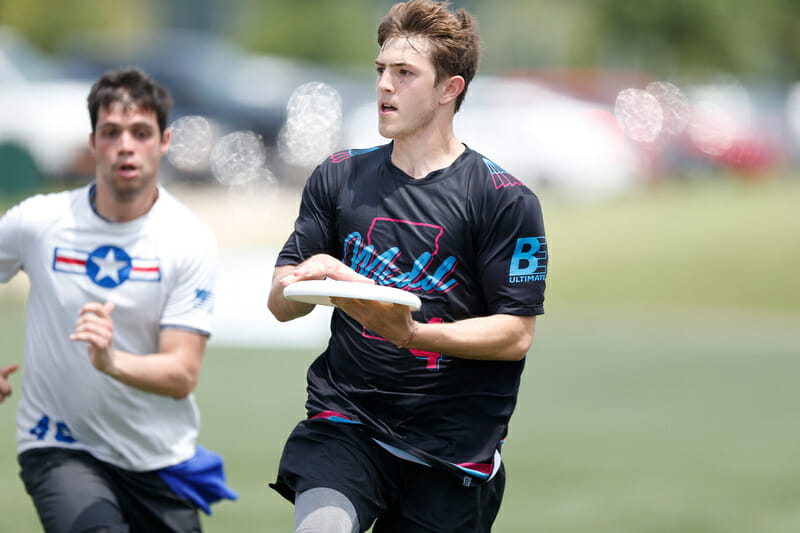 Every program in the division would be thrilled to have one freshman finish in the top three for this award; the National Champions are spoiled with both the winner and first runner-up. While Sovell-Fernandez was firmly on our radar at the beginning of the season, Walker Frankenberg was a revelation and really came into his own at Nationals.
The athletic freshman was dynamic as a defender and fearless with the disc. Frankenberg's explosive playmaking is the perfect complement to Sovell-Fernandez's more steady and measured style of play. And yet Frankenberg still has plenty of room for growth; there were times in College Station where his decision-making was reckless, both in terms of some throwing decisions and bids on defense. However, Frankenberg's talent is undeniable, and it will be exciting to watch him try to realize his full potential over the next few seasons.
2nd Runner up: Alex Pistolesi (Richmond)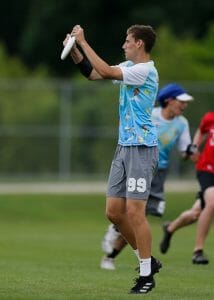 One of the more admirable accomplishments in sports is to be a player with star talent that can successfully adjust your game to fit into a specific role. Alex "Pistol" Pistolesi would have been a standout goal-scorer on almost any other team in the country, but on Richmond's senior-laden O-line, the 6'3″ freshman adapted to become one of the best continuation cutters in the division.
Pistol's box score won't jump off of the page, but that's only because most of his work was done between the two goal lines. Anybody who watched or played against the Spidermonkeys this season will testify to Pistolesi's impact on the team's success. The New York YCC product gained large chunks of yards with unders, making difficult catches that saved possession and put Richmond's senior stars in position to shine. With much of their offense graduating, the Spidermonkeys will lean much more heavily on Pistol next season to sustain their success from this season.