What to expect in the semis!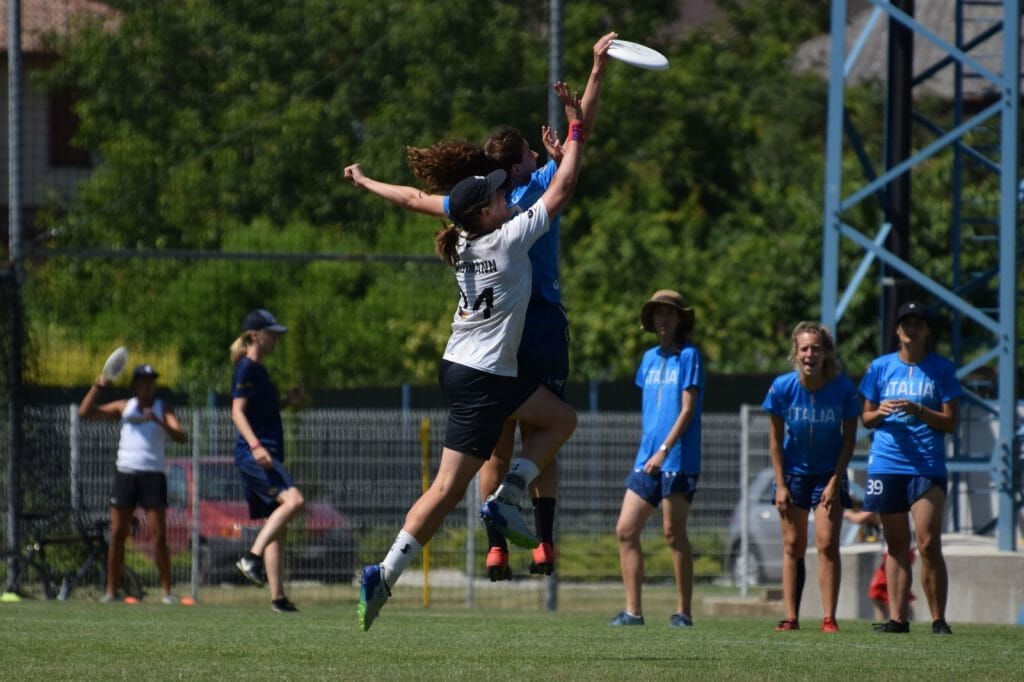 Semi finals are coming up, and there are some surprises here. With Germany and Finland gone, Switzerland and Ireland are stepping up into a role that not a lot of people would have predicted them to be in at the European Ultimate Championship. Here is what you can expect from these match ups.
Italy vs Switzerland
Italy and Switzerland have matched up with each other before in power pool play. Switzerland got the better of the young Italian squad 15-11. The game was very intense but Italy couldn't connect on their easy options and were a little shaken. If they manage to play the way they did against Germany, they will not struggle with the Swiss as much as they did on Wednesday. The Swiss coach Derek Gottlieb was very enthusiastic about their win over Italy, saying his squad did everything right this time. It will definitely be a hard fought match and both the teams will give all they have to get to finals.
My semi final prediction: I have seen what both the Italian and the Swiss squad can do when they are at their best, having a great range of both talent and technique. Although the Swiss have a great deal of experienced players that know how to act under pressure, I feel like the huge Italian squad of 24 players will have the slight advantage. I am calling Italy to win in this revenge match.
Russia-Ireland
Russia and Ireland also had a power pool match up on Wednesday. Russia took the win there 15-12. Before the tournament Russia did not attend any preparation tournaments as a whole squad. Predictions on what their performance were based on the names on their roster. So far they did not disappoint. They have been undefeated so far and are certainly planning on it staying that way. Ireland did not get enough credit coming into this tournament. Although Irish supporters, who knew some more about the team, picked them as a semi and even final contender they did not do that well at Windmill. Whatever may happen, based on their performance in power pools, this game will be worth watching on the live stream for sure as they play each other tomorrow morning.
My semi final prediction: Although I have been very impressed by the way the Irish run their offense and defense, Russia has just been too good and to clinical at every game. This makes it hard to not pick them to make the final and even win it all. I pick Russia to make the final in a very close game against Ireland.
Both games will be streamed at 12:00 CET. Switzerland vs Italy will be available on the free stream on the EUF Youtube/Facebook page, while Ireland vs Russia will be shown exclusively on fanseat.