The games have already been played, but they'll air over the course of a month.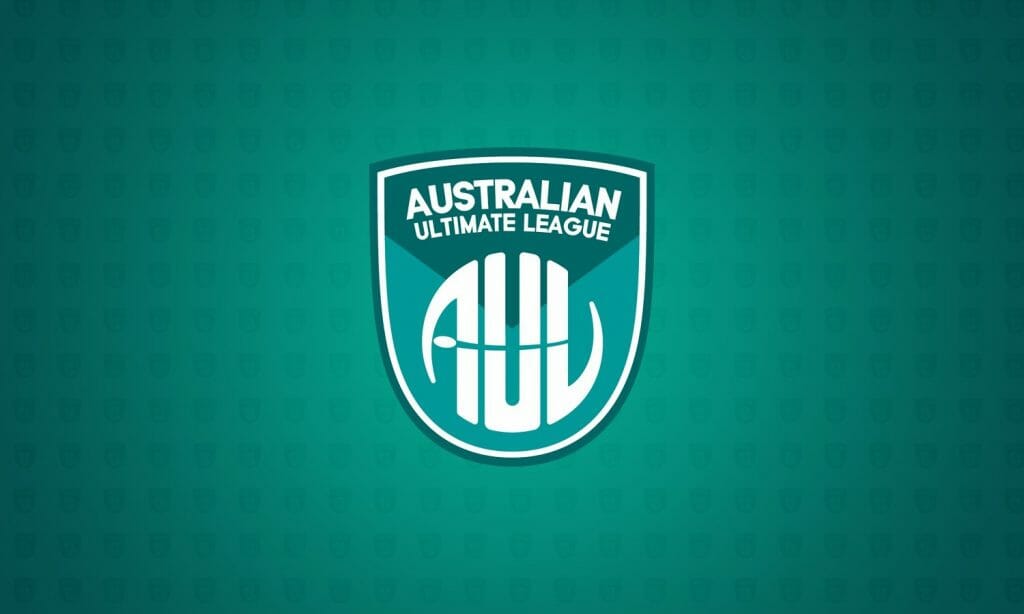 The Australian Ultimate League is a professional ultimate league which has a view to change the sport for the better. Central to its objectives is gender equity: in fact, they changed the game from 7v7 to 6v6 so that a 50:50 gender split could be achieved.
Team Introduction
Six teams from the main states/territories of Australia1 compete in a round-robin that takes place over a single weekend; the games are all filmed and then released over a 30 day period, with teams ensuring that results are kept secret. The inaugural season in 2018 saw the Melbourne Flames emerge as unbeaten champions, partly on the back of play from Australian legends like Cat Phillips (who returns for the Flames in 2019) & Tom Rogacki (who has now moved to Sydney Suns). The teams – and some players to watch out for – are:
Adelaide Dragons (South Australia): One of the smaller cities, Adelaide had a tough 2018 season but has bolstered their roster with legend Di Worman & former NexGen star Aaron Neal from New Zealand. How quickly they can build chemistry will be a key factor in their successes this year; fortunately they have expert coach Anna Rogacki to help.
Brisbane Breakers (Queensland): Featuring some players from 2019 National Champions Mammoth like John McNaughton (famous for "that" pull) & jump ball specialist Liam Grimmond, handlers like Kat Smith & Ava Mueller and a player well-known in the USA — Brett Matzuka. Breakers will be capable of winning it all.
Canberra Freeze (Australian Capital Territory): Definitely a sleeper team, the Freeze are likely a team to cause upsets as they've had a huge player turnover from last year. While the Freeze have returning cutters like Hannah Monty & Abbie Dawson, they've also bolstered their roster with GB Mixed player Rachel Turton. Meanwhile, the the male side of Freeze has been almost completely rebuilt with Dingoes legend Matt Dowle leading the way alongside experience like Gav Moore, Tim Lavis & Andrew Jackson.
Melbourne Flames (Victoria): Featuring handlers Georgia Egan-Griffiths, Seb Barr & Cat Phillips, plus dominant cutting threats like Rob Andrews & Mikhaila Dignam. Oh, and all of these players were on the 2017 World Games team. Add in strong links to National Champions Ellipsis, and Flames are surely the favorites to repeat in 2019.
Perth Power (Western Australia): From the world's most isolated city, Perth players don't get much regular competition. But with strong cutters like Alex Shepherd and Pete Eley returning from a stint with Colony, Perth are no pushover. On the female side, only one player remains from 2018 – Ellie Murray-Yong – but Power have picked up some experience from other teams in Eunice Cheung & Ash McInnes.
Sydney Suns (New South Wales): Featuring one of Colony's top cutters Mark Evans, World Gamers Rosie Dawson & Sarah Wentworth, and Alex Ladomatos, who claimed a USA National title with Pony last year. The most likely to upset the Flames.
Tennis-Style Scoring
Amongst other rules changes that the AUL are trialling is changing the fundamental scoring system. Rather than a straight race to score the most goals within a single game, instead they are testing a switch to tennis-style scoring, splitting a game into multiple "sets," each of which results in points towards the final championship table.
Rules changes:
One match consists of three 20 minute sets.
The winner of each set is awarded one point.
The team that wins two or more sets is awarded a bonus point.
Maximum number of points per game is four.
Draws are not allowed; if a team is tied or within one when the horn blows, finish the point, then play one more if the game is tied.
There's now much to play for. Rather than a simple 1-0, win or lose, there's a possibility of three or four points for winners, and likewise losers can score one point or zero, depending on when they score, just as much as how often. If you're capable of winning a 20 minute game segment, then you get points, even if you're dominated in the overall game. Effectively, each match should be viewed as three separate games.
This change also means that a team that scores more goals during a match might end up with fewer points at the end. Consider the following situation:
Teams A & B meet in a regular game
Team A wins set 1 by 5-4: awarded 1pt
Team B wins set 2 by 2-5: awarded 1pt
Team A wins set 3 by 4-3: awarded 1pt
Team A has won two sets, so they are awarded a bonus point. That means final scores of 3 for Team A, and 1 for Team B. However, overall, the number of points scored by Team A is 11, Team B 12. Team B would have won a "normal" game, 12-11.
Does Team A really deserve three times as many points as Team B? Maybe not. And this is type of result that would look jarring compared to traditional ultimate. But actually, we are used to scores between games being uneven; 15-0 is a win, 15-14 is a win, and they're both worth the same in pool play under regular circumstances, with no recognition of the difference in quality of the opposition. This is something that the AUL scoring might help to alter.
What this type of scoring tells us: consistency is vital. Big runs by strong defensive teams have their momentum naturally broken by the set. This gives the team on the receiving end of a beating a chance to recover. It also incentivizes offensive consistency: you simply can't afford to let yourself get into a hole. There will be no way back out again.
Likewise, when an underdog starts strong they can ride that momentum all game, with the favorites struggling to overcome early breaks. These are really fun occasions for the neutral. However, the natural momentum break of the set will reduce this mounting pressure.
Games to Three
For the neutral, it makes things a little more fun when games get a little one-sided; in a normal game, if you're down 8-2 at half, then it's often a case of learning from your mistakes and thinking about rallying for the next game. Here, you can just shrug your shoulders and get ready to start afresh. It also means defenses can't get comfortable being up a few breaks, as those breaks disappear when the clock hits 20 mins and you have to go again. All three sets have equal weighting, but not all goals do. Clock management will be extremely important; holding onto the disc towards the end of each set will become a common tactic, playing a bit of possession rather than seeking to score in order to run down the clock further.
Giving more points per game quickly rewards consistent teams, and the chance of catching a higher placed team rises dramatically if you're able to claw together a consistent period to win over 20 minutes. Talking of which: 20 minutes = approximately 5 points2 That's basically a series of games to three.
Anyone who plays short scrimmages at practice will know how hard it can be to get into a groove in short games. Generating a break is difficult: expect many of the games to be traded. And an odd number of pulls will clearly favor one team. But fast scoring isn't necessarily a good thing if your opponent is able to respond.
How Scoring Impacts the Overall Championship
For an underdog, closing out a set will be a huge victory; after all, the difference between the points going 4-0 to the winner or "stealing" a point can quickly add up. In fact, the "best loser" might rack up more points than a team that wins more games. Losing three games 4-0 and winning three games 3-1 results in nine points overall. Winning two games 4-0 and losing four games 3-1 results in 12 points overall.
Consider the difference in overall standings after just two games with the following results:
Team A 1-3 Team B
Team C 4-0 Team D
Team E 3-1 Team F
Team B 3-1 Team E
Team A 1-3 Team C
Team D 0-4 Team F
Under a "traditional" pool scoring system which simply counts wins, the following scoring would apply:
Team C: 2
Team B: 2
Team E: 1
Team F: 1
Team A: 0
Team D: 0
Under AUL scoring, that would look like this:
Team C: 7
Team B: 6
Team F: 5
Team E: 4
Team A: 2
Team D: 0
Personally, I'm a fan of the fact that there's always something to play for; even if you've lost the first two sets – and therefore the game – you still have the chance to win points towards the championship. The possibility of the overall champion clawing a vital point in the final set, despite losing the game, remains an intriguing possibility.
Whatever happens, it's a fantastic opportunity to watch some elite mixed ultimate featuring some familiar – and not so familiar – faces.
Week 1 Results
Melbourne Flames wins 2-1 over Canberra Freeze
Perth Power wins 3-0 over Brisbane Breakers
Sydney Suns v. Adelaide Dragons will be aired on August 24th at 5 AM Eastern time.
---
Northern Territory is not represented ↩

I looked at the scoreline over 5 games and took the average number of goals; the highest was 7. ↩