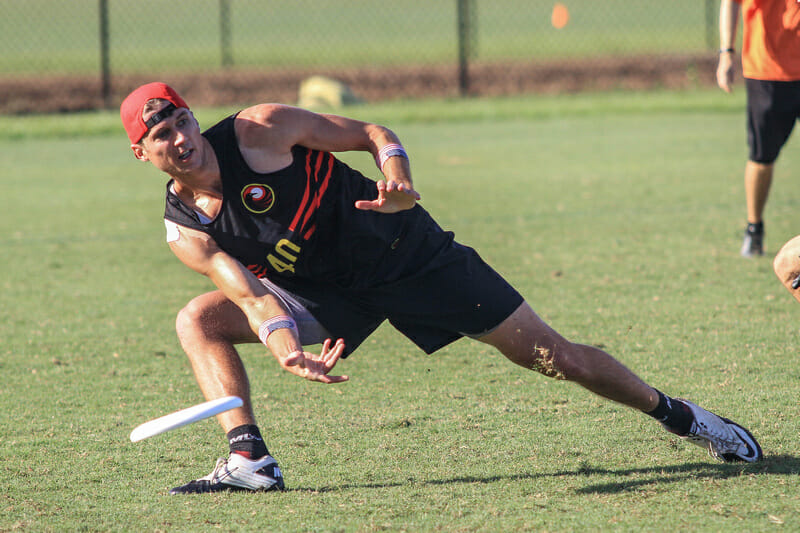 The Mailbag is now for subscribers only. That's going to do a few things: it will keep me committed to writing it every week. It will reward subscribers with a weekly column they can count on. And it will allow us to offer a free one-month Mini subscription for the best email or comment we get and publish in the Mailbag. If you're already a subscriber, you get a free extra month (or a discount). If you're not, you can come in and check out the benefits.
You can email me anytime at [email protected] with questions, comments, ideas — whatever you've got.
Question of the Week: Should a team that beats an opponent at Sectionals and then again at Regionals have to play them a third time in a game-to-go? There is already a rule in place that if your team beats another twice during Regionals, a third meeting is an automatic win for the 2-0 team.
My initial reaction is that the team that won at Sectionals and Regionals should advance to Nationals, or maybe if they won two and they win overall point differential, then they advance. I think you would, more likely than not, get the better team by applying the "win two of three" rule.
I also think it is sufficiently ambiguous as to whether beating a team in a semifinal (and playing a harder final and then dropping to play the same team again) is better than losing the semi and getting back up to the game-to-go.
So, what do you think?
Mailbag: Automatic Wins At Regionals, Clarifying Rules With Video Review is only available to Ultiworld Subscribers
Already have a subscription? Log in
Whether you visit Ultiworld for our reporting, our podcasts, or our video coverage, you can help us continue to provide high quality content with a subscription. By becoming a subscriber, not only do you receive benefits like exclusive articles and full article RSS feeds, you also help fund all of Ultiworld's coverage in general. We appreciate your support!