The calm before the Nationals storm.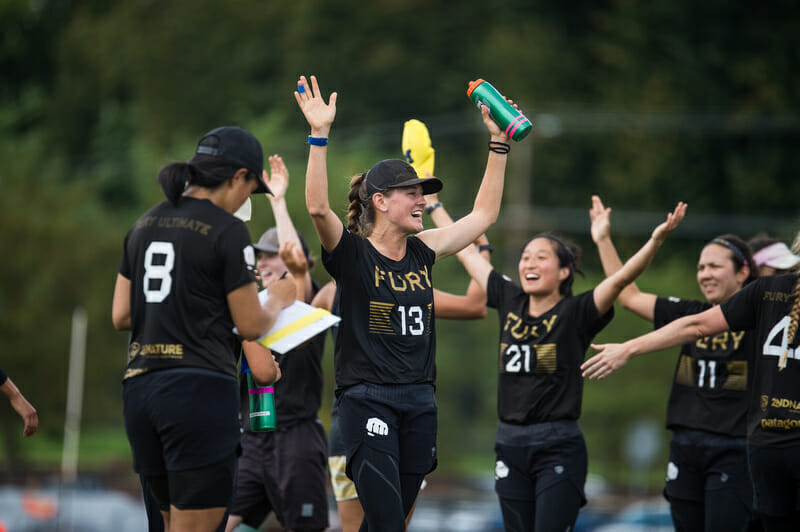 Welcome to Opening Pull, your weekly wrap-up of the previous week in ultimate. We've gathered the news you need to know and highlights you need to see, and we'll let you know what's coming up in the next week.
USAU Announces Nationals Seedings
Over a series of tweets on Thursday afternoon, the national governing body released the seeding and schedule for the upcoming Club Championships to be held in San Diego later this month. As expected, Seattle Sockeye, Minneapolis Drag'n Thrust, and San Francisco Fury earned the top seeds in the men's, mixed, and women's divisions, respectively.
Stay tuned for more information about Ultiworld's streaming schedule from the event, coming soon!
2020 U20 National Team Tryout Invitees Announced
After more than 400 youth players around the country applied, USAU announced the selection of 100 boys and 100 girls that will participate in a tryout process to join the 2020 junior national team.
See the full list of invitees here.
Tons Of Regionals Video For Ultiworld Full & Plus Subscribers
Ultiworld has a large collection of games posted from the 2019 Regional Championships in the Club Division.
Here's a list of games available for Full and Plus subscribers:
New York PoNY v. Boston DiG (NE Men's Final)
Minneapolis Drag'N Thrust v. Madison NOISE (NC X Final)
Washington DC Scandal v. Washington DC Grit (MA W Final)
Philadelphia AMP v. Washington DC Space Heater (MA X Final)
Minneapolis Pop v. Kansas City Wicked (NC W Final)
Raleigh Ring of Fire v. Atlanta Chain Lighting (SE M Final)
Quebec Iris v. New York Bent (NE W Game-to-Go)
Toronto GOAT v. Amherst Sprout (NE M Game-to-Go)
Durham Toro v. Atlanta Bucket (SE X Game-to-Go)
Washington DC Space Heater v. West Chester Loco (MA X Game-to-Go)
Pittsburgh Temper v. Virginia Vault (MA M Game-to-Go)
Boston Wild Card v. Connecticut Metro North (NE X Semifinal)
Boston Siege v. New York Bent (NE W 2nd Place Semifinal)
Toronto 6ixers v. Boston Siege (NE W 1st Place Semifinal)
Boston Slow White v. Boston Snake Country (NE X Semifinal)
Atlanta Ozone v. Florida Tabby Rosa (SE W Semifinal)
New York PoNY v. Boston Dig (NE M Crossover)
Minneapolis Bird v. Iowa Chad Larson Experience (NC X)
Florida Weird v. Asheville Superlame (SE X)
Toronto GOAT v. Amherst Sprout (NE M)
There are also games available from the Southwest region on California Ultimate's YouTube, from the South Central on Doogle Sports' YouTube, and more from the Mid-Atlantic on Rajan Studios' YouTube.
James Conrad Wins 2019 US Disc Golf Championships
Despite shooting a two-over final round, James Conrad of Blacksburg, VA, won the 2019 US Disc Golf Championships by a single stroke over Jeremy Koling and Nikko Locastro at Winthrop University in Rock Hill, SC, this weekend. Conrad was the 2018 runner-up at this event before climbing the to the top of the podium this year to claim the first major victory of his career.
World #1 Paul McBeth ended the weekend a shocking 64th, the lowest finish of his career in any event.