Universe Point went to great lengths in pursuit of a better, stronger ultimate cleat.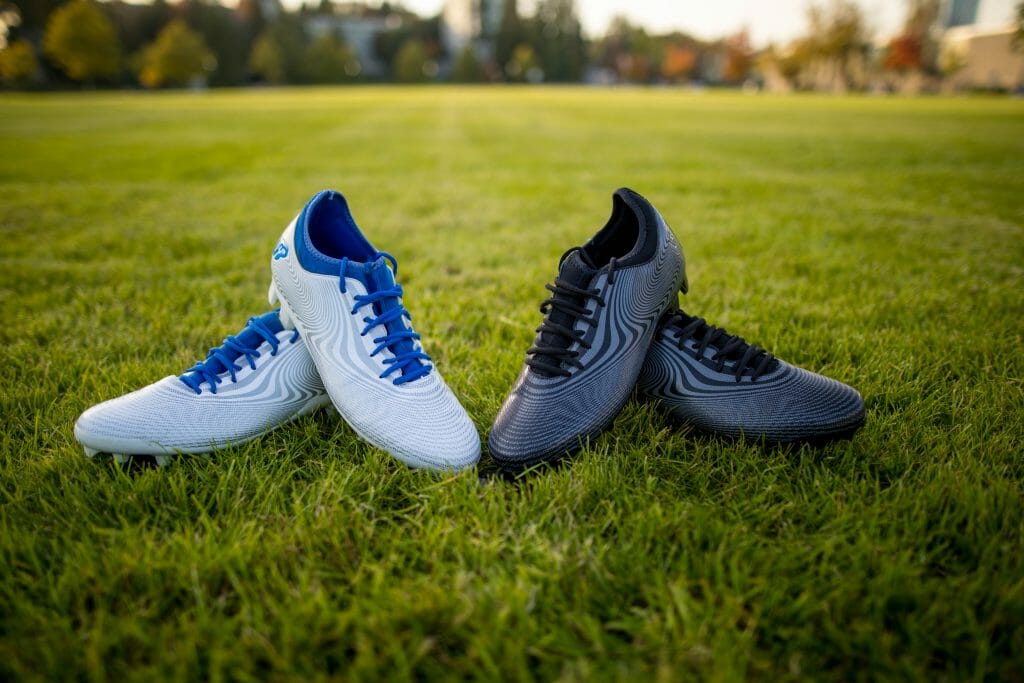 This article is sponsored by Universe Point cleats and was written by Ed Sisson.
After listening to our customers' feedback over the past two years, we began to create a new version of our ultimate cleat.
With the help of over 20 male and female ultimate athletes, we spent the last year developing and testing our new shoe. We are happy to announce the arrival of our new and improved 2.0 Ultimate Cleat, made specifically for ultimate.
Our 2.0 model offers improved durability by incorporating stronger materials into a seamless design. Our upper is tough, tongueless, and easy to clean. Our neoprene ankle opening provides a comfortable and water-resistant fit, and our midsole is now a fully synthetic material that adds durability without sacrificing comfort.
While our 2.0 model's upper and midsole have been redesigned, our patented outsole remains unchanged. Our multi-zone stud pattern consists of distinct heel, midfoot, and forefoot areas, all with unique stud arrangements specific to ultimate movements that provide ideal traction with every step.
Our new 2.0 model is available in either white and blue or black and grey, and they are now available on our website, www.universepoint.com, for $110.00 plus the cost of shipping.