Newly created Western Ultimate League will run concurrently with the PUL.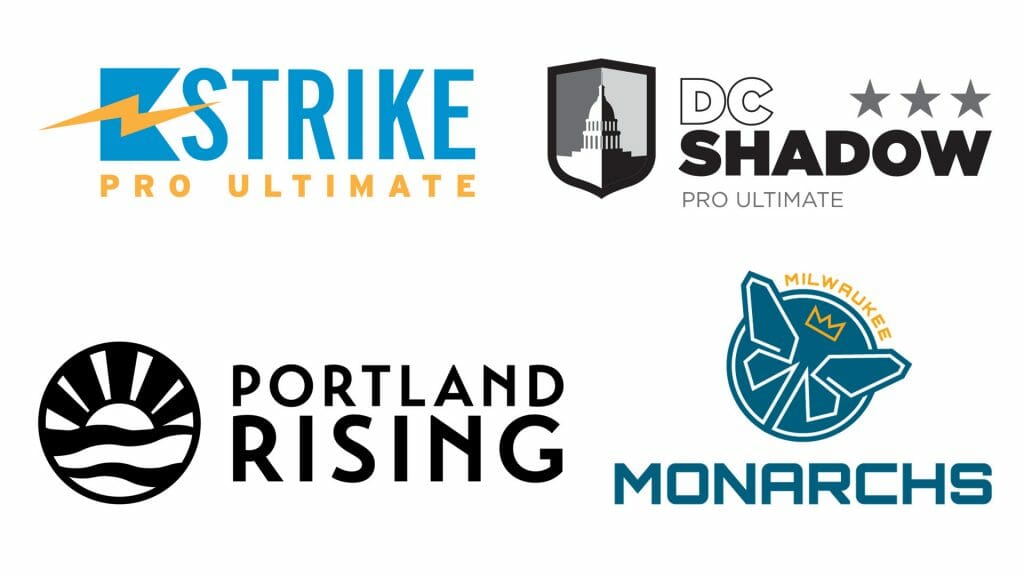 The Premier Ultimate League, a women's semi-professional league that launched in 2019, is returning in 2020 with four new teams.
Alongside the original eight teams, the Minnesota Strike, Milwaukee Monarchs, Portland (ME) Rising, and Washington DC Shadow will compete for a PUL title this spring.
The Minnesota Strike are led by Änna Hagstrom and Eva Maxson; the Milwaukee Monarchs by Ness Cannaday, Austin Prucha, Dan Laurila and Katy Stanton; the Portland Rising by Maddie Purcell and Chloë Rowse; and the Washington DC Shadow by Kristie Kelly, David Tornquist, and Kevin Wolf.
The league is splitting the teams into two six-team divisions — East and Central — and will play a five-game regular season starting on April 4, 2020, with each team playing the other five teams in the division once. Final details about the makeup of the two divisions and the playoff structure have yet to be announced.
As a part of the league's press release about the expansion, it shared more details about the expanded semi-pro women's scene in the Western US. This year, there will be a codified Western Ultimate League featuring teams in San Diego, Los Angeles, San Francisco, Phoenix, Salt Lake City, Portland, and Seattle. The teams applied as a group to join the PUL, but, given the PUL's commitment to expand by no more than 50% this season, they decided against bringing in the western teams.
"We just felt it would be best for both groups to try to run at least one year individually, but with a lot of collaboration between the two organizations," said PUL Commissioner Bonesaw Kepner.
"It's not the AUDL and MLU," he continued. "These are parallel groups that are working together, lots of communication back and forth."
Tryouts for some teams will begin before the end of the year as the league gears up for its second season.