About 40% of these players will make the team.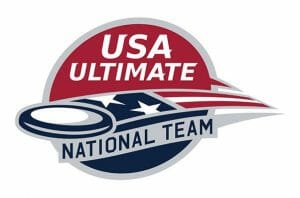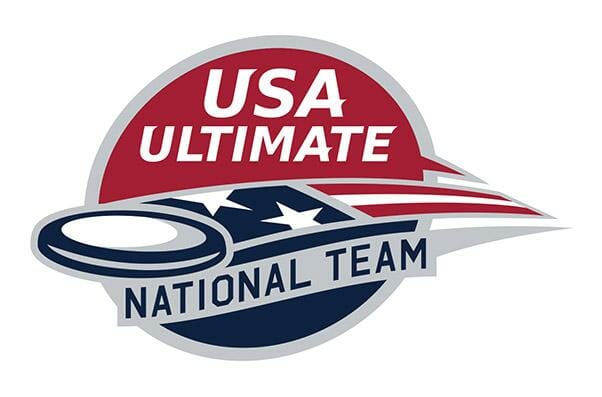 This afternoon, USA Ultimate announced the 208 athletes — 104 men, 104 women — from the over 600 applicants that have been invited to tryout for the US National Teams that will compete at the 2020 World Ultimate and Guts Championships in Leeuwarden, Netherlands, in July.
The two tryouts will be held on February 8-9 in Santa Clarita, CA, and on February 22-23 in Orlando, FL. At tryouts, the National Team coaching staff will select rosters for the men's, women's, and mixed divisions.
Below is a searchable and sortable list of the invited players.
Women
| Name | Team | City | State |
| --- | --- | --- | --- |
| Abbie Abramovich | Riot | Seattle | WA |
| Lauren Allen | Scandal | Washington | DC |
| Paige Applegate | Molly Brown | Boulder | CO |
| Marika Austin | Fury | San Francisco | CA |
| Brenna Bailey | Schwa | Portland | OR |
| Erica Baken | Drag'n Thrust | Ames | IA |
| Adrienne Baker | Pop | Minneapolis | MN |
| Laura Bitterman | Schwa | Portland | OR |
| Georgia Bosscher | Space Heater | Chicago | IL |
| Geli Boyden | Schwa | McMinnville | OR |
| Calise Cardenas | Riot | Seattle | WA |
| Claire Chastain | Molly Brown | Denver | CO |
| Jenni Corcoran | Nemesis | Evergreen | IL |
| Shanye Crawford | Bucket | Kennesaw | GA |
| Amelia Cuarenta | Heist | Madison | WI |
| Sarah Davis | Nemesis | Chicago | IL |
| Claire Desmond | Fury | Oakland | CA |
| Aubree Dietrich | shame. | Fort Collins | CO |
| Tulsa Douglas | Brute Squad | Somerville | MA |
| Ronnie Eder | Molly Brown | Denver | CO |
| Charlie Eide | Riot | Seattle | WA |
| Dena Elimelech | Wildfire | Burbank | CA |
| Robyn Fennig | Scandal | Madison | WI |
| Jenny Fey | Space Heater | Arlington | VA |
| Carolyn Finney | Fury | San Francisco | CA |
| Caitlin Fitzgerald | Slow White | Woburn | MA |
| Lexi Garrity | Mixtape | Seattle | WA |
| Casey Gorman | Scandal | Collingswood | NJ |
| Sarah Griffith | Fury | Berkeley | CA |
| Kami Groom | Brute Squad | Ann Arbor | MI |
| Mariel Hammond | Schwa | Portland | OR |
| Meg Harris | Ozone | Atlanta | GA |
| Shayla Harris | Nightlock | Menlo Park | CA |
| Taylor Hartman | Underground | Seattle | WA |
| Kaela Helton | Fury | Coronado | CA |
| Marissa Hicks | Ozone | Decatur | GA |
| Lien Hoffmann | Brute Squad | Somerville | MA |
| Cree Howard | Fury | Oakland | CA |
| Kelly Hyland | Space Heater | Woodcliff Lake | NJ |
| Jacqueline Jarik | Nemesis | Chicago | IL |
| Iris Javersak | Rival | Cleveland | OH |
| Sadie Jezierski | Shine | Nashville | TN |
| Kelly Johnson | Riot | Seattle | WA |
| Alika Johnston | Molly Brown | Denver | CO |
| Jessi Jones | Phoenix | Durham | NC |
| Bethany Kaylor | Fury | Berkeley | CA |
| Caitlyn Lee | Brute Squad | Somerville | MA |
| Sarah Levinn | Showdown | Austin | TX |
| Stephanie Lim | Riot | Los Altos Hills | CA |
| Arianne Lozano | Mixtape | Seattle | WA |
| Tracey Lum | Siege | Cambridge | MA |
| Audrey Lyman | Nightlock | Santa Cruz | CA |
| Luisa Maria Neves | BENT | Poughkeepsie | NY |
| Sarah Meckstroth | Drag'n Thrust | St. Paul | MN |
| Charlie Mercer | Riot | Seattle | WA |
| Liza Minor | Molly Brown | Boulder | CO |
| Linda Morse | AMP | Havertown | PA |
| Raha Mozaffari | AMP | Philadelphia | PA |
| Anna Nazarov | Fury | Berkeley | CA |
| Carolyn Normile | Scandal | Pittsburgh | PA |
| Anraya Palmer | Ozone | Decatur | GA |
| Opi Payne | Fury | Oakland | CA |
| Sarah Pesch | shame. | Fort Collins | CO |
| Lisa Picaithley | Molly Brown | Boulder | CO |
| Kristen Pojunis | Wildfire | San Diego | CA |
| Eva Popp | Schwa | Corvallis | OR |
| Austin Prucha | Scandal | West Allis | WI |
| Chelsea Putnam | LOL | Portland | OR |
| Marisa Rafter | Nightlock | San Francisco | CA |
| Claire Revere | Phoenix | Durham | NC |
| Kat Ritzmann | Drag'n Thrust | Minneapolis | MN |
| Maggie Ruden | Fury | Oakland | CA |
| Julia Schmaltz | Showdown | Austin | TX |
| Erynn Schroeder | Ozone | Plymouth | MN |
| Gina Schumacher | Mischief | Oakland | CA |
| Julia Sherwood | Schwa | Eugene | OR |
| Jesse Shofner | Molly Brown | Boulder | CO |
| Amber Sinicrope | Brute Squad | Somerville | MA |
| Emily Smith-Wilson | Mixtape | Bozeman | MT |
| Alex Snyder | LOL | San Francisco | CA |
| Julia Snyder | Riot | Seattle | WA |
| Alissa Soo | BFG | Seattle | WA |
| Lindsay Soo | Phoenix | Durham | NC |
| Paige Soper | Rival | Cincinnati | OH |
| Brooke Stanislawski | Elevate | Salt Lake City | UT |
| Shira Stern | Riot | Seattle | WA |
| Claudia Tajima | Brute Squad | Arlington | MA |
| Nastasia Tangherlini | BENT | New York | NY |
| Anna Thompson | AMP | San Francisco | CA |
| Qxhna Titcomb | Riot | Seattle | WA |
| Claire Trop | Brute Squad | Seattle | WA |
| Sharon Tsao | Showdown | Austin | TX |
| Danielle Walsh | AMP | Philadelphia | PA |
| Jenny Wei | Phoenix | Durham | NC |
| Julianna Werffeli | Brute Squad | Somerville | MA |
| Lucy Williams | MOONDOG | Bozeman | MT |
| Emilie Willingham | Nemesis | Chicago | IL |
| Brittany Winner | Steamboat | Cincinnati | OH |
| Cassie Wong | Brute Squad | New York | NY |
| Cate Woodhurst | Ozone | Atlanta | GA |
| Anne Worth | Phoenix | Chapel Hill | NC |
| Alexi Zalk | Mischief | San Francisco | CA |
| Amy Zhou | Scandal | Livingston | NJ |
| Angela Zhu | Brute Squad | Somerville | MA |
Men
| Name | Team | City | State |
| --- | --- | --- | --- |
| Von Alanguilan | Machine | Elmhurst | IL |
| Jeffrey Babbitt | PoNY | White Plains | NY |
| Henry Babcock | DiG | South Portland | ME |
| Johnny Bansfield | Machine | Ypsilanti | MI |
| Dennison Bechis | Johnny Bravo | Boulder | CO |
| Dylan Best | Temper | Pittsburgh | PA |
| Christian Boxley | Truck Stop | Bowie | MD |
| Husayn Carnegie | Sockeye | Seattle | WA |
| Tyler Chan | DiG | Cambridge | MA |
| Abe Coffin | Doublewide | Kansas City | MO |
| Mason Compton | Jughandle | Lawrenceville | NJ |
| David Cranston | Truck Stop | Washington | DC |
| Chase Cunningham | Doublewide | Austin | TX |
| Lucas Dallmann | Blackbird | San Mateo | CA |
| Antoine Davis | Revolver | San Francisco | CA |
| Caleb Denecour | Drag'n Thrust | Saint Paul | MN |
| Trent Dillon | Sockeye | Seattle | WA |
| Tom Doi | Revolver | Sacramento | CA |
| Travis Dunn | Condors | San Marcos | CA |
| Khalif El-salaam | Mixtape | La Jolla | CA |
| Alex Evangelides | Machine | Washington | DC |
| Michael Fairley | Chain Lightning | Atlanta | GA |
| Dylan Freechild | Sockeye | Eugene | OR |
| Eli Friedman | Sockeye | Seattle | WA |
| Jay Froude | Doublewide | Columbia | MO |
| Harper Garvey | PoNY | Brooklyn | NY |
| Kurt Gibson | Machine | Chicago | IL |
| Nate Goff | Machine | Chicago | IL |
| Matt Gouchoe-Hanas | Ring of Fire | Chapel Hill | NC |
| Jack Hatchett | PoNY | Arlington | MA |
| Raphael Hayes | Rhino Slam! | Portland | OR |
| Mac Hecht | DiG | Somerville | MA |
| Jonathan Helton | Condors | Coronado | CA |
| Simon Higgins | Revolver | Alameda | CA |
| Troy Holland | Truck Stop | Washington | DC |
| Michael Ing | AMP | Pittsburgh | PA |
| Benjamin Jagt | PoNY | White Plains | NY |
| Elijah Jaime | Freaks | Madison | AL |
| Pawel Janas | Machine | Evanston | IL |
| Jacob Janin | Sockeye | Seattle | WA |
| Delrico Montez Johnson | Truck Stop | Columbia | MD |
| Tannor Johnson | Slow White | Lexington | MA |
| Cole Jurek | Sub Zero | Shoreview | MN |
| Sam Kanner | Machine | Fremont | CA |
| Ben Katz | PoNY | Brooklyn | NY |
| Billy Katz | Sockeye | Seattle | WA |
| Sean Keegan | PoNY | Brooklyn | NY |
| Kieran Kelly | Mixtape | Seattle | WA |
| Elijah Kerns | Revolver | Alameda | CA |
| Cody Kirkland | Mischief | Oakland | CA |
| Chris Kocher | PoNY | Brooklyn | NY |
| Alan Kolick | Space Heater | Washington | DC |
| Henry Konker | Johnny Bravo | Denver | CO |
| Dillon Lanier | Ring of Fire | Chapel Hill | NC |
| Allan Laviolette | Ring of Fire | Raleigh | NC |
| Thomas Li | BFG | Seattle | WA |
| Justin Lim | Revolver | Oakland | CA |
| Grant Lindsley | PoNY | Brooklyn | NY |
| Byron Liu | Revolver | Oakland | CA |
| Ben Lohre | Johnny Bravo | Fort Collins | CO |
| Elijah Long | Ring of Fire | Chapel Hill | NC |
| Leandro Marx | Rhino Slam! | Portland | OR |
| Tim McAllister | Ring of Fire | Durham | NC |
| Charles McCutcheon | Sub Zero | Minneapolis | MN |
| Matthew Rowan McDonnell | Truck Stop | Washington | DC |
| Jimmy Mickle | PoNY | Brooklyn | NY |
| Jibran Mieser | PoNY | Brooklyn | NY |
| Tyler Monroe | Truck Stop | Washington | DC |
| Simon Montague | Sockeye | Seattle | WA |
| Sean Mott | AMP | Yardley | PA |
| Walden Heiwa Nelson | Machine | Grayslake | IL |
| Jonathan Nethercutt | Johnny Bravo | Boulder | CO |
| Keegan North | Machine | Union | KY |
| Christian Olsen | Chain Lightning | Atlanta | GA |
| Ryan Osgar | Sub Zero | Brooklyn | NY |
| Henry Phan | Mixtape | Seattle | WA |
| Peter Prial | Snake Country | Cambridge | MA |
| John Randolph | Sockeye | Providence | RI |
| Matthew Rehder | Sockeye | St. Louis | MO |
| Andrew Roney | Uproar | Tampa | FL |
| Matthew Russell | Sockeye | Seattle | WA |
| Marcelo Sanchez | Revolver | Castro Valley | CA |
| Noah Saul | Ring of Fire | Raleigh | NC |
| Joel Schlachet | Johnny Bravo | Denver | CO |
| Brian Schoenrock | Drag'n Thrust | Ames | IA |
| David Sealand | Rhino Slam! | Portland | OR |
| Maximillian Sheppard | Temper | Pittsburgh | PA |
| Markham Shofner | Truck Stop | San Francisco | CA |
| Billy Sickles | Patrol | Philadelphia | PA |
| Jacob Smith | Mischief | Menlo Park | CA |
| Matthew Smith | Chain Lightning | Atlanta | GA |
| Ben Snell | Sockeye | Seattle | WA |
| Nicky Spiva | Truck Stop | Chicago | IL |
| Nick Stuart | Revolver | Oakland | CA |
| John Stubbs | Chain Lightning | Atlanta | GA |
| Eric Taylor | Ring of Fire | Durham | NC |
| Sawyer Thompson | Revolver | San Francisco | CA |
| Jasper Tom | Temper | Pittsburgh | PA |
| Tristan Van de Moortele | Sub Zero | Minneapolis | MN |
| Bryan Vohnoutka | Drag'n Thrust | Hopkins | MN |
| Joseph White | Machine | Wyoming | OH |
| Jack Williams | Ring of Fire | New York | NY |
| Codi Wood | Sub Zero | Pottsville | PA |
| Sol Yanuck | Ring of Fire | Durham | NC |