How will WADA's Russia ban affect ultimate?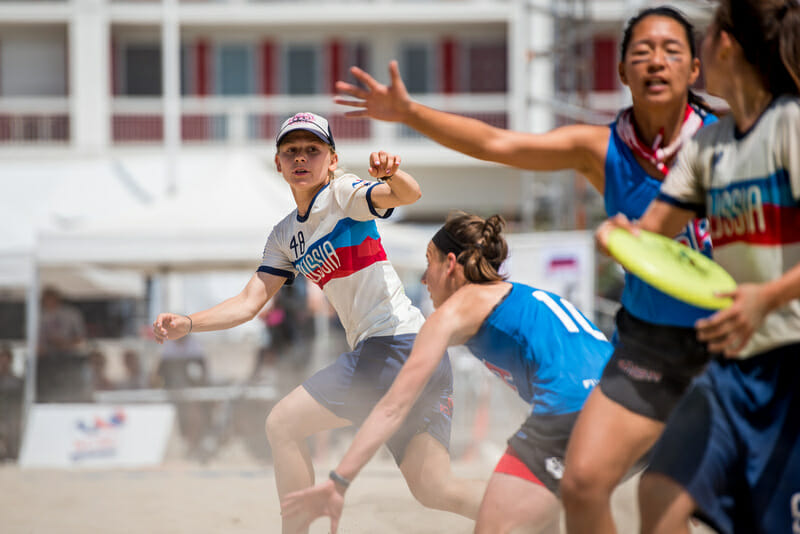 The World Anti-Doping Agency (WADA) has banned Russia from competing in the 2020 and 2022 Olympics as well as the 2022 World Cup.1 This is a response to a doping program that culminated in the 2014 Olympics as well as a failed cover up of manipulation of doping test results by the Russian Anti-Doping Agency (RUSADA). Russian athletes that can prove they were not part of the doping scheme will be allowed to compete in future events, but they will have to do so under a neutral flag and the Russian national anthem will not be played at these events. Russia is likely to appeal this decision so the finality of these sanctions is not yet certain.
This ban has raised questions in the ultimate community as to how the World Flying Disc Federation (WFDF) will respond to this. Ultimate Frisbee is recognized by the International Olympic Committee, and it is no secret that reaching the Olympics is a goal of WFDF. Furthermore, WFDF is compliant with the WADA anti-doping rules. It is not yet clear whether pressure will be placed on WFDF by either the IOC or WADA to comply with the Russia ban for upcoming events like the WUGC 2020 or the World Games in 2021 if the sanctions are final.
"WFDF has taken note of the decision of the WADA Executive Committee on RUSADA and will discuss internally how this affects WFDF and our events," said WFDF Managing Director of Events and Operations, Karina Woldt. "Once any final sanctions are in force, we will inform the Flying Disc community of the impact accordingly."
Russia has been rising in the ultimate ranks with impressive results, including a gold medal win at the World Championship of Beach Ultimate in the women's division in 2017, gold medals in the women's and mixed divisions and a silver medal in the men's division of this year's European Beach Ultimate Championship, as well as bronze medals across all three divisions at the European Ultimate Championship this past summer. The country is seen as a contender to earn a spot in the 2021 World Games.
Ultiworld will continue to bring you coverage of this story as it develops.
---
The Russian soccer team is actually still allowed to play in next year's Euro Cup and can still qualify for the 2022 World Cup, though they would have to play the World Cup in neutral jerseys ↩