And Block of the Year goes to...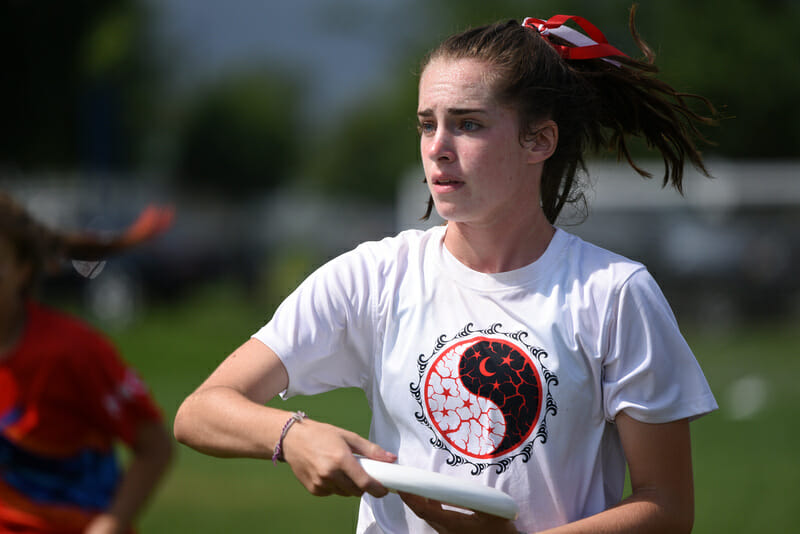 Ultiworld's 2019 Block of the Year bracket is presented by BE Ultimate; all opinions are those of the author. Please support the brands that make Ultiworld possible and shop at BE!
One of our most popular series each year, it's time to look back at last year and let our readers decide some of the top plays of the year.
First up this year is our Block of the Year bracket. We watched many hours of game footage and highlight reels to hunt down the best defensive plays we could find; believe us, there were more than enough options to fill up this bracket, so even some worthy nominees were left on the cutting room floor. Now we're inviting you, the Ultiworld readers, to vote for your favorite of the finalists selected.
And select you have! After four rounds of voting, we have arrived at our winner of the 2019 Block of the Year…
Emily Pozzy!
Pozzy's block came while she was competing at the Maine high school state champions, while she was competing with Forest City. The 16-year old conquered Von Alanguilan in the final of our block bracket, capturing 54% of the votes in a close match. It was a challenging path to the honor for Pozzy's layout takeaway: first through a clutch block by a Club champion, then a PUL sky by a rising college star, then through a tone-setting interception in one of the biggest upsets of the year, and finally over a probably-iconic block from a National final. She's the second straight winner from the YCC U20 Girls division, with both defeating Von Alanguilan1 in the final.
And just for icing on the cake, Pozzy apparently made this even more awesome.
Noteworthy about the Emily Pozzy block: She caught it left handed, which allowed her to immediately rip it 60 yards downfield to set up an easy score on the next throw (video cuts out before showing this).

— Charles Cleary (@unchuckable) February 25, 2020
Congratulations to Emily Pozzy from Ultiworld and BE Ultimate, as well as to all of the selections for our bracket.
Ultiworld Block Of The Year
2019: Emily Pozzy
2018: Olivia Arellano
2017: Anna Thompson
2016: Manuela Cardenas
---
After Olivia Arellano did the same last year. Better luck next year, Von. ↩