University travel restrictions are causing widespread disruption.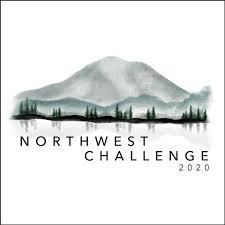 Three important regular season college tournaments were cancelled on Wednesday as escalating concerns over the coronavirus outbreak in the United States caused widespread travel and event hosting restrictions by universities across the country.
Northwest Challenge, the biggest regular season tournament in the women's division, was cancelled following the cancellation of the Tier 2/3 event from last weekend. Teams were contacted on Wednesday evening.
Huck Finn, which was scheduled for the same weekend as Northwest Challenge (March 28-29), has also been cancelled. "Unfortunately, WashU has sent all students home and the administration has informed us that we are not allowed to host our tournament. Therefore, Huck Finn will not be taking place this year," Huck Finn's TDs sent to teams via email. "We really appreciate your interest in this year's tournament, and hope you apply for a bid next year. We know this is extremely upsetting but at this point this decision is necessary per school regulations and the safety of the ultimate community."
Tally Classic, which was set to be held this weekend in Tallahassee, Florida, also cancelled on Wednesday:
Other events, like Meltdown, the New England Open, Atlantic City, the Delaware Showdown, and the high school tournament Rivertown Throwdown, have also been canceled this week. Other major upcoming events, including men's and women's Centex as well as Easterns, are still scheduled to take place, although some teams have dropped out.
The wave of event cancellations is likely to continue as on-campus events are increasingly restricted and many university-affiliated teams are being prohibited from traveling. Numerous teams have had their seasons abruptly ended as non-essential travel has been banned or students are being told not to even return to campus following spring break.
USA Ultimate released a new statement on Wednesday that acknowledged the growing disruption of the college season.
"Some conference and regional tournaments hosted on college campuses are at risk of being rescheduled, relocated or postponed," said the statement. "We are currently exploring contingency plans for those tournaments. Currently there have been no cancellations of any postseason tournament. However, that could change."
USAU's college working group met Wednesday night to discuss potential adjustments to the regular season and postseason. An update is expected on Thursday.
The swift changes to the college ultimate season came on the heels of President Donald Trump announcing a suspension of most travel from Europe to the United States for 30 days. The CDC also raised their travel notice to Level 3, "Avoid Nonessential Travel," for all of continental Europe.
If your season is being affected by the COVID-19 coronavirus outbreak and subsequent travel restrictions or school cancellations, please contact us at [email protected].