The FS2 deal is moving forward.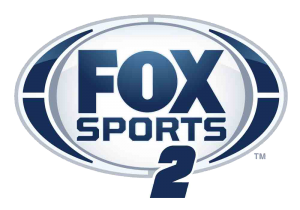 The 2020 regular season may not be starting, but the AUDL's weekly appearances on Fox Sports 2 will be.
Beginning on Wednesday, April 15th, at 5:30 PM Eastern,  FS2 will be starting the AUDL's Game of the Week schedule with the 2019 Championship game between the New York Empire and Dallas Roughnecks.
There are eight Championship Weekend games already lined up for Wednesdays over the next two months:
4/15: Dallas Roughnecks vs New York Empire (2019 AUDL Championship)
4/22: Dallas Roughnecks vs Madison Radicals  (2018 AUDL Championship)
4/29: San Francisco Flamethrowers vs Toronto Rush  (2017 AUDL Championship)
5/6: Toronto Rush vs Dallas Roughnecks (2017 AUDL Semifinal)
5/13: Seattle Cascades vs Madison Radicals (2016 AUDL Semifinal)
5/20: New York Empire vs Dallas Roughnecks  (2018 AUDL Semifinal)
5/27: LA Aviators vs Madison  Radicals (2018 AUDL Semifinal)
6/3: San Diego Growlers vs  Dallas Roughnecks (2019 AUDL Semifinal)
"Fox has been super good about being responsive to any questions," said AUDL VP of Marketing Tim DeByl. "Since the shutdown, they've been more responsive and more aggressive about getting content together." Sports TV networks are scrambling to find programming to fill airtime as all of the major sports leagues have ground to a halt. FS2 has told the league that they may re-run the games in other timeslots outside of Wednesday nights.
The AUDL is doing the difficult work of remastering past games to get them ready for cable television, with exacting runtime and graphics requirements.
The league continues to monitor the possibility of a start of the 2020 season if the coronavirus pandemic subsides.