Understanding key, nontraditional tactics elite teams use to prevent challenging high-stall situations.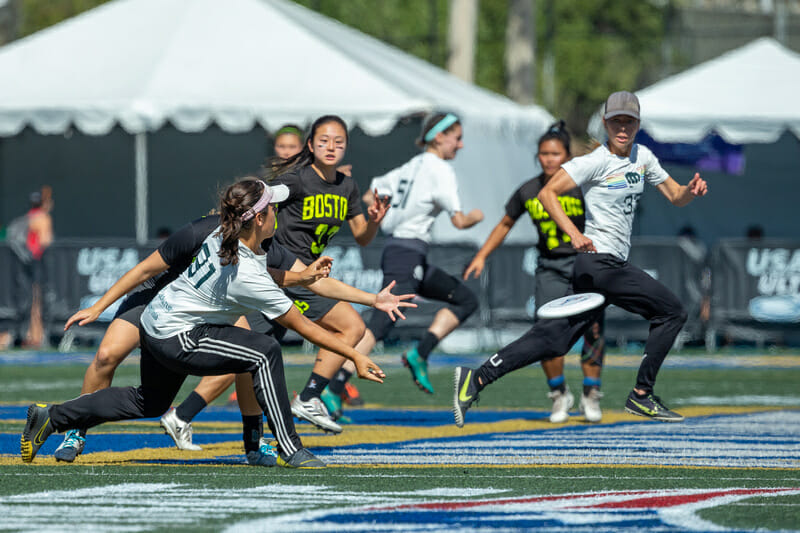 This article was written by guest author Alex Forde, a former captain for the Middlebury Pranksters.
What separates an elite team from the merely good? What are the habits of top-level players? In a time when few of us are actually playing ultimate, answering those questions is one way you can still raise your game.
On film, we can see exactly where players move and where the disc goes. How does an elite team get the disc off the line in a dire situation, while a lower-level team fails? How does an elite wing in a zone get a block, while another player doesn't? Sometimes, the answer comes down to throwing skill or athleticism. But often, the most obvious differentiator of effective play is just where and when players move. Describing exactly how 'ultimate IQ' or effective systems look in practice can help us build those virtues for ourselves or our teams.
3 Effective Reset Actions You Should Be Trying is only available to Ultiworld Subscribers
Already have a subscription? Log in
Whether you visit Ultiworld for our reporting, our podcasts, or our video coverage, you can help us continue to provide high quality content with a subscription. By becoming a subscriber, not only do you receive benefits like exclusive articles and full article RSS feeds, you also help fund all of Ultiworld's coverage in general. We appreciate your support!