Families, judge criticize the police investigation.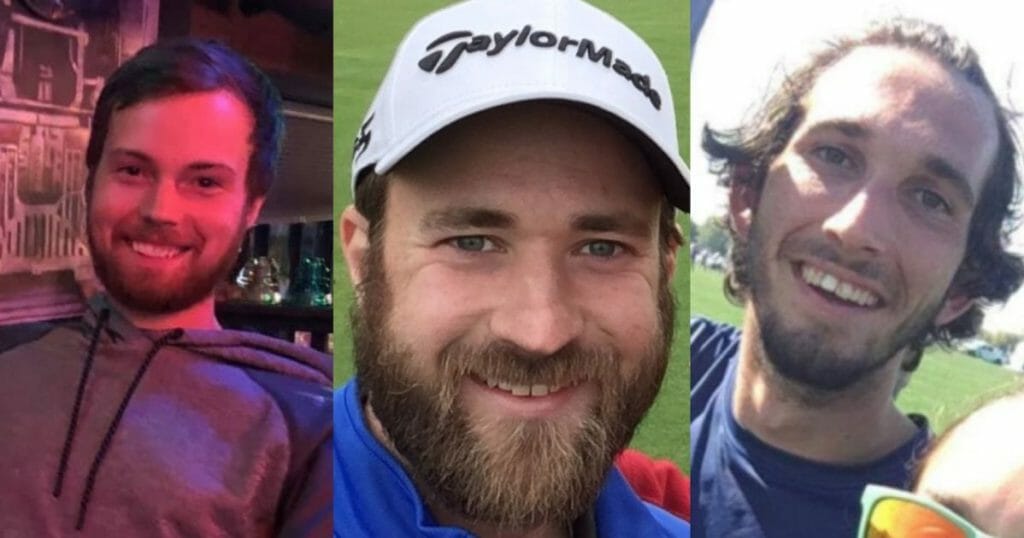 David Priskorn, the driver in the collision that killed three Detroit Mechanix players, was sentenced to 180 days in jail and two years of probation after pleading guilty to four misdemeanors, including three counts of moving violation causing death.
In the hearing in Ionia County District Court, family members of the three ultimate players killed — Michael Cannon, Kevin Coulter, and Drew Piet — spoke about their anger with what they saw as a lack of proper investigation into the high speed rear-end crash.
"The night of the accident, the state police failed," said Michael Cannon Sr, a former law enforcement officer and Michael Jr.'s father. "They miserably failed. They did not take [Priskorn's] phone, they did not test him for alcohol, they did not test him for drugs. All three are mandatory in a fatal accident. The accident team was not called out until the cars were already gone to the scrap yard. To say a complete investigation was done is a huge joke."
"[Priskorn] stated it was an accident of tragic proportions, but it wasn't really an accident, it was labeled by the police as a collision, and that's what it was, 80 miles an hour with no braking into the rear end of the Toyota Corolla," Steve Coulter, Kevin's father, said. "That's not an accident, that's preventable. That collision was a result of choices. You decided to drink alcohol at a bar and later at a party and you along with your girlfriend decided to drive home across the state even though you'd been drinking."
Judge Raymond Voet spoke at length before delivering his sentence, acknowledging the families' frustration.
"There is a strong undercurrent of anger and frustration, not only at Mr. Priskorn, but also at the police," said Voet. "From what I can tell, I agree. I think this case was under-investigated. There should have been chemical tests. There should have been seizure of the phone. My review of the report shows that the state police tried to call the prosecutor who was on call and never got an answer. So all those missed opportunities to just get the truth, whatever that truth is, don't sit well and make people mad and upset. And I get that."
"Based upon what I've read, particularly the portion of the police report, where the police did their own experiment and came up with their own opinion that the defendant had at least 65 seconds to perceive and react to the stopped traffic," he noted. "Which leads me, then, to the question: why isn't this case in circuit court? Why isn't this manslaughter with a motor vehicle?"
Manslaughter, a felony, carries an up to 15 year prison sentence. The misdemeanors Priskorn was charged with carry a maximum of a one-year sentence. State police said that Priskorn did not show signs of intoxication following the collision.
Priskorn read a prepared statement to many of the family members gathered in the courtroom.
"I'd like to talk this time to verbally apologize, first to Andrew, Kevin, and Michael," he said, fighting back tears. "It's been seven months since that fatal evening. Because of my failure, your three lives were taken at an age far too young. You'll never get the chance to play another ultimate frisbee game, marry, have children, buy a stranger a meal, teach a Crossfit class, and open your own gym or teach math. This accident has taken your chances at a full life, and I'm deeply regretful and remorseful for my part in that.
"To the families of Andrew, Kevin, and Michael, I'm sorry to take your sons and brothers. No parent should have to live through their child's passing, and no sibling should have to see their brother taken at such a young age. I recognize that these men are not just sons and brothers, but they were also a sense of pride and accomplishment. They had just reached ages where they were beginning to flourish, and it's clear that each one had their unique and priceless characteristics that would make anyone proud to call them family.
"Because of my part in this accident, your hope for their future was taken, and I'm so sorry."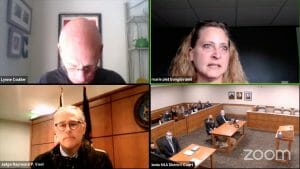 Marie Piet, Andrew's mother, said via a Zoom call into the court that she appreciated Priskorn's apology and didn't believe their was malice involved as she began to cry.
"I am not angry," she said. "I don't need to know what happened. Nothing is going to change the outcome. My son was my everything."
Priskorn was sentenced to a year in prison, with the second 180 days suspended pending compliance with probation. He is not allowed to drive a motor vehicle without permission of the court, may not drink alcohol or consume drugs, must serve 500 hours of community service, and will have to pay restitution "near or above $40,000," according to Judge Voet.
"To everyone involved, to the victims' families, to the loved ones: I pray for you, your families, and I hope you heal," said Voet. "And Mr. Priskorn, I pray for you, and I hope you heal too."