Luke Johnson now the AUDL's Director of Production.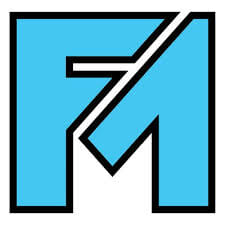 The American Ultimate Disc League is bringing its livestreaming operations in house with the acquisition of Fulcrum Media, a long-time league partner.
Fulcrum co-founder Luke Johnson, the lead producer of AUDL feature games since 2013, has taken a full-time position with the league as the Director of Production.
The league's parent company, Ultimate Xperience Ventures (UXV), was an early investor in Fulcrum Media, helping launch the business with a 20% equity stake. UXV bought out the remaining 80% of shares from Fulcrum co-founders Johnson and Josh Havens for an undisclosed price. Fulcrum now becomes a wholly owned subsidiary of the AUDL.
"We wanted a full-time Director of Production to be around 365 days a year, and we felt like we wanted to improve our video capabilities long-term," said AUDL Director of Media and Marketing Tim DeByl, who is also a co-owner of the Madison Radicals franchise.
The Fulcrum acquisition comes as part of a larger push to expand the league's media team. DeByl recently left Distillery, the marketing and design company he founded, to work full-time for the AUDL, and the AUDL hired three other full-time employees in their media and marketing department.
The AUDL had long been Fulcrum Media's most important client, but Fulcrum also did other work inside ultimate, including livestreamed events for USA Ultimate and the World Flying Disc Federation. The AUDL expects to continue to bid on outside projects under the Fulcrum brand, particularly in the league's offseason. Fulcrum just produced a livestream for the United States Disc Golf Championships and Women's National Championship, disc golf's lone majors in 2020.
"We'll definitely be looking at other opportunities in ultimate and obviously continuing in disc golf," said DeByl.
Like many in the entertainment and media industry, Fulcrum was struggling in 2020 with COVID-related cancellations.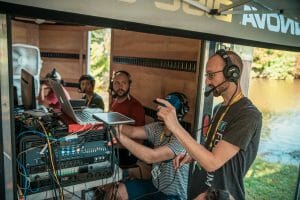 "It goes beyond just COVID, but this year was a huge part of it," said Johnson. "If you're a small company like ours that operates in many ways like a non-profit…COVID meant that this year we were really reliant on the AUDL and disc golf. And when the AUDL season evaporated, it was like 'Crap, what are we going to do?'"
With burgeoning debt obligations and little opportunity for paid work this year, along with conversations dating back years about the value of an AUDL in-house production team, Fulcrum was ready to make a change.
"[The AUDL] helped start us, they helped acquire us, and the journey continues," said Johnson.
The league expects to have a 2021 season in some form and truly start their Game of the Week broadcasts on Fox Sports 2. The league's contract with FS2 began this year and runs through the end of 2021. FS2 has been airing past AUDL games this year, but the 2020 season never got off the ground due to the pandemic.