Tracking the status of 2021 college tournaments.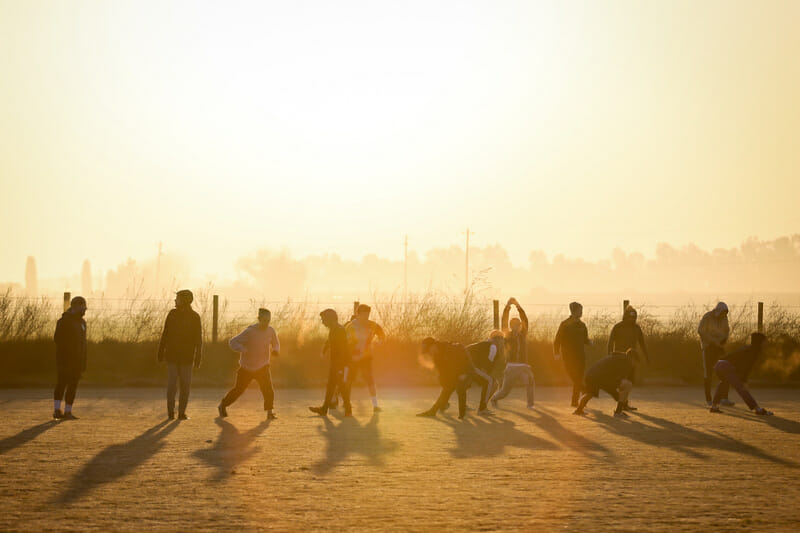 The uncertainty surrounding the 2021 college season continues to swirl, as a major men's tournament, Florida Warm Up, announced on Monday that they are canceling this year's event:
Warm Up TD Dario Milano said that the University of South Florida, the typical host site for Warm Up, isn't allowing the ultimate team to practice in the fall and will only allow 10 person maximum practices in the spring. "If I host the tournament, we can't host it at USF," he said. "So can I host it somewhere else? Can any other teams even come? Even if a vaccine came out tomorrow, I still wouldn't feel safe hosting a tournament in February."
Milano added that he was expecting another tournament to announce a cancellation first but decided not to wait any longer. He said there is a possibility that he might host a small tournament for only Florida teams if that option becomes available.
Ultiworld has reached out to a number of other early-to-midseason tournaments about their status for 2021. Some are still waiting for additional guidance from USA Ultimate before making any final decisions; others, like Santa Barbara Invite and D-III Midwestern Invite, have officially canceled this year's tournaments.
"We haven't had any type of communication with UCSB Rec sports and club teams cannot even use university facilities to practice on," said SB Invite TD Collin Gall. "Postponement would be ideal but highly doubtful."
Zakk Mabrey, the host of the D-III Midwestern Invite who also works as a COVID-19 contact tracer in Indiana, elaborated on his decision to call off his March tournament this early:
"Indiana is in a bad place in terms of COVID right now, with no positive outlook in sight from my perspective making calls to COVID patients and close contacts all day. I feel like so many of the people I am talking to right now are not taking it seriously. I think we owe it to our community to be good stewards to the general health and well-being of the population, and hosting a tournament does the opposite.
"Outside of the personal opinion that things won't be better in Indiana by March, it seems unwise to try to host a college tournament. Given the spread of COVID19 on college campuses, the risks of bringing college kids together and hosting a tournament is an unsafe proposition. Spread may not be directly linked to outdoor contact sports, but when thinking of the teams that we serve, many are driving 8-10 hours or more to get to our tournament, and that time in cars, buses, vans, hotels, etc. are all opportunities to risk and increase within teams. And the risk of increasing the spread on college campuses (by asking athletes to do all of those things to compete) across the country is one I am unwilling to take on."
Mabrey added that planning a high quality tournament requires starting the planning process now, which faces too much uncertainty.
***
Below, we've compiled the latest information about college tournaments. If you have information about a tournament you would like added to this list, please email [email protected].
| Tournament | Projected Dates | Status | Notes |
| --- | --- | --- | --- |
| Santa Barbara Invite | 1/23-1/24 | Cancelled | |
| Queen City Tune Up | 2/13-2/14 | Undecided | Most likely rescheduled or cancelled |
| Florida Warm Up | 2/19-2/21 | Cancelled | |
| Smoky Mountain Invite | 3/6-3/7 | Undecided | Likely to cancel, may hold 8-team tournament for nearby teams |
| Stanford Invite | 3/6-3/7 | Cancelled | |
| Men's Centex | 3/20-3/21 | Likely Cancelled | Host team, Texas, cannot participate |
| D-III Midwestern Invite | 3/27-3/28 | Cancelled | |