Fuller started playing pickup last summer.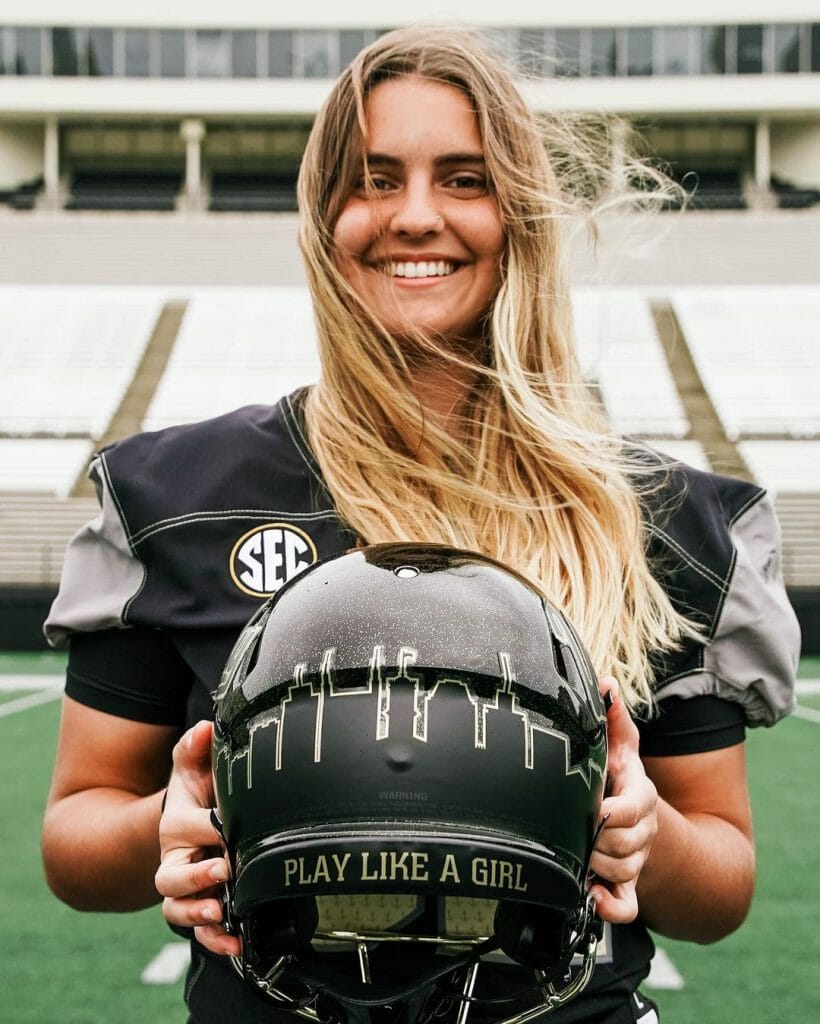 Sarah Fuller isn't just the Vanderbilt placekicker that became the first woman in a Power Five conference to play in an NCAA sanctioned football game this past weekend; she's an ultimate player.
In the summer of 2019, she was at the football field at her local junior high running sprints when some people came out to the field for a pickup ultimate game. They asked if she wanted to play and she said yes. She's kept at it in recent months.
"I consider it really fun conditioning," she told Ultiworld.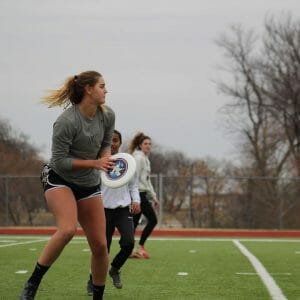 Fuller's historic appearance came in the second half against Missouri on Saturday afternoon, with a squib kick downed at the 35-yard line. Since then, her story has exploded on social media and she has been flooded with text messages, DMs, and posts from celebrities talking about the moment.
"I got the attention of Billie Jean King," she said in a Zoom media session Thursday night. King posted about Fuller on Twitter.
Even with all the media buzz, Fuller is still working hard to get better and maintain her spot on the team. She was set to travel with the Vanderbilt team this weekend to play against Georgia, but the game was postponed due to COVID-19 cases and injuries on the Vanderbilt team.
Fuller has had to do extra conditioning sometimes to stay in shape for Vanderbilt women's soccer, where she has won conference championships as the team's goalkeeper. She's found a fun way to do it in ultimate frisbee.
Fuller said that she loves playing sports and considers ultimate a nice break from her other training.