Thoughts from the USAU Board candidates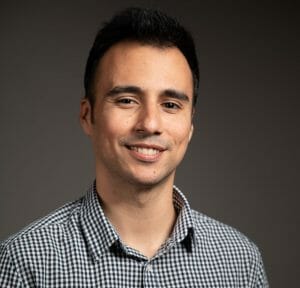 This article was written by Paul Sandoval, one of the candidates for the two at-large positions on the USA Ultimate Board of Directors that are up for election through December 23rd. All seven board candidates have been offered an opportunity to write an essay and appear on a special edition of the Deep Look podcast this week. USAU members can vote in the election through their online account.
Back in September, we were already deep in the pandemic, Sectionals would have been a few weeks earlier had it not been cancelled, and I realized I had not played a single ultimate game since February. I was worried about the fate of the sport and, by extension, the fate of USA Ultimate. The organization faces unique financial and logistical challenges in the near future, and when the request for nominees was made, I thought it my opportunity to give back to the sport. Ultimate has always been a cornerstone of my life, a part of my identity, and I find myself in a position to make meaningful contributions to the largest governing body of the sport.
My concerns lie around affordability, accessibility, data management, and accomplishing USAU's strategic mission in measurable ways. USAU is an organization that functions by bringing value to its members. Finding the balance between USAU's detailed strategic plan of inclusion and equity, while continuing to expand the footprint of the organization, is my primary interest. I want to ensure our members are seeing the "as measured by" indicators that prove we're accomplishing our objectives as an organization and that USAU staff is empowered to move forward in this mission.
Right now, the strategic plan advocates noble goals, but the tactics outlined to achieve said goals are not always measurable. Phrases like "Build a reputation in the sports world as a welcoming and inclusive community" is a "nice-to-have," but how will we know we're driving this tactic forward if we don't have an objective way to measure progress along the way? As a USAU Board member, I'd drive for language that removes ambiguity from our cause and includes specific language we can rally behind to stay on mission.
You can read more about Paul Sandoval's candidacy on USA Ultimate's website.