Thoughts from the USAU Board candidates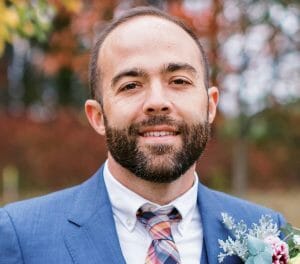 This article was written by Matt Bishop, one of the candidates for the two at-large positions on the USA Ultimate Board of Directors that are up for election through December 23rd. All seven board candidates have been offered an opportunity to write an essay and appear on a special edition of the Deep Look podcast this week. USAU members can vote in the election through their online account.
I have presented myself to the USA Ultimate membership as a board candidate because I want to see a new method of interaction across the nation for our beloved sport. Our country is diverse in so many ways, and we need the eminent governing body to approach problems differently to deliver success. It starts with connecting with local organizations more to better understand the problems they're facing.
The ultimate community as a whole has been forced to navigate a wild and complicated year for holding athletic activities and simply continuing to exist in some places. While USAU has the resources to weather the storm that is the COVID-19 pandemic, many affiliates, clubs, teams, and so on do not. In some ways, the damage has already been done, but we have to look ahead; it still requires us to change our engagement at the local level to ensure there are places to play, organizations to belong to, and means to safely find people to play with.
As the leader of a USA Ultimate affiliate with a relatively small footprint — usually leagues of 8 to 10 teams — the challenges of 2020 could not be more apparent. Memberships that we paid for in January for our players, usually an incredible benefit due to the costs of insurance, have essentially gone unused for the rest of the year. We had our first official small-scale event just a few weeks ago. Our board has met to put an annual plan together for 2021, and it's remarkably conservative. Only because we had a small fund built up did the organization survive before we adjusted to a new way of being. These struggles and operational shifts are incredibly common nationwide, and there are far more small-scale ultimate groups than the ones you often hear about in big cities or on the stage of national-level events.
I have spent the last 15 years on a professional level in the startup and small business world. In those environments, the definition of a job or work can change from one day to the next. Coupled with most of my occupations' business coming from professional services and other small clients and teams, I have seen the variety of experiences and had to do what it takes to make one project succeed regardless of another. I have always believed that it takes some personal touch to get the right answer for that client at that moment in time, and USA Ultimate needs to know its partners — local ultimate organizations — to help them succeed.
I am a believer that 2021 will be an incredible year for ultimate and it starts now by righting the ship. It will be a lot of work but I want to connect with as many groups as possible to help them get back to play when they can and review plans for what works in their locales. We should begin by understanding the differences — often geographical and socioeconomic — to better tailor events and other gatherings to what the community wants and needs to establish itself and grow successfully. I pledge to work with local leaders to identify these unique traits, learn from them, and deliver feedback and strategy back to those communities.
There's an impressive set of candidates for the board elections this year. I hope that you see me as different from the field based on my own experiences and where I have spent my time in the ultimate community. I don't profess to be well-seasoned with national-level ultimate, and I feel that matters because I will bring a fresh perspective to involvement and outreach. I think it's important to question if the current national organization over the years has delivered what you desire. I can give you the positive change you want and get you and your favorite local group running better than ever before, with the support of USA Ultimate behind it. We all grow together via the parts that make us whole.
Please reach out to me on Facebook with any comments or questions, especially if you have ways that you think this local approach to ultimate can be better. I appreciate your vote.
You can read more about Matt Bishop's candidacy on USA Ultimate's website.