Thoughts from the USAU Board candidates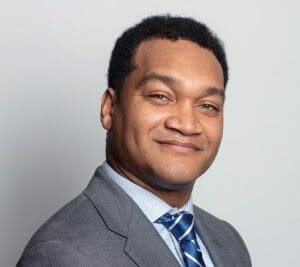 This article was written by Isaiah "Izzy" Bryant, one of the candidates for the two at-large positions on the USA Ultimate Board of Directors that are up for election through December 23rd. All seven board candidates have been offered an opportunity to write an essay and appear on a special edition of the Deep Look podcast this week. USAU members can vote in the election through their online account.
Especially in a year like this where we must remain at home, I understand how valuable time can be, so thank you for choosing to use your time to learn more about me. It certainly has been a difficult year, and with the ongoing pandemic, 2021 will continue to challenge us and our sport. I am running for the board because it is where I believe my time, energy, and resources are best spent. There are two areas that I feel most passionate about when considering my candidacy: 1) youth development in communities of color and 2) creating innovative ways to bring money into our sport.
As part of the Board of Directors, I want to help shape how we engage with local youth organizations and make sure organizers get the support they need. I have spent many hours working with local youth organizations, like the Harlem Boys & Girls Club, New York City Parks Department, and others. I have taught and played ultimate at community fairs in the Bronx, Brooklyn, and Harlem. While these clinics and fairs were an amazing experience for me (and I believe the participants too), I also learned the challenges of introducing the sport of ultimate to these organizations and creating something more sustainable. I appreciate and support USA Ultimate in its outreach efforts. My focus is on reaching these underrepresented communities in meaningful and lasting ways.
Another area I hope to explore as part of the board is innovative and/or alternative ways to build revenue. My years as a youth organizer and local tournament director have shown me how much we rely on volunteers and underpaid work. There is certainly a financial burden that comes with participating in our sport at the highest levels, and I want to specifically shoutout Delrico Johnson, who is helping BIPOC members through his fund. Though I don't have all the answers here yet, my motivation is guided in the idea that while I am thankful for the work volunteers give, the sport needs to transition to compensating more people for their labor.
Regardless of how the election turns out, I am looking forward to working with and supporting USA Ultimate. I am always happy to connect with the ultimate community and chat. Feel free to connect with me on Facebook or Twitter. Thank you for your consideration!
You can read more about Isaiah Bryant's candidacy on USA Ultimate's website.