The readers have voted and chosen their 2020 Play of the Year!
Our Play of the Year 2020 bracket is presented by Friction Gloves; all opinions are those of the author. Want to make highlights of your own? Try Friction Gloves!
It's hard to recall clearly, but we did actually have ultimate in 2020. Most of it occurred in the first few months of the calendar, though there was some isolated play throughout the year. In those early moments, nobody knew we'd be almost entirely without ultimate for a long time and played with the fervor that's made so many great plays over the years.
This year's bracket is different than our traditional annual reader-voted competitions. With so much less ultimate, we're doing one big celebration of the blocks, catches, throws, and whatever other wacky stuff y'all come up with. There will be simply one play to rule them all from 2020.
After four rounds of community voting, our winner has been crowned.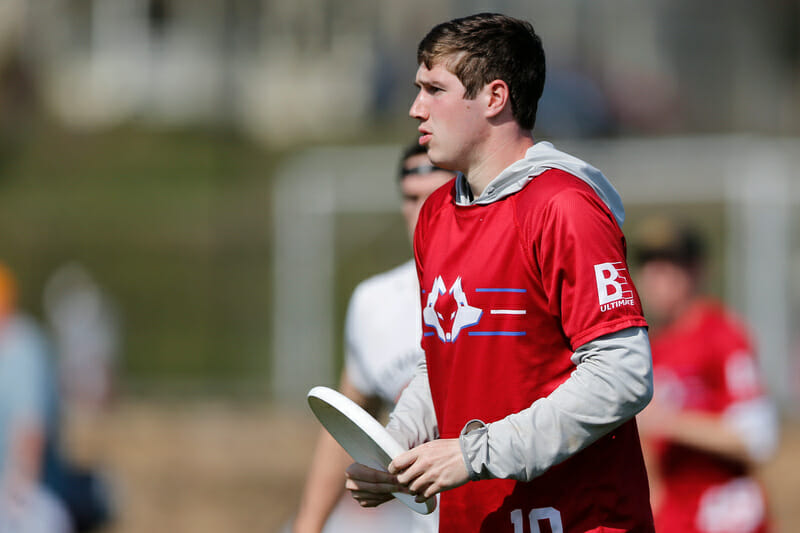 Phillip Sellers
NC State Alpha (USAU D-I College Men's)
When Phillip Sellers woke up on the Saturday morning of March 7, it was unlikely he thought, "I'm going to make the Play of the Year today." During his warm-ups that morning or as he went on the line in the final round of pool play, the words "Play of the Year" probably didn't cross his mind. As he took flight and struck away plastic from a would-be catch, maybe he thought, "That's going on the highlight reel." Maybe his matchup thought, "That won't look good for us on film." But now that play will live forever as the 2020 Play of the Year.
Nobody knew then that would be one of the final times organized competitive ultimate was played on planet Earth in 2020. They can be excused for a lack of recognition. But the voters knew for the duration of this bracket. Phillip Sellers' teammates certainly knew with confidence they had a winner on their hands, or at least they could drum up support with memes.
The fans liked this play enough to make it an early standout. Much like in the game this block took place in, a 10-8 victory, Sellers thrived in close matchups in the bracket, beating his final opponent with a 52-48 percent vote-split, the same scoring as his first-round matchup. But in his quarterfinal and semifinal, Sellers dominated, establishing himself as one of the favorites. And in the end, he delivered, besting an impressive bracket of opponents to be named the 2020 Play of the Year.