Are you using your team's timeouts correctly?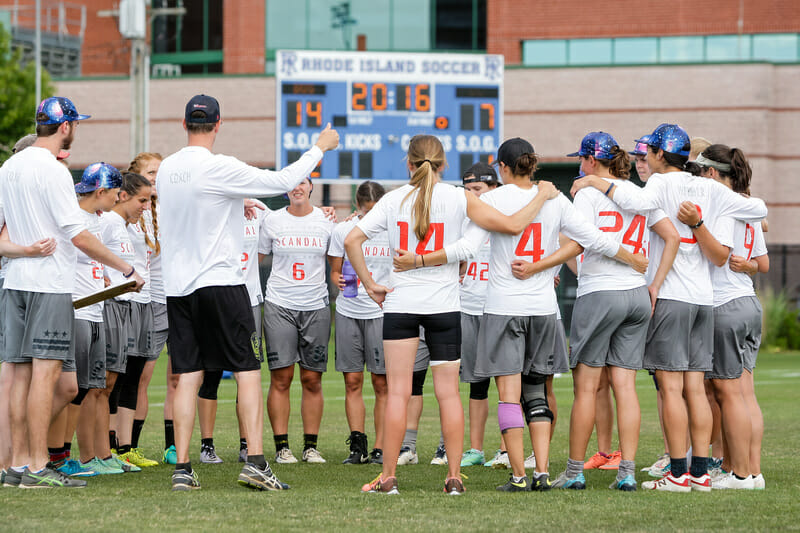 Bring It In is a coaching-focused column by Keith Raynor.
Over the past few years or so, I've discovered more of the game theory around competition. Initially, this was through exploring Magic, a table-top card game that has now extended into the digital and e-sport realms (an accelerated transition with COVID-19 restricting in-person gatherings). Additionally, I began playing more fantasy sports online, particularly Daily Fantasy Sports. Many of the thought-leaders in both of these spaces utilize ideas from game theory, often pioneered and/or championed by older competitive games like chess and poker.
This framework of thinking about competition has bled into how I examine ultimate, and I've been ruminating about a tool coaches have that is often undiscussed: timeouts. These in-game breaks have many different uses, none of which should be to stall until cap (as I argued vociferously with Charlie Eisenhood on Deep Look). But I want to focus specifically on the context of helping you win the specific game you are in.
Ultimate is structured, like nearly all sports,1 as a zero-sum asymmetric game, with ultimate specifically broken up into a bunch of zero-sum mini-games. The victor gets one win and the loser gets one loss, decided by a series of points in which one team scores and the other fails to. Because of that, coaches who prioritize winning need to make judgments based not only on the impact to your team, but also the opposing team. And that brings me to what I'll call Ultimate Timeout Theory.
---
There's some scenarios created by organizational rules that change that, but at their core, I believe this holds true. ↩
Bring It In: Ultimate Timeout Theory is only available to Ultiworld Subscribers
Already have a subscription? Log in
Whether you visit Ultiworld for our reporting, our podcasts, or our video coverage, you can help us continue to provide high quality content with a subscription. By becoming a subscriber, not only do you receive benefits like exclusive articles and full article RSS feeds, you also help fund all of Ultiworld's coverage in general. We appreciate your support!