UK bid fell through; WFDF approached experienced Ohio team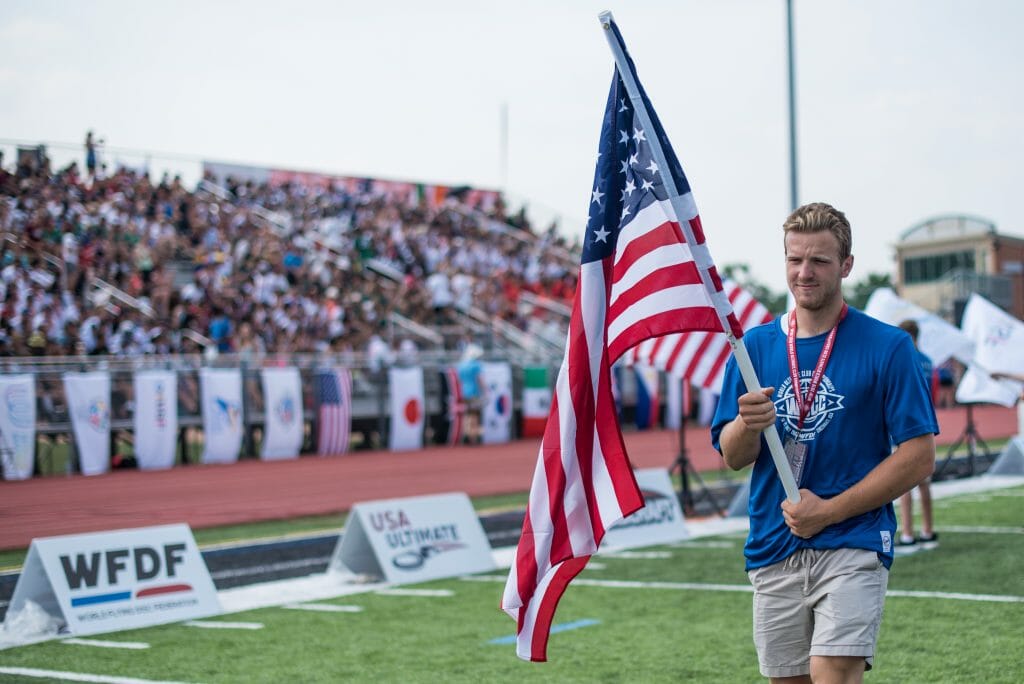 The 2022 World Ultimate Club Championships are set to return to Cincinnati, Ohio, in late July, Ultiworld has learned.
World Flying Disc Federation Vice President Brian Gisel confirmed that the organization is working on final contract details with Dale Wilker and Rodger Oakes, who organized the 2018 edition of WUCC. The tournament's previous appearance in Cincinnati will long be remembered for the semifinals and finals taking place indoors after thunderstorms disrupted the end of the tournament.
WFDF initially planned for the 2022 tournament to be held in the UK following its standard bid awarding process, but complications due to the COVID-19 pandemic — particularly around accommodation and field complex costs and logistics, given high demand from many other sports — pushed the tournament organizers to back out. Given the tight timeframe for preparing for the event next summer, WFDF concluded that reopening the bid process would be too risky. They approached the highly experienced team in Cincinnati — who had bid to host World Masters and World Juniors — to see if they would be open to again hosting WUCC. The tournament has been approved by the Cincinnati Ultimate Players Association as well as the WFDF Board of Directors.
The tournament is set to be held following the 2022 World Games in Birmingham, Alabama, which are set for July 7-17. Three major world ultimate tournaments will be held in the United States next year: Beach Worlds (Huntington Beach, California, in April), World Games, and the World Club Championships (late July).
The World Masters and World Juniors Championships are also on a packed international calendar for 2022. Locations and dates have not yet been announced.