If you're moving somewhere or engaging in any action on the field, it should be for a purpose.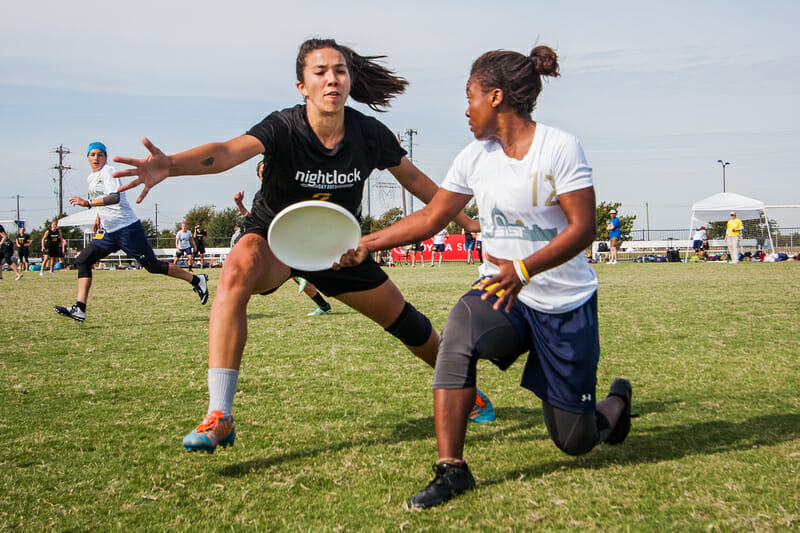 Bring It In is a coaching-focused column by Keith Raynor.
One of my favorite television shows — or pieces of media — ever is "The Wire," a gritty fictional examination of the human infrastructure of inner city Baltimore, mostly through comparing and contrasting the police, drug dealers, and their communities. The show's storytelling is very deliberate. Sometimes that manifests as "slow" — you really need to get through the first six episodes for the show to truly hit its stride, which is a lot to ask in these streaming days — but it is because everything has purpose. To me, it feels like every scene, every line of dialogue, every character adds more to the world and its inhabitants. There's no wasted film.
My appreciation for that economy of use extends to ultimate. Many of my favorite players to watch are those whose every action has intent behind it. Chris Kocher and Lauren Kimura are great examples of this. When Kimura pivots to her backhand side, there's a purpose. When Kocher hard plants twice over three steps to begin a cut, he's not just dancing; there's intent. There are tremendous freewheeling players out there — whose talent, athleticism, and adaptability brings out their best — but I tend to favor the more precise actors.
Bring It In: Playing With Intent is only available to Ultiworld Subscribers
Already have a subscription? Log in
Whether you visit Ultiworld for our reporting, our podcasts, or our video coverage, you can help us continue to provide high quality content with a subscription. By becoming a subscriber, not only do you receive benefits like exclusive articles and full article RSS feeds, you also help fund all of Ultiworld's coverage in general. We appreciate your support!