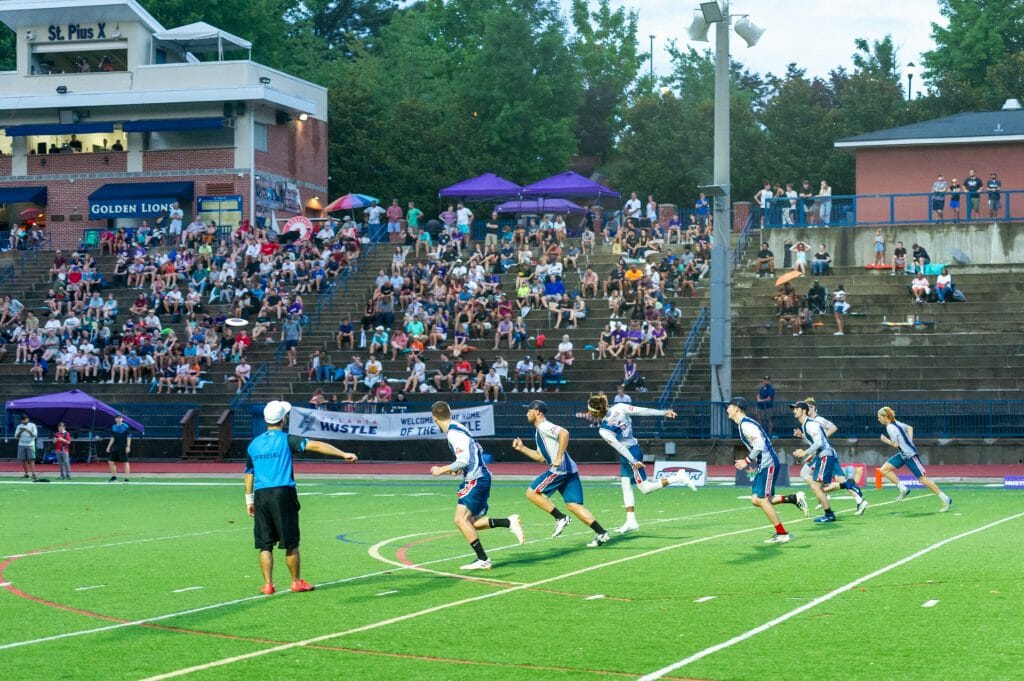 Our coverage of the 2021 AUDL season is presented by VII Apparel Co., who provides premium performance apparel for the active world, featuring their proprietary GreenLine fabric made from 100% recycled plastic bottles.
Week 6 featured massive upsets from Madison, Philadelphia, and Austin (if you call their victory over Dallas an upset at this point), and some expected results in Raleigh and Indianapolis. With their victory over previously undefeated Atlanta, the DC Breeze have cemented themselves as the streak breakers and perhaps elevated themselves into league-favorite status.
Let's run through all the action.
Current League Standings

Winless Weekend for Chicago Creates Central Division Chaos
The Radicals played host to the division-leading Union, looking to improve upon their three-goal loss from last week and launch themselves back into the playoff mix. They succeeded in defending Breese-Stevens with a defensive effort, resulting in a 19-16 scoreline nearly the reverse of their prior matchup.
The story looks like it is the disjointed performance of the Chicago offense. They piled up unforced errors throughout the game at a previously unseen rate.
It was a teamwide issue, with 10 players recording drops and six racking up multiple turnovers. And the drops were bad, but some of the throwaways were equally baffling. Nico Lake tossed a forehand directly to a Madison zone defender to set up the Radicals break to make it 8-8 in the second quarter. Jason Vallee turfed a throw on the goal line in the third. Eli Artemakis just whiffed on a wide open short pass in the fourth, and Vallee failed on an attempt to blade over a double team soon thereafter. Tim Schoch hoisted up a blading huck for a jump ball late that Madison converted to take the 18-15 lead that all but sealed the result.
But don't neglect Madison's characteristic gritty defense. Their six blocks are wholly unremarkable, even pedestrian. But they were able to slow down Chicago frequently enough to coax out their mistakes; the goal line stand that preceded Vallee's third quarter turnover was impressive. And their double teams helped generate pressure and confusion. It should come as no surprise to see Kevin Pettit-Scantling spearheading their attack. He stifled Pawel Janas when put in individual matchup situations. But the zone in general kept Janas from generating momentum, holding him over 100 total yards below his season average and to just two assists.1
It wasn't a gorgeous effort, but Madison encouraged Chicago's mistakes, capitalized at the right times, and mostly slowed the game down to the pace they needed. The Union had the early lead and had plenty of chances to mount a comeback, but they could never build up offensive velocity with the quick strike scores they've used to bully other opponents.
Chicago returned home following its unsuccessful Wisconsin trip and welcomed Minnesota for a rematch of Week 2's 23-18 finish in favor of the Union. This time, the Wind Chill proved to be very rude house guests, doubling the Union's season loss total and overtaking them atop the Central division.
The two sides could not have played more differently from a stylistic standpoint. Chicago opted for a junky zone defense, forcing Minnesota to patiently search for opportunities downfield. Meanwhile, the Wind Chill's defensive approach opened up space downfield, but put additional pressure on the Union's resets. The result was Minnesota attempting exactly 100 more throws in the contest. While many teams subscribe to the mantra of "make the opposing team throw it more to increase the likelihood of turnovers," it was wholly unsuccessful against the Wind Chill. Despite the massive gap in attempts, the Union actually had more turnovers in the contest.
That's not to say Chicago's defense wasn't at all effective. It set up a big day for Drew Swanson. The AUDL's leader in blocks added six more to his season total, coming up just one shy of the franchise record for blocks in a game set in 2013. However, the Union struggled to convert those blocks into goals. Chicago finished 5-of-13 on break opportunities and did not record their first defensive score of the game until the third quarter.
Minnesota on the other hand did not generate many break chances, but cashed in when the opportunities arose. A first-quarter break gave the Wind Chill a 7-5 lead heading to the second.
Despite the return of Josh Klane to the line up, Tony Poletto and Andrew Roy have continued to see the bulk of the offensive touches. The two combined for 150 completions and just three turnovers in the game. Klane was plenty involved in this one as well, but his 44-of-46 throwing display put a large gap between him and Minnesota's other offensive handlers.
It's a formula that seems to be working, as the Wind Chill continued to pile up goals. Back-to-back breaks in the second quarter extend Minnesota's lead to 12-8 at halftime.
Chicago's offense seemed unsure how to best attack the Minnesota defense. Pawel Janas found himself downfield much more than usual. He had 225 receiving yards to go with his 282 yards throwing. Those yards did not translate to much of an impact on the scoreboard though, as Janas was held to a goal and an assist. It was also telling that Nico Lake, not Janas, led the team in completions.
After a very lackluster first half, the Union's defense finally found some momentum. Consecutive breaks cut the Wind Chill's lead to 14-12. However, Chicago surrendered the final two goals of the third quarter to once again trail by four, this time heading into the fourth quarter.
That lapse at the end of the third proved to be costly. Chicago dominated the final quarter of play, posting three breaks and generally looking the strong side. However, they simply ran out of time to complete a comeback. Leading 19-18, Minnesota ran out the clock and scored the final goal to secure a 20-18 win.
For Chicago, this was a disastrous weekend. The Union must regroup fast, just a half game ahead of the Radicals for the division's final playoff spot. Hopes of winning the division are far from erased, but there is a lot of work left to do.
The Wind Chill's win in Chicago was actually their second of the weekend. Minnesota kicked off its undefeated road trip with a runaway victory in the windless comfort of Indianapolis. The Alleycats never led in this game and forced just five incompletions from the Wind Chill, who converted 17 of their 20 offensive possessions into goals.
Each team held comfortably to start the game and the Alleycats actually had the first chance to break on the game's third point when Jake Fella intercepted Tony Poletto's attempt to throw between layers of the Indianapolis zone defense. Alleycats fan's hopes were short lived, however, as Nick Vogt intercepted Chris Ginet's swing pass for a callahan and a 3-1 lead.
Minnesota tacked on a few more breaks and held a lead hovering between three and five goals for most of the game. Midway through the fourth quarter, the Wind Chill pulled off a 4-0 run to stretch their lead to seven, providing the final margin.
Nick Vogt tallied seven goals, an assist, and a block on 16/16 throwing operating downfield. In the backfield, Josh Klane tossed five assists and Andrew Roy continued his remarkable campaign with an 86/86 night and 526 yards throwing. Travis Carpenter paced Indianapolis, going 49/50 throwing, racking up 565 total yards, and scoring three goals and three assists.
Indianapolis plays Madison and Chicago in Week 7, hoping to earn its first non-Detroit win of 2021. Minnesota hosts Detroit before gearing up for a crucial game against Chicago in Week 8.
Two Tough Games Split Texas Weekend Series
The Austin Sol and Dallas Roughnecks met for a rare intrastate doubleheader, playing their scheduled game on Friday night, and again on Saturday in a completion of their canceled Week 1 match. Each team won one game, both by a single goal, and the Texas teams remain adjacent in the division standings at 4-3. The results earned Austin the tiebreaker between the two, and with such small margins between them, their remaining match could be playoff-deciding.
Game one was a bit sloppy as the teams fought a strong headwind. The first quarter included two separate points of over three minute durations. Dallas earned a break on that first long point and used the momentum to fuel an early 3-1 lead. Austin fought back and scored the next two to end the first quarter tied 3-3. Each team was figuring out its wind strategy: Dallas with Brandon Malecek and Gabe Hernandez in the backfield looked to fire deep early in points to play field position. Austin was more willing to move the disc between handlers before opening up for a downfield shot. Each team made heavy use of rolling pulls and sideline traps. Dallas was aggressive in double teaming Austin throwers when they were moving upwind no matter where they were on the field.
Austin scored the single break in the second quarter and thought they would have the halftime edge, working through a nervy endzone set to take a 7-6 lead with 28 seconds left. Dallas looked trapped in their own half as time was running out, but Dillon Larberg put up a massive hammer that was tipped by an Austin defender right into the waiting arms of Ben Lewis, who continued to Noah Chambers for the 7-7 halftime deadlock.
A series of execution errors to start the second half gave Austin a few short fields to break. The Sol scored the first four points of the second half to take a commanding 11-7 lead. After shaky holds each way, Dallas went on a three goal run of their own to close the game to 12-11 on the strength of their aerial prowess snatching up floaty throws. Lewis was again the recipient of an end-of-quarter huck, reading the disc correctly on Chase Cunningham's heave and catching the disc as the pack who jumped too early looked on.
Dallas held to open the fourth and complete their comeback. The game then went back and forth as the teams were tied at 13-13, 14-14, 15-15, and 16-all. Dallas notched a break to take the lead at 16-15 for the first time since the first quarter on a grueling 3.5 minute point, but Austin quickly scored, setting up a showcase final point. The four-minute and forty-second affair featured handblocks, drops, mistimed throws, a greatest attempt, seven turnovers, and only one timeout. Austin scored with just 17 seconds remaining on the clock to take the decisive 17-16 lead.
Each team held on an identical 11 of their 28 offensive possessions, and Austin was able to punch in one more break (6 on 15 chances) than Dallas (5 on 17 chances) to take the game by the slimmest of margins. Each team had at least 26 turnovers and seven players had multiple blocks. Lewis led the game with four goals and a +/- of five, which was matched by Austin's Mick Walter on the strength of his five blocks. Evan Swiatek had a quiet game, scoring three goals, but throwing four turnovers.
—
In the rematch the next day, Dallas got revenge, coming away with a 21-20 victory in overtime. It once again took a bit of time for the Roughnecks offense to get rolling in the wind; Dallas did not score its first point until there was 7:35 remaining in the first quarter. Two minutes later, Dallas worked the length of the field to tie the game at two as each team steeled itself for another grind. Both teams once again amassed at least 25 turnovers, as the completions leader for each team (Eric Brodbeck on Austin and Abe Coffin for Dallas) tied for the game lead with five throwing errors. Each team scored in the final minute of the frame to knot the game at 4-4 after the first.
Three holds each started the second quarter, but the Sol took advantage of three unforced Dallas errors, one of them a drop from Kyle Henke, who played both games with a cast on his left hand, to spur a 4-0 run and take a 12-8 lead. The first half ended with Austin up 13-9 and looking simply more comfortable throwing the disc in windy conditions.
Dallas started to mount its comeback in the third quarter as the D-line began to force turnovers and convert breaks. The Roughnecks might have needed four and three-and-a-half minutes, respectively, to punch in their breaks, but they managed to bring the score within two with just :22 seconds left on the clock. Of course, their quarter wasn't quite over and Vinay Valseraj managed to corral a tipped buzzer beater to bring the Sol lead to 16-13 entering the final frame.
Dallas picked up right where it left off, notching an easy hold and grinding through a three minute defensive possession before punching in the break. A misplaced Austin huck and a Dallas break side cascade of high release backhands ensued; Dallas scored the first three points of the fourth quarter to tie the game at 16-16. The Roughnecks had a chance to break with just over two minutes left, but Malecek's break side backhand sailed low and just out of reach of his receiver. Despite growing pressure from Dallas, both sides held out until the score was tied at 18-18.
Austin worked the disc to the goal line to take a late lead, but needed a timeout to finish the job. On the set play, Matt Bennett created just enough space up line for the goal. Receiving with a final chance to tie the game, Matt Armour took a swing pass and, after a few adjustments for yardage penalties, ripped a deep shot in the direction of Kyle Henke. The disc was short and Austin rookie defender Jake Worthington got his hand on it first, but he didn't catch the block and a bidding Henke reeled in the tipped pass. Larberg intercepted Austin's last second heave, and the two Texas teams – who hadn't finished a game yet this season with more than a point separating them – headed to overtime.
Elliott Moore snuck deep and caught a picture perfect away shot for an Austin hold to start overtime. The Roughnecks, who earlier relied on the deep game, had to move the disc through their handlers with downfield movement slowed by the Austin defense. An overthrown swing pass was given right back when Austin's John Cecil dropped the first pass after the turn. Given another chance, Henke hucked to Armour who continued to Coffin, and Dallas tied the game once more. On the ensuing point, the Sol mistimed a give-and-go, and Dallas finally had a chance to take the lead. The Roughnecks wasted no time; within seconds, Jason Hustad put up an OI flick to Mason Wuensch for the 21-20 advantage. Austin had a tough time working the disc downfield as Dallas's defense clamped down on its marks. With 42 seconds left, Brodbeck put up a speculative backhand to the break side and Jon DeAmicis knocked it down. Dallas could run out the clock, and called a timeout to get the offense on the field to close out the game, which it did to earn Dallas its first win since 2019 over its in state rivals.
Armour was the player of the game for Dallas, tossing four assists, catching five goals, and throwing just a single turnover amidst all of the chaos. Abe Coffin edged him out with five assists, adding two goals and a game-high 543 yards of total offense. Larberg and Cunningham each had three blocks for a Dallas defense that looked energized for the first time all season.
For Austin, Evan Swiatek had two assists and six goals and led the game with 350 yards receiving. The Sol have to be upset to blow such a large lead after taking the first two games against Dallas, but can also be pleased with their effort. It's tough to beat the same team twice in a row, let alone in the span of two days. To improve, Austin needs to take better care of the disc in the red zone – the Sol were just 12/22 scoring there this game.
As if these teams didn't need a break, Dallas heads to Seattle and San Jose in Week 7 while Austin visits Los Angeles and San Diego.
DC Rolls Atlanta to Take First in the Atlantic
The DC Breeze sit by themselves atop a strong Atlantic Division field after a road win in Atlanta. It was a dominant performance on both sides of the disc for DC, and heroes were plenty. Johnny Malks, Joe Merrill, AJ Merriman, and David Bloodgood all had fine nights, but so did half a dozen other DC players.
The Breeze set a standard of excellence for the evening on their second offensive point. Atlanta threw their vaunted zone and DC searched for holes. Atlanta repulsed the attack, but DC persisted, falling back to regroup; minutes fell off the clock. But the Breeze, patient, probing, often stymied, would not give up the disc. After an eternity or so, Malks found Jeff Wodatch on the wing, who hit Merrill easily for the clean hold. The O-line did not remain perfect for the night, or even particularly close to it — too tall a task against the formidable Hustle defense — but they continued to find the right looks time and again to keep Atlanta a step or two behind them.
The intrepid backfield play of Malks and Rowan McDonnell were a potent antidote to the savvy zone. Malks, in particular, was unflappable: it was his arsenal of graceful blades, including a chin-level straight shot in the miniscule gap between two of Atlanta's secondary that absolutely had no business working half so well as it did, that most often hit the gaps to trigger a chain reaction of completions. Against the Hustle's scarcely-less-punishing person sets, Zach Norrbom was all but ungovernable in the reset space. Thanks to their efforts most of DC's holds ended with uncontested goals.2
Atlanta's offense, meanwhile, was mostly a disaster in the first quarter. After a quick force-side hold to open the game the Hustle started to miss. A huck from Davis to Stubbs hung long enough for DC to swarm it with two defenders, Bray tried a low throw to a very tight away cut for another turn, and Elijah Jaime managed to clean up a tipped disc for a lucky score on another misthrown huck. They had some bright moments scattered throughout the game, but by and large they never found any real traction.
The Breeze ran a poach scheme that included standard clogs in the lane to shut down pull plays. In a clever twist, however, they also flashed into the space in front of the stack whenever the Hustle swung to one of the sidelines, making reverse-direction continues largely impossible and potential reset spaces toward the center of the field much, much smaller. The result was that an O-line that had hitherto shown plenty of firepower and poise was reduced to haplessness for much of the evening. The issues manifested most obviously in the Hustle's many reset errors.
"We knew that their handlers were really good players and were helping drive their offense. So we really wanted to shut them down hard and make it difficult for them to get the ball in to their big finishers," said Bloodgood.
Credit goes not only to coach Darryl Stanley's schemes, but also to a fast and hungry D-line. Jeremy Hess and Ben Green picked up the Davis matchup, with Green flying for two huge layout blocks on Atlanta's star cutter in a single point in the second quarter. On another point, Bloodgood locked up Stubbs for five seconds in the reset space before sprawling for a block.
But as hungry as the DC defense looked when they were playing defense, it was nothing compared to the fury they brought after the turn. And that was where Atlanta looked most at sea: the D-line, though ultimately beaten, played well; the offense was dysfunctional, but it had some sublime moments; the O-line players were utterly overmatched, however, when they had to play defense. The Breeze blitzed the end zone like a frenzied pack of wildebeests. Jasper Tom, Rhys Bergeron, and Garrett Braun all joined the scoring party as DC notched 10 breaks, including three straight to open the second quarter. "I'm very proud of those guys for their execution on the turn," said Stanley.
They're all dangerous, but Merriman, in particular, has a nose for the back-breaking throw on a counter. He throws huge, visionary hucks with startling precision. The official stat line says he finished with two assists on the night, but it was almost four: a marvelous crossfield leading blade forehand left Duncan Fitzgerald a yard short, and he probably had a buzzer-beater 80+ yard completion in the bag at the end of the first quarter, were it not for a defensive foul on his receiver.3 He still managed a showpiece toss in transition, directing his receiver from midfield to the back right cone, and arcing an enormous forehand into the spot.
Let this loss not be an indictment of Atlanta's defense, who were stout as ever. Brett Hulsmeyer (three blocks) made his now-customary impact on the game from the deep-deep position, Tanner Robinson was relentless against the DC handling core, and Kelvin Williams executed his role at the tip of the zone to perfection. But for all their good work during DC's possessions, they only managed three breaks. "Our problem mainly was that we couldn't convert, particularly early, and that turned out to bite us. We could have used those breaks later in the game," said Williams.
The win gives DC the inside track on a home playoff game: they are in sole possession of first place, hold the tiebreakers, and have what is most likely the softest schedule down the stretch of any team in the hunt.
Atlanta get another crack at them next weekend on the road, but as the second game of a back-to-back, it will be a tough row to hoe.
New York Bounces Back and Boston's Playoff Hopes Sink as Philly Splits Doubleheader
Any worries about New York slipping following its first loss since 2018 were put to bed quickly. The Empire, back at full strength, dispatched the Phoenix in a comfortable 27-20 win to open Week 6.
It turned out to be a special night for the New York offense. Ben Jagt put on a vintage performance with 10 goals, three assists, and two blocks. He had just one turnover on 30 attempts en route to a staggering +14 rating and 771 yards of total offense. This was the type of performance we have not seen from Jagt so far this year that reminded the league why he was the 2019 MVP. If he can find a way to replicate this performance, it will be hard to keep him out of the conversation for this year's award.
Jagt had plenty of help, as well, from his former college teammate. Ryan Osgar posted seven assists and three goals. Not to be left out, Elliott Chartock had a 98% completion percentage on 57 completions and added five assists of his own.
Individual performances aside, New York did whatever it wanted offensively. It only allowed two breaks in the game and finished 9-for-9 on huck attempts. The Empire got off to a blistering start with nine goals in the first quarter, including five points that lasted less than a minute. Philly hung around in the early stages with New York up 9-7 after one quarter.
The second quarter is where the Empire's defense started to flex its collective muscle. New York opened the quarter with two breaks and added a third a bit later to stretch its lead to 14-9.
Despite New York's dominance, it had no answer for Greg Martin, who scored seven goals in the contest. Martin added four more goals on Saturday in Boston. His 32 goals for the season lead the league and are a new career high for the player from Bloomsburg University.
Even with Martin's continued heroics, Philly failed to make any progress in the third quarter. In fact, the Empire outscored the Phoenix 7-4 in the third quarter, putting the game out of reach. Philadelphia clawed one back in the fourth quarter, but looked well and truly beaten by a much more talented New York side.
In a stunning turnaround from their Friday night beatdown, the Phoenix rallied late to knock off the Glory 23-22 in Boston.
Philadelphia got off to a dream start with a pair of breaks and opened a 5-2 lead in the first quarter. A few over-eager throws from Ben Sadok set up the Phoenix with many early break chances. He and Henry Babcock were unable to maintain the high-usage efficiency we had seen from them earlier in the season as they combined for eight turnovers. The Glory as a team were routinely missing on easy throws and Philly was happy to cash in on their mistakes.
Still, Boston showed real grit. The Glory took a timeout and clawed its way back to 5-4. They even had a chance to tie the game at 5-5, but the Phoenix earned the disc back and punched in a final score to lead 6-4 after one quarter.
Boston finally seemed to find its footing as it chipped away and knotted the score at 7-7. A huge bid from Gabe Haflin, who finished with three blocks, sparked the mini run to erase the deficit. Some patient offense paid off as the Glory simply swung their way into the end zone on a few occasions, building momentum whichever direction they were attacking. Boston looked to Topher Davis early and often as he led the team with five goals in a potential breakout performance.
Philly answered quickly though, restoring its two-goal lead at 10-8. Boston did its best to take Sean Mott out of the picture. The 2019 All-Star finished with a single goal and two turnovers. It was Mike Arcata, Alex Thorne, and Greg Martin who stepped up for the Phoenix offense. A single goal separated these two sides at halftime.
Out of the half, Boston looked to assert its dominance. The Glory scored three straight to take a 14-12 lead. While Boston struggled with execution errors early, it was now Philadelphia who could not complete easy passes or find resets. On the second day of a back-to-back, it seemed like the Phoenix were doomed for a second-half let down, much like they had in Atlanta the week before.
Instead, Philadelphia stayed the course. It wasn't always pretty, with a few uncontested drops and throwaways, but Phoenix's O-line defense was fantastic. As a team, Philly did an excellent job of pressuring Boston's resets, which led to a significant number of high-stall turnovers. As the third quarter came to an end, the Phoenix trailed by just one as they thwarted the Glory's last offensive possession.
Philly held to open the fourth quarter and tie the game at 18-18. A monster point from Eric Witmer reinstated the Phoenix's lead. Witmer came up with a crucial layout block and then scored the go-ahead goal out of a timeout. Both teams traded until 22-21, when Philadelphia punched in the decisive break with under a minute remaining. Boston scored quickly on its offensive point, but Philly ran out the clock to secure its third win of the season.
For Boston, this was a major, potentially fatal, blow to their playoff chances. At 2-4, the Glory would need an incredible second half of the season, complete with upsets of the Empire, at least once, and the Flyers. On the other hand, Philadelphia suddenly puts themselves back in the postseason conversation. The Phoenix are still a long shot, but sit 1.5 games back of the Flyers for the final spot.
Raleigh Cruises Past Tampa Again
Another week, another double-digit win for the Flyers. Their 0-2 start feels like a lifetime ago as Raleigh improves to 4-2 on the season following a 31-19 drubbing of Tampa Bay.
After a fairly even first quarter, the Flyers converted an early break for an 8-6, Raleigh came out swinging to start the second. Five straight breaks by the D-line essentially put the game to bed. David Richardson put in another fantastic performance, registering three more blocks to bring his season total to 11.
Tampa Bay struggled to show any signs of a comeback. The Cannons finished just 2-of-6 on break chances. Even without Matt Gouchoe-Hanas, the Flyers' offense was humming. Anders Juengst stepped into a much larger role in MGH's place and excelled. He finished with six goals and an assist without a single turnover on 21 throws. Juengst was only matched by Henry Fisher, who also posted a +7 rating.
The third quarter opened with little change to the narrative. Raleigh punched in a few more breaks to extend the score to 21-10. Tampa finally seemed to find some rhythm, posting both of its breaks as part of a 3-0 run, but it was too little, too late. The Flyers scored six of the next eight points to solidify their 12-point advantage, which would be the difference in the final scoreline.
For the Cannons, it was another week of the offense needing to be perfect while the defense struggled to gain momentum. Matt Bode put together an impressive game against his former team with four goals and a pair of blocks. Bobby Ley also looked much sharper. He still had five turnovers, but he finished with eight assists and a block in one of his best individual performances of the season.
Raleigh now sits just half a game behind the Hustle and Empire and one game behind DC. At the halfway point, the Flyers are in good shape to reach the postseason. There is still plenty left to play for though with so much uncertainty regarding playoff seeding.
Meanwhile, Tampa Bay lost its seventh game of the year. If not for the Mechanix, the Cannons would rank last in the league in offensive and defensive efficiency. There is no doubt the team has top-end talent, but the depth simply is not there to contend with the top teams in the division.
Power Rankings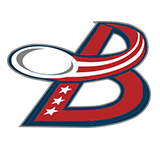 1. DC Breeze
With convincing wins over New York, Boston, and Raleigh already complete, Week 6's victory over Atlanta just cements the Breeze as Atlantic division favorites. While they haven't needed it yet, imagine how good this team will be if Rowan McDonnell, who's had a quiet campaign, returns to MVP form.

2. New York Empire
A shorthanded loss to DC probably won't bother the title favorites in New York. The Empire rebounded from their only loss this season with a decisive victory over Philadelphia. Ben Jagt had a signature game scoring 10 goals for a team that seems to be just scratching the surface of its potential.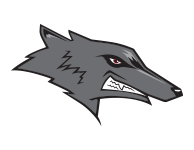 3. San Diego Growlers
Sitting idle for two weeks, the Growlers are gearing up for their first ever meeting with the Austin Sol. Thanks to Austin's two victories over Dallas, San Diego is two games up in the West standings and are in control of their own fortunes in the quest to host a playoff game.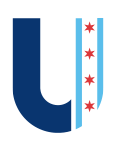 4. Chicago Union
For a team that looked like it might go undefeated, losing two games this weekend certainly hurts. However, Chicago is still the favorite to represent the Central Division at Championship Weekend. At full strength – which the team was not in Week 6 – the Union should be able to hang with the best teams in the league.

5. Atlanta Hustle
The Hustle's streaky offense was slowed mightily by the Breeze defense as Atlanta took its first loss of the year, but Atlanta is still a near lock for the playoffs on the strength of its zone defense. Three of the Hustle's last four games are against Pittsburgh and Tampa Bay, so even if the team drops a game to New York or Raleigh along the way, it should have enough gas left in the tank to finish the season strong.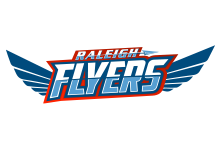 6. Raleigh Flyers
The Flyers left little doubt who was the better team between them and Tampa Bay each of the past two weeks, and now find themselves in playoff position after a rocky start to the season. They'll need all the wins they can get in this soft middle portion of the schedule (next three games are Pittsburgh twice and Boston) before a brutal final slate (@New York, vs Atlanta, @ DC).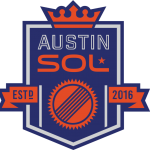 7. Austin Sol
The Sol might have lost to the Roughnecks this week, but still hold a 2-1 season series advantage. Austin leads the league in blocks per game and has won all of its home games. A SoCal road trip looms (Austin lost both games of it's northwest road trip two weeks ago); losing both games might torpedo the Sol's playoff chances if Dallas is able to sneak in a road win in their double header this weekend.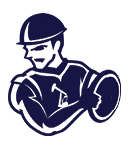 8. Dallas Roughnecks
The Roughnecks finally figured out how to beat Austin (there's a sentence I never thought I'd type) and know that from here on out, every game is a playoff game. If both teams hold out, the Week 12 game between Dallas and Austin could decide who advances past the regular season. With some of its talented players missing games – Jay Froude and Kaplan Maurer were playing at Pro-Elite Challenge this week – the Roughnecks have yet to find the consistency needed to be considered a title favorite, but they have the rest of the season to figure that out, should the wins start piling up.

9. Minnesota Wind Chill
The Wind Chill capped their game of the season in Week 6, taking down the Union in Chicago to earn outright ownership of first place in the Central Division at the midpoint in the regular season. Minnesota has made a habit of plastering the other teams in their division, but has one more game left against Chicago that could decide who will host the Central division playoff game.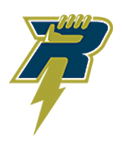 10. Madison Radicals
The Radicals unique home field advantage came through, as the team took advantage of a short-handed Union roster to beat Chicago for the first time this season. Madison's offense was buoyed by the return from injury of Kevin Brown, who may be the push the Radicals need to edge their way into the playoff picture.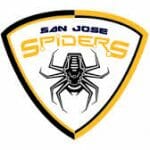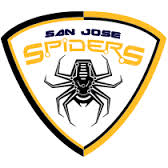 11. San Jose Spiders
Sitting idle this week, the Spiders will have fresh legs for Dallas's visit in Week 7. The standings seem to find a big change every week in the West division, so no matter how low they appear, San Jose could find itself back in the playoff picture in just a moment's notice.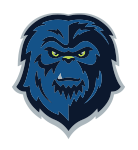 12. Seattle Cascades
The Cascades did not look like their best selves while dropping a pair of games in their Week 5 Texas road trip. A return home should be welcome, but the Roughnecks are coming to town. These two teams have just a brief history against one another, but it isn't exactly friendly. With four losses already, Seattle is firmly on the outside of the playoff picture looking in.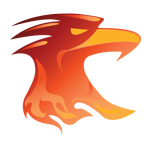 13. Philadelphia Phoenix
The Phoenix did well to stay focused on the second game of their back-to-back and beat Boston convincingly on the road to stop a four game skid. While a few wins might get Philadelphia back in the playoff picture, their remaining schedule all sits in the top four spots of these power rankings except Boston. No matter how well they play, it will be tough to sneak into the playoffs from their position.

14. Boston Glory
What is wrong with Boston? The Glory looked like a strong team on paper, but have only beaten Tampa Bay and Pittsburgh and dropped a winnable game against Philadelphia at home. With two more games against New York still to come, it is hard to imagine the Glory stringing together enough wins to leapfrog Philly or Raleigh to make the playoffs. Getting important offensive players back like Tannor Johnson and Orion Cable would help a lot.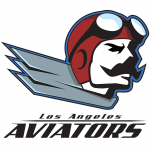 15. Los Angeles Aviators
After two weeks off, Los Angeles faces a season defining test against an Austin team it should have defeated in Week 2. A loss to the Sol at home would extinguish their playoff chances and put a damper on this season that has seen a lot of growth from young, up-and-coming players.

16. Pittsburgh Thunderbirds
The Thunderbirds snatched their first win of the season in Week 5, staving off a potentially winless season. Jon Mast's return stabilized the Pittsburgh offense, and the team has the potential to play spoiler and wreck some other Atlantic team's playoff hopes.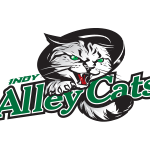 17. Indianapolis Alleycats
The AlleyCats have beaten Detroit twice and lost to the other teams in their division by at least four goals a combined five times. Four of their remaining five games are on the road, and it is looking like their 2019 division title will be their only one for a while.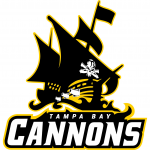 18. Tampa Bay Cannons
The Cannons are averaging an eight goal loss right now and have only beaten Pittsburgh. While the team is fun to watch, it leads the league in turnovers by 55 (222-167 over Detroit)! Coupled with the league's lowest completion percentage, the Cannons need to hit a few more of their shots to be taken seriously.

19. Detroit Mechanix
What's left to say? The most interesting thing about this team is that we recently found out Owner Brent Steepe is a competitive laser tag player. The Mechanix give up a league worst 30 goals per game (next closest is Tampa Bay at 24) and are only scoring 15. Until they can stay within half of their opponent's score, I won't be picking them to break through for a victory. If you attend a game though, don't forget to give your email in case they manage to break their years long losing streak.
AUDL Survivor Pool Update
Only 14 left! Congrats to those still in the pool. Both of the hosts of Stall Seven are now out as Alex got burned by Boston. Popular picks New York and Raleigh delivered for those who remain. The second half of the season is guaranteed to get tricky as the list of potential teams to pick from dwindles.
Deep Look/Stall Seven Picks Contest
Stall Seven: 2/3 on the week, 7/18 for the season
Deep Look: 1/3 on the week, 10/18 for the season
For the second time this season, Stall Seven won the week, thanks to a clutch win by the Austin Sol. Each pod correctly predicted the Breeze win and backed Chicago to beat Madison, though the Union lost.
This week's games:
Austin (-1.5) @ Los Angeles
Detroit @ Minnesota (-11.5)
NY (-4.5) @ Boston
---
Janas averaged five assists per game coming into this one. ↩

The J&J Company — Joes Merrill and Richards — got lots of work, but they didn't need to do any roofing this weekend. ↩

Which, somehow, the referees neglected to call. ↩