Does EDGE predict wins?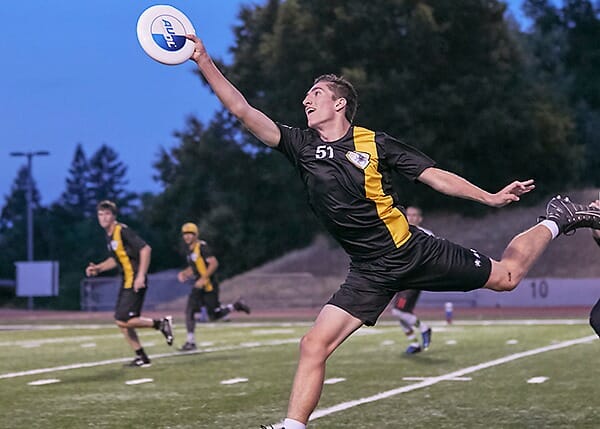 Let's dig right into the junk food of star performances for Week 11 and the season first, and then, having digested that, I'll offer a bit of more balanced nutrition in terms of our statistical intake.
Keenan Laurence has been dynamic for San Jose all year (and is essentially tied with Jordan Kerr for the team lead in EDGE_100). He had his best statistical game this past weekend with 512 yards, 9 scores, a block, and 0 turns against Seattle for a league-leading 5.37 EDGE and 32.3 EDGE_100.
The D-line Recognition Award very deservingly goes to Toronto's Phil Turner. For one, he had the highest EDGE score among all players who played majority D-line, in his game against Ottawa in which he added three scores and 116 yards to his four blocks. Two, he recorded the highest EDGE-B score of the weekend in that game. And third, the second highest EDGE-B score of the weekend was also his, in Toronto's game against Montreal. He now has 11 blocks in four games.
We're a stickler for the "majority D-line" criteria for the D-line Recognition Award; otherwise, James Pollard, with his equal split of lines, would have received the honor.
It was another big week among the New York elite, with Ryan Osgar, Jack Williams, Ben Jagt, and Elliott Chartock posting the 4th, 5th, 7th, and 14th highest EDGE scores, respectively, and with each one almost as efficient as the other; all four had EDGE_100 scores for their respective high games above 20. John Lithio also had two very good games on the weekend and remains among the top 20 in the league for season-long EDGE_100 (along with Osgar, Jagt, and Chartock).
Better Box Score Metrics: EDGE Stats for AUDL Week 11 is only available to Ultiworld Subscribers
Already have a subscription? Log in
Whether you visit Ultiworld for our reporting, our podcasts, or our video coverage, you can help us continue to provide high quality content with a subscription. By becoming a subscriber, not only do you receive benefits like exclusive articles and full article RSS feeds, you also help fund all of Ultiworld's coverage in general. We appreciate your support!