Are young players too apologetic and how does gender play a role in that?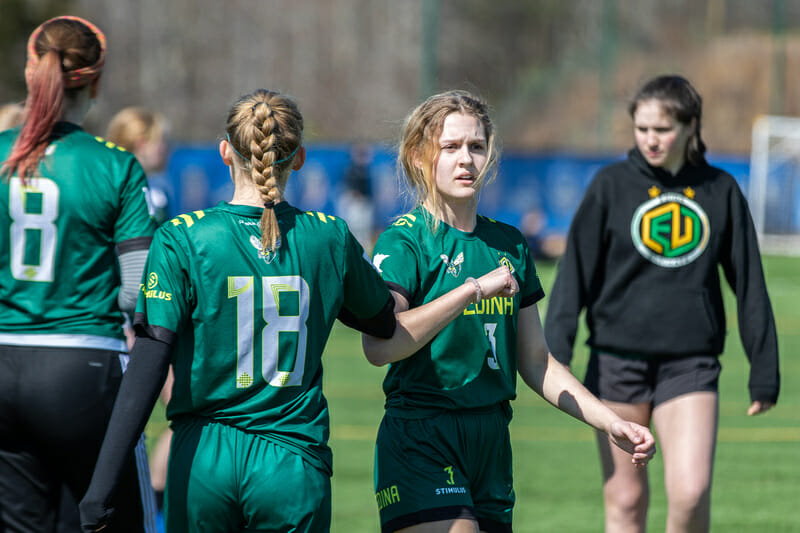 Bring It In is a coaching-focused column by Keith Raynor.
"I'm sorry" is an important and valuable phrase. It has perhaps become more prominent in the current cultural space, where accountability is almost a buzzword. It is vital in any extended and meaningful relationship. But not every use case is high stakes. I say it when I accidentally get in a stranger's way at the grocery store- – not exactly a powerfully emotional, resonant moment in a relationship.
But I've long felt as a coach, particularly coaching players in the women's division, that it is a phrase I've heard abused. Apologies shouldn't outnumber the players at practice, the discs in the disc bag, the number of throws at a practice, but sometimes (at least it feels) like they do. Either we are practicing unacceptably badly or we are over-apologizing.
Bring It In: So Sorry is only available to Ultiworld Subscribers
Already have a subscription? Log in
Whether you visit Ultiworld for our reporting, our podcasts, or our video coverage, you can help us continue to provide high quality content with a subscription. By becoming a subscriber, not only do you receive benefits like exclusive articles and full article RSS feeds, you also help fund all of Ultiworld's coverage in general. We appreciate your support!