How can we help our players push themselves to be better?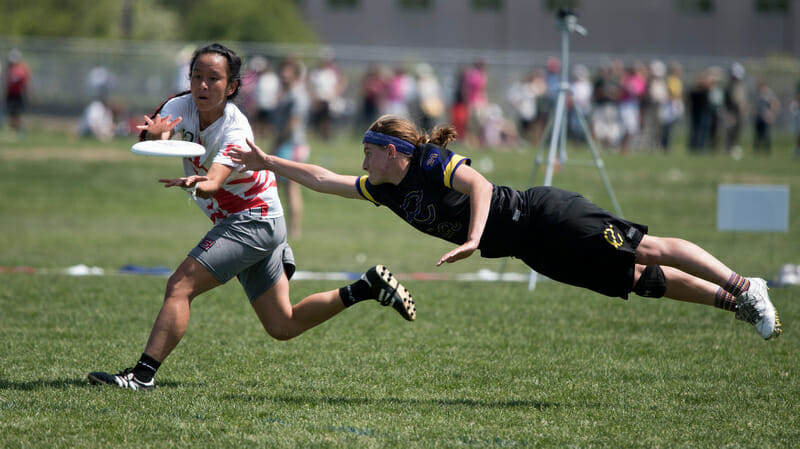 Bring It In is a coaching-focused column by Keith Raynor.
There are idioms in ultimate coaching that have spread widely across the States. Some have even become popular enough to have the pendulum swing the other way,1 as their overuse leads to additional dissection, correction, or just plain eye rolls. A few are unique to ultimate — some as ancient as yelling "it's coming back!" when the pull is clearly 40 yards out of bounds — and still others lifted right out of the mouths of experts from more established sports or cultures of development, such as those of the corporate or health and wellness worlds.
One I've heard more frequently in ultimate over the past five years: "get comfortable being uncomfortable." A Google search of this phrase yields 143 million results, dwarfing the 88 thousand from "control the uncontrollables," so this phrase is orders of magnitude bigger than ultimate. It has TED Talks and Forbes articles and is used as much in offices as in huddles.
But sometimes a thing is popular because it is good. So while I doubt the phrase is novel to you, let's talk about what it means, and then what it actually looks like for your team.
---
I'm looking at you, "control the controllables." ↩
Bring It In: Comfortable Discomfort is only available to Ultiworld Subscribers
Already have a subscription? Log in
Whether you visit Ultiworld for our reporting, our podcasts, or our video coverage, you can help us continue to provide high quality content with a subscription. By becoming a subscriber, not only do you receive benefits like exclusive articles and full article RSS feeds, you also help fund all of Ultiworld's coverage in general. We appreciate your support!