A conversation with players from the Con10ent Tour's Bay Area stop.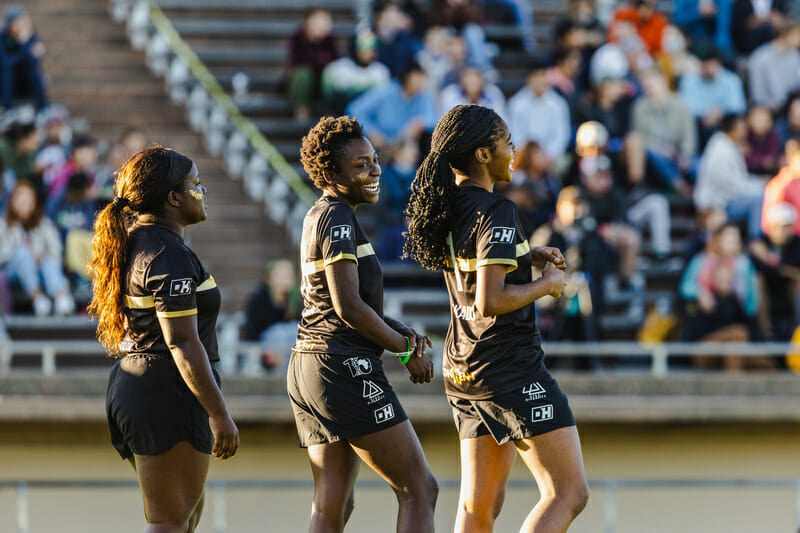 As one of the major highlights of an otherwise abridged year of ultimate, the all-Black ultimate showcase Con10ent Tour made three stops across the country in 2021. The second stop on October 9th brought the tour to the Bay Area.
Just as was the case in Philadelphia, Katiana Hutchinson was on hand to compete on the field as well as document the event through audio and visual diaries. In the weeks following, she connected with players who participated in this showcase event to discuss their experience, how they found their way to the sport, and what the Con10ent Tour meant to them.
Con10ent Tour Podcast: Bay Area Stop
You can watch footage from the San Francisco game — as well as the other stops on the Tour — on Disc/Diversity's Youtube channel, along with player interviews. And if you haven't already, be sure to check out the recap of the full 2021 Tour and looking ahead to Disc/Diversity's programming for 2022.