The unofficial college season is in full swing!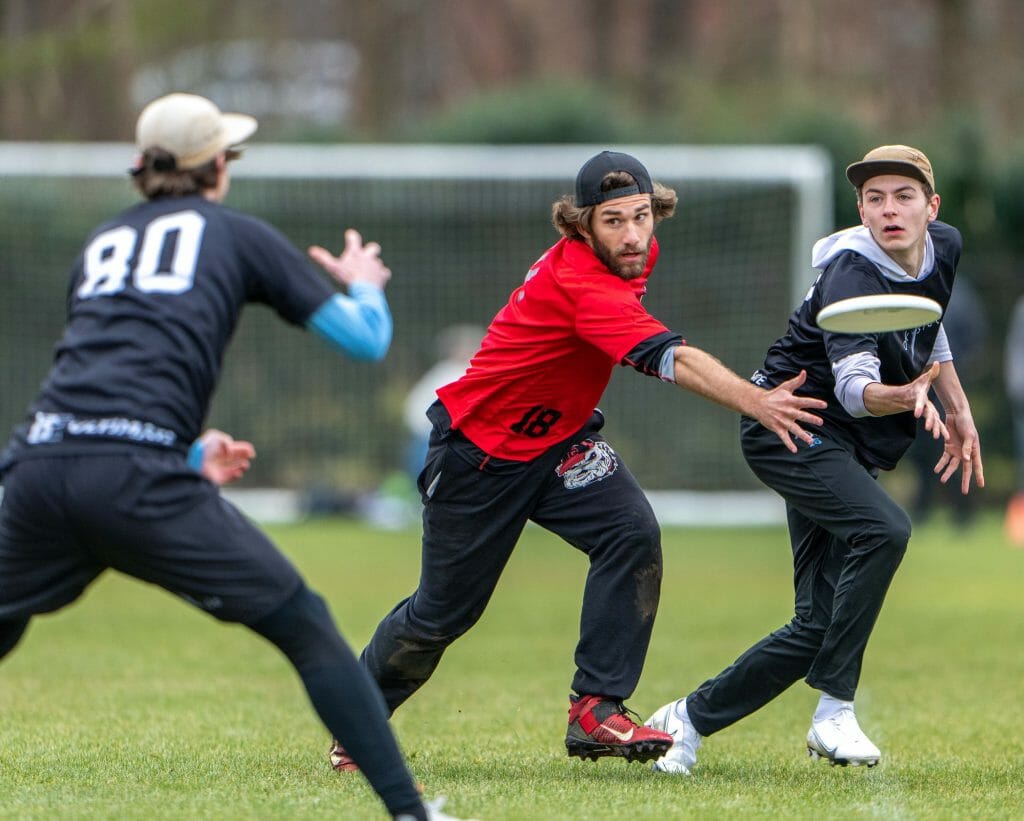 Opening Pull is Ultiworld's weekly wrap-up of the previous week in ultimate, available both here on the site and as an email newsletter. We've gathered the news you need to know and highlights you need to see. Check back weekly or subscribe now to receive Opening Pull in your inbox along with a rundown of the previous week's content on Ultiworld.
UNC Sweeps Queen City Tune Up
The University of North Carolina, 2021 College champions in both the men's and women's divisions, both claimed Queen City Tune Up titles in Rock Hill, SC, over the weekend.
In a rematch of the 2021 men's national final, #1 UNC Darkside topped #2 Georgia Jojah 13-11. Jason Manning scored four goals for UNC to pace them for the win. Georgia's Hayden Austin-Knab, the 2021 Player of the Year, helped drive a late comeback, but UGA couldn't quite draw level.
The other two semifinalists – Vermont and #7 Michigan – both impressed. Vermont was unranked heading into the weekend but will be flying up the charts.
In the women's division, #1 UNC topped a surging #10 Vermont team 12-8 in the final. UNC's Ella Juengst (2021 2nd Team All-American) and Vermont's Kennedy McCarthy (2019 Club Breakout Player of the Year) were key players for their respective teams. UNC got three breaks in a row to take half, and Vermont was never able to dig out of the hole.
The third place finisher, #14 Tufts, had a great weekend, losing only to UNC (11-8, the closest game for Pleiades) and dominating Pittsburgh and Virginia. #7 BYU, playing on Saturday, went 3-1 with wins over #25 Ohio and Michigan and a loss to UNC.
San Jose Spiders Permanently Moving to Oakland
The AUDL's San Jose Spiders are now the Oakland Spiders.
After playing their 2021 games in Oakland, the Spiders are relocating permanently to the East Bay after representing San Jose since 2014.
A former AUDL franchise, the San Francisco FlameThrowers, played games in Oakland. The location is much closer to Bay Area ultimate players and more easily accessible by public transit than San Jose.
Oregon Onyx Announces 2022 Roster
The WUL's newest team, the Oregon Onyx, dropped its roster on Twitter:
Coming Up
The Presidents' Day Invite brings together many of the top west coast college teams for a three day tournament over the long weekend! Stay tuned for coverage and video from Ultiworld.
USA Ultimate is expected to announce the 2021 Callahan Award winners this week.
Ultiworld will be announcing the finalists for the 2021 Donovan Award, recognizing the top players in college's Division III.