Never tell me the odds.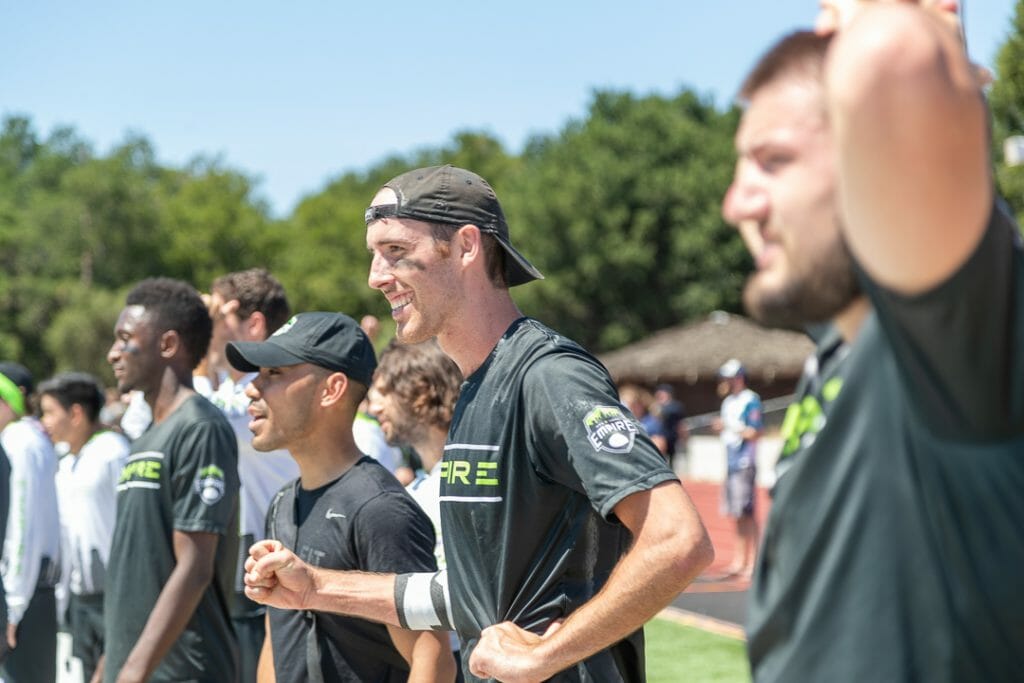 You can email me anytime at [email protected] with questions, comments, ideas — whatever you've got.
Mailbag time!
Q: I was listening to a recent Deep Look podcast where you mentioned wind rules. Although I think the only true way to make this work and keep the same type of end-of-game format is to wait until we are playing in big stadiums with domes, I do have another idea.
I'm honestly not that big of a football fan, and watch more NFL than College, but I did watch the Alabama-Auburn game a couple months ago. It went to 4OT and, similarly, there was the 7OT thriller in a Penn State game last year as well. So here's my thought: if a game is on serve (especially a very windy game) at soft cap, we end the game as normal with a hard cap but you must win with a break. This means either you have to win by two or break on what would typically be "universe point." If neither happens, then the game goes to overtime.
In college football, they basically simplify the game down taking out kickoffs and punts. I would suggest each team gets one possession starting at half field. This could be up or down wind, although I think downwind might work best. The point is to not turn the disc over, so any team that has been staying in a game by "punting and playing defense" would be punished here and forced to actually take care of the disc. If neither or both teams score, then do this again (although maybe going the opposite way up/downwind). If it is still tied, then go again starting at the brick mark closest to the end zone you are attacking, repeat if tied (maybe going the opposite way again). Then move to the goal line repeating again going the other way if necessary.
I do think this would be more satisfying than ending a game on serve, even in a game like the men's final at the Club Championships, although in that case maybe that should only occur once it is tied 15-15. Also you could potentially start this process after soft cap instead, as it could get long, but I don't think it would as taking out the pulling and only playing a point until the first turnover would speed up play a lot.
Thoughts?
Mailbag: New Overtime Rules, NY Empire = NY Yankees? is only available to Ultiworld Subscribers
Already have a subscription? Log in
Whether you visit Ultiworld for our reporting, our podcasts, or our video coverage, you can help us continue to provide high quality content with a subscription. By becoming a subscriber, not only do you receive benefits like exclusive articles and full article RSS feeds, you also help fund all of Ultiworld's coverage in general. We appreciate your support!