After two long years, the Western Ultimate League is finally set to kick off their inaugural season this weekend in Arizona. The season will run from March to May and will feature seven teams – six of the original franchises (though Seattle has changed its name from Cascades to Tempest) and a new addition, the Oregon Onyx, who joined the league in December 2021.
During several weekends throughout the season, select cities will host multiple teams for four game slates: Phoenix on March 11-13 to kick off the season, San Diego on April 15-17, and Utah on April 22-24. While this does mean that some teams have very few home games – Los Angeles has only one – generally this format reduces travel for teams and allows everyone to play six games in eight weeks. Decisions about game locations and dates were made based on teams needs, access to local venues, and cost variations for each team's travel.
The season will conclude with four teams — determined first by win/loss records and then season-long point differential — facing off at the Championship Weekend, the location of which is being determined and will be announced soon.
Reflecting on the 2021 Winter Cup
While this is the first time the WUL teams will take the field for a full season, fans did get to watch many of the teams during the Winter Cup (Day One Recap | Day Two Recap) in December1. WUL President Manisha 'Slap' Daryani said there were multiple reasons they opted to host the December event: "To generate buzz, to be a springboard – to not only get our teams excited, but also our respective fan bases excited. In many ways it was an experiment, and I think an incredibly successful one."
So what did they learn from their experiment? First, the importance of putting out a good product for ultimate and non-ultimate fans alike. "Quality broadcasting goes a long way," said Daryani. "It was a huge lesson for us on making sure we're investing correctly in that capacity, because it's not enough to be like 'these athletes are amazing' – we need to show it to people." Two plays from the Winter Cup were highlighted by SportsCenter: Kody Lippincott's huge layout score was on the Top 10 Plays and Kristen Pojunis' layout got onto their Snapchat. It was a thrill for the whole league to get that kind of exposure.
The WUL also got the chance to explore a unique ruleset ahead of committing to it for a whole season. "It was also a really good opportunity to test the rule set, which is obviously different from any ruleset that exists right now," said Daryani. "It was incredible to get such positive feedback on the rules as well, because we had written these rules and we have no place to beta test them really, and so in so many ways Winter Cup was the beta test for the ruleset."
Finally, teams got a sense of how an organized league really works from a logistics perspective. "We showed all the teams what it meant to run an event," she said. "It really started to give the guide of what you need to do to run a successful event. The player experience is important but the fan experience is equally important."
The lessons learned from Winter Cup factored into many decisions about the 2022 season — the league is again working with Ultiworld to broadcast select games, they are continuing the use of the fan-friendly rules (with a few tweaks), and they are using a "mini-tournament" format on some weekends.
Stories to Watch
Utah Wild Aim to Prove They are the Real Deal
It's no secret that the Utah ultimate scene has been burgeoning, but it has yet to generate the elite level success of ultimate's primary, and even secondary, hubs. The college and club programs that represent the community have been improving but have had limited national success, Brigham Young's situation notwithstanding. That leads to less familiarity with their players and systems from the wider fanbase. When stacked up next to the well known names from San Francisco and Seattle, it's easy to write off Utah.
So when the Utah Wild showed up to the Winter Cup, went 2-0, including an opening win over the high-powered Falcons, they became the story of the weekend. Paige Kercher, Makk Kestin, Kendra Miller, and Megan Maxfield all gained some notoriety, but it was the team that really turned heads. While the Wild won the event in part thanks to the Fan Fantasy Contest (shout out Jenni L.), beating both San Francisco and Seattle put a real shine on their event.
Yet, what are expectations this season? After neither of the hosts on Deep Look picked Utah to reach championship weekend, the Wild's Cori Bigham decried the consistent underestimation of the Cup winners, in an effort to hype up her team and fanbase. This season is a chance for the Wild to leave no doubts. They'll have to do it without Kestin, who led the team in assists at the Winter Cup with seven, providing critical field-stretching to activate Bigham. Carolyn Vlach and BYU star Sailor Ong could help fill Kestin's shoes, while Jen Cogburn, Gabby Aufderheide, and the electrifying Kyra Khoroujnikova should bolster their defensive attack.
Tempest Turnaround
The history of success in Seattle is one of the division's best, and the Tempest had the most reps of any team going into the Winter Cup. That led to high expectations, but the 0-2 performance left quite a bit to be desired. But redemption is there for the taking!
There's plenty of reasons for optimism for Seattle to put forth a stronger effort this season. Qxhna Titcomb, Cheryl Hsu, and Steph Lim  provide a strong core of throwers, but they won't have a problem making room for Paige Linn2 and Julia Snyder. That group now has a juicy set of new targets: Linnea Soo, Abbie Abramovich, Alexa Kirkland, Margo Urheim, and Jamie Eriksson give a lot of fresh firepower. Hana Kawai can provide needed connectivity. While every team's roster looks improved as they've expanded, perhaps no team brought in more reinforcements than Seattle.
Schedule Imbalance Impacts
Let's look at how the schedule sets up:
| | Home | Road | Neutral |
| --- | --- | --- | --- |
| Arizona | 3 | 2 | 1 |
| Los Angeles | 1 | 4 | 1 |
| Oregon | 3 | 2 | 1 |
| San Diego | 3 | 2 | 1 |
| San Francisco | 2 | 3 | 1 |
| Seattle | 3 | 3 | 0 |
| Utah | 3 | 2 | 1 |
Making a perfect schedule is not a priority, but it could still impact the outcomes. Los Angeles is obviously in the toughest spot, with just a single home game, and even only one neutral site game, meaning they are playing in the opponents' confines four times. San Francisco is the other club with more road games than home games.
Is it an advantage or disadvantage to play multiple games in a weekend? On the one hand, that taxes your team's endurance and magnifies the impact of any injury or absence. On the other hand, it is easier to get the full roster out and teams can get a rhythm going. And for the mini-tournament hosts, its a three-game homestand that should get the fanbase really going. Both Utah and Arizona play in only three separate weeks, meaning they have two multi-game sets, including the ones they are hosting where they play three games during the three-day events. LA and San Diego each have two weekends where they play a pair of games, while San Francisco and Oregon have one. Seattle has none, and are the only team playing on six of the eight weekends of the regular season.
2022 Team Rosters
Oregon Onyx

Arizona Sidewinders

Utah Wild

San Diego Superbloom

Seattle Tempest

San Francisco Falcons

Los Angeles Astra

Players to Watch
Jamie Eriksson (Seattle Tempest)

Jamie Eriksson is one of the sport's biggest rising stars. Over the pandemic hiatus, Eriksson focused on her fitness and throwing: the work has been paying dividends ever since. In 2021, she played with Arizona Lawless for the club season and put up impressive stats during their Club Nationals appearance: 9 goals, 10 assists, and 5 blocks over 8 games. Her athleticism, height, and elite-level skills will make her a force to be reckoned with for Tempest this season.
Kaela Helton (San Diego Super Bloom)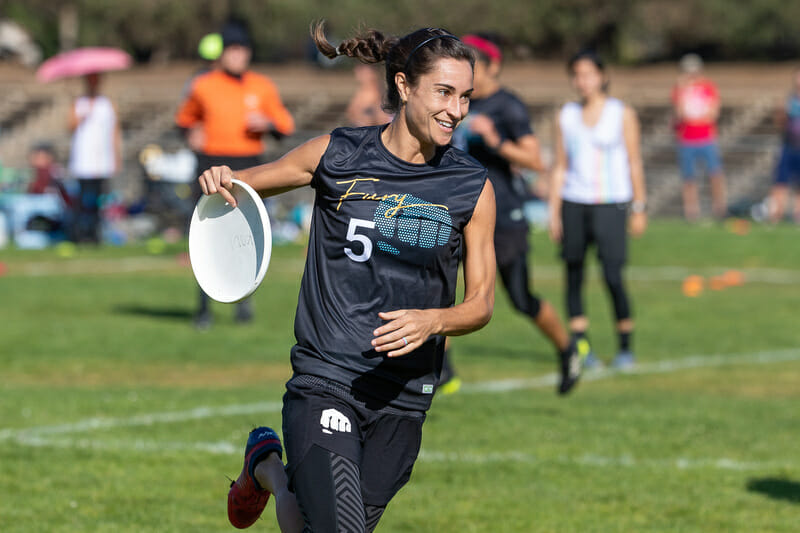 It should come as no surprise that Kaela Helton makes this shortlist. Helton has been a household name in ultimate for years — most recently making the cut to 32 for the USA World Games Team. During the Winter Cup, her athletic prowess was on full display. In Superbloom's game against Astra on Sunday, she tied for first for most blocks by a single player (4) and most assists by a single player (4), and tied for second for most goals by a single player (3).
Dena Elimelech (LA Astra)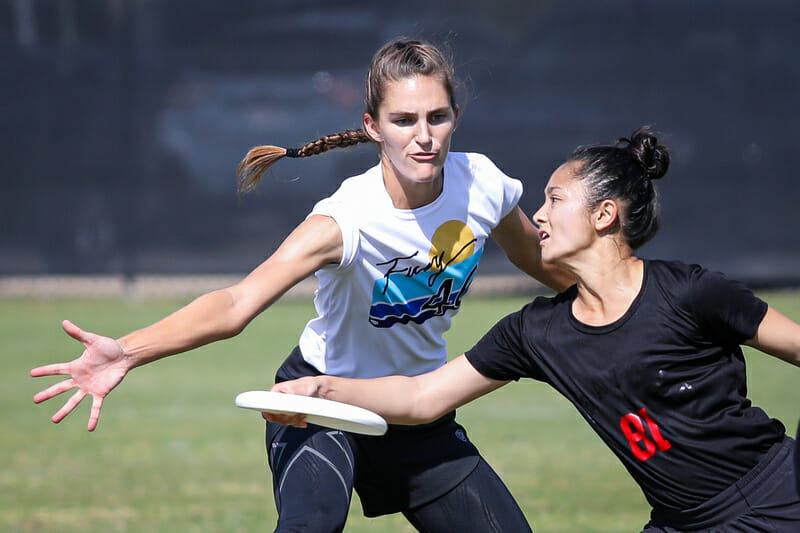 A player who needs no introduction at this point, Dena Elimelech is suiting up for Los Angeles Astra once more and it is all but a guarantee that she will provide a highlight reel's worth of showstopping plays again this year. Whether the Astra needs someone to sky the opponent, layout for the score, or get a handblock, Elimelech can and will deliver. Her dominance was obvious at the Winter Cup, and there are no signs that she will be slowing down anytime soon.
Aubree Dietrich (Arizona Sidewinders)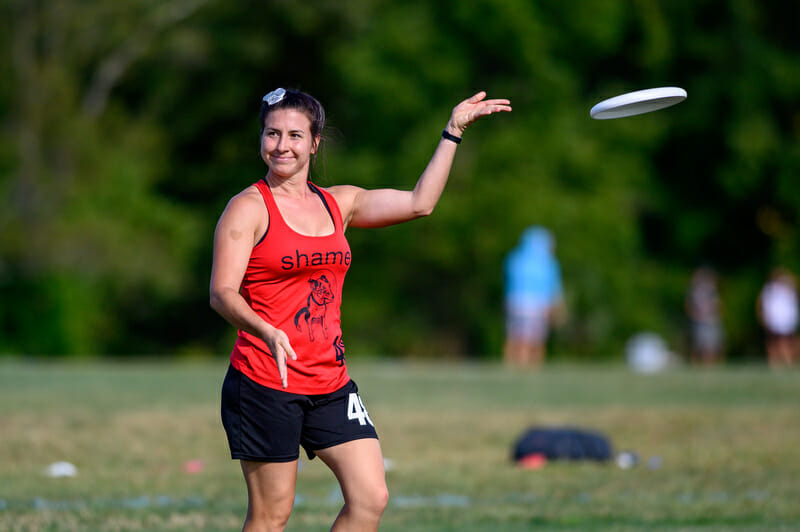 Though she is a semi-pro debutant, Dietrich is a skilled and experienced ultimate player and should make an instant impact for the Arizona Sidewinders. With a keen sense for timing and speed to match anyone, Dietrich has made a name for herself as one of the strongest deep cutters in the club mixed division while playing with Fort Collins shame. With the wide open gameplay of the semi-pro stage, and knowing that Arizona likes to put up deep balls, Dietrich should have no problem acclimating to a new team in a new league and quickly becoming a key player.
Alex Diaz (San Diego Super Bloom)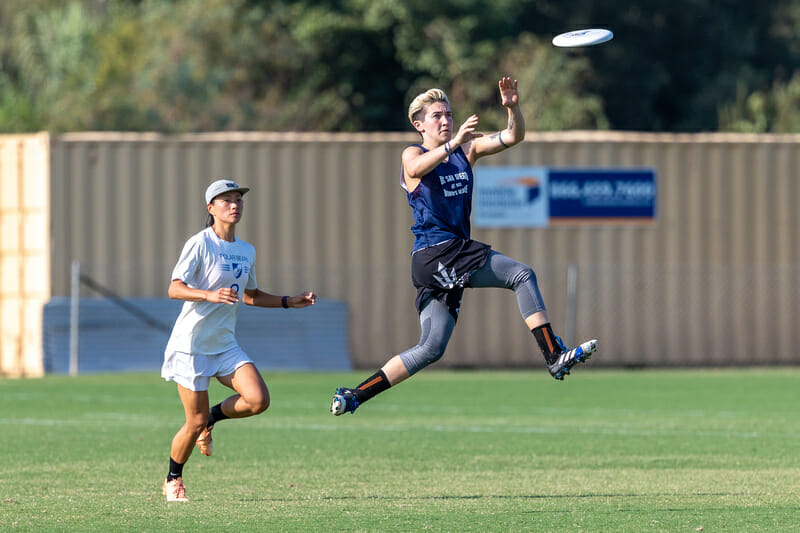 A breakout star on the 2019 UCSD championship team in the college division, Alex Diaz flashed stellar play in the WUL Winter Cup turned heads last December and set her up to be one of the most important players in the league this season. Equally comfortable winning in the air or legging out a contested under, Diaz is nearly impossible to guard as an isolated cutter and is a huge threat in the red zone. With the throwing talent that Super Bloom can put out on the field, Diaz will have plenty of opportunities to showcase her skills and push San Diego back towards the top of the standings after they were just beaten out by Utah Wild in the Winter Cup.
Kyra Khoroujnikova (Utah Wild)

'Kayak' is an instant-impact cutter with a high ceiling. Her hard-working, high-motor style suits the professional game well, with just a single showcase game each day. After years playing under the radar for Salt Lake City Elevate and Utah Spiral Jetty, Khoroujnikova burst onto the scene first in the spring of 2020 as a college senior, and then during the 2021 club season playing for Portland Schwa. She was one of the standout players in the Seattle Tempest vs The West showcase game but didn't play in the Wild's WUL Winter Cup win. Looking to stay on top of the league, Utah will need to find some high-volume players to fill in for the loss of Makk Kestin to Portland Rising in the PUL; expect Kayak to step up and lead the way.
Claudia Tajima (Oregon Onyx)

The former Boston Brute Squad and current Portland Schwa quarterback is making her semi-pro debut with the first-year Oregon team. With a wealth of experience and elite throwing prowess, Tajima will be given plenty of opportunity to open up the Onyx offense. She'll also be looked to as a pace setter and reliable reset for a team that will need to gel quickly to make up for the lost time the other six WUL franchises have already gotten on field together. If Onyx is successful in its first year on the field, Tajima will likely be a big reason why.
Sally Mimms (San Francisco Falcons)

The former WCBU gold medalist brings her talents to the semi-pro scene. A long time bay area mixed player, Mimms is a talented initiating cutter, slasher, and continuation thrower. In many cities, the semi-pro scene mimics the club scene, but with so many teams in the bay area, the Falcons are closer to a regional all-star team. With experience playing with Blackbird, Mischief, and Nightlock, Mimms will be an important connector both on and off the field for a team with championship aspirations.
Preseason Power Rankings
The Utah Wild earned themselves pole position in the preseason power rankings thanks to their win at the Winter Cup. Can the fast-growing Big Sky scene help Utah maintain its top spot, or will long-time powerhouse cities like San Francisco and Seattle topple them? What about the growing strength in southern California? Plus, Oregon Schwa just went to club semis in 2019, so what's Onyx's ceiling? Arizona might be the most athletic team in the league. Get ready for a fun season.
Fantasy Western Ultimate League
Ultiworld Fantasy
Ultiworld's fantasy game for the season is live — and the clock is ticking to pick your squad, as entries close when the first game begins on Friday, March 11.
All you have to do is pick 10 players, designate two of them as your captains who will get bonus points, and cheer for the points to roll in. Your top seven scores will be included in your final count. Entry is free and you can win some sweet Ultiworld prizes.
WUL Fan Fantasy
It's 2022 y'all. It's our first season. Insider is here to host a whole season of Fan Fantasy. Here's how it's going to work: (1/8)

— WUL Insider (@WULinsider) March 9, 2022
Building on the Fan Fantasy fun of the Winter Cup, Fan Fantasy is back for the WUL for the regular season. Every Thursday, rosters for the upcoming weekend and a weekly form will be posted on the WUL Insider Twitter account for fans to fill out and place original prop bets. The following Mondays, winners will be announced and weekly prizes will be awarded. In addition to weekly prizes, scores will carry over for a separate, season-long contest and every entry will also be a raffle ticket to more end-of-season prizes.
---
Oregon Onyx was officially announced after the Winter Cup ↩

née Soper ↩