Everything you need to get you set for the 2022 PUL season.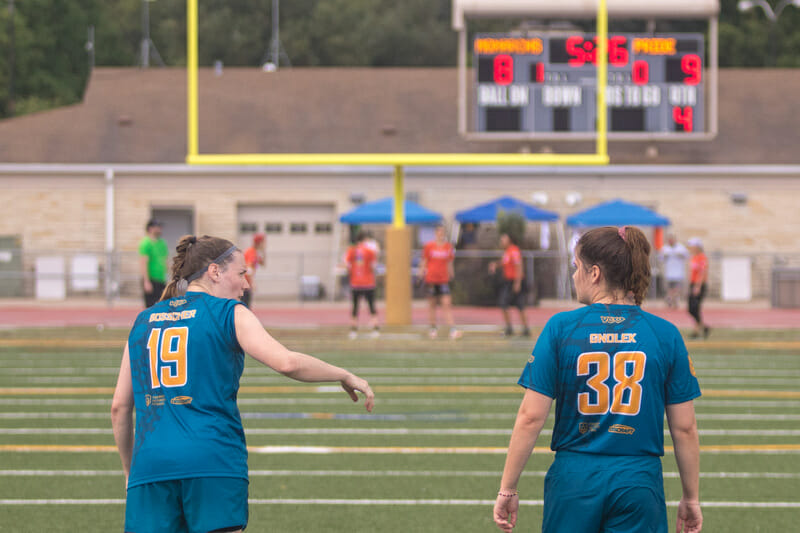 At long last, the Premier Ultimate League will take the field for a full season for the first time since their inaugural season in 2019. Due to the league's expansion in 2020 and the absence of three teams during the Championship Weekends in 2021, this will also be the first time all 12 teams have suited up for a season together. 
The 2022 season will span 10 weeks – from April 2 to June 5. The league is divided into three divisions: East, Midwest, and South with each team playing five or six regular season games. The season will culminate in a Championship Weekend June 18 and 19, although at press time, we don't know what that format will look like or how teams will earn their place there. In 2019, the league opted to use an algorithm like USA Ultimate's to account for the imbalanced schedules, so they may opt to go that route again. In addition, the host team also earned an automatic bid in the inaugural season.
Season Schedule
Not included in the image below is a May 1 matchup with DC Shadow visiting Milwaukee Monarchs.

Stories to Watch
Tall Task for a Revo Repeat
The Premier Ultimate League's inaugural season was headlined by undefeated champion Medellin Revolution Pro. From beginning to end, their high profile roster was expected to be the league's strongest and it was often a question of could any team keep up.
But going into the 2022 season, there's plenty of reason to be skeptical that Revo Pro's perch at the top is secure.
The first is their roster composition. There's plenty of the core names that have been long-standing stars for Medellin's club and PUL teams: Yina Cartagena, Manuela and Valeria Cardenas, Elizabeth Mosquera, Ximena Montaña, Alejandra Torres, and Laura Ospina. That is more than enough to make them formidable and might still make them title favorites. But their offense has typically been very concentrated, demanding on the top end players. Mosquera, the league's reigning MVP, is returning from months off after a devastating leg injury.
What's missing are the international additions. In 2019, Revo Pro benefitted greatly from a group of American imports and have historically added other travelers. Levke Walczak traveled to join the team and was one of the best players on any team in the 2021 Championship Series, but she won't be suiting up for Medellin this time. They weren't just getting reinforcements — they were getting extra stars. Their roster is thinner than it was during their championship campaign.
That also exacerbates the other issue: their challenging schedule. Their geographic restrictions mean its currently a requirement to group together Medellin's games. While they host one early season matchup against Milwaukee at TEP, their other five games are all on the road, within an eight day window, including two back-to-backs. They open with three straight games against the Shadow, Gridlock, and Radiance, who look like some of the league's stiffest competition.
While they can defend their title with their talent and chemistry, the difficulty has been turned way up in 2022.
Will Momentum From the 2021 Championship Weekends Impact the 2022 Season?
Three teams are entering the 2022 season with recent championships under their belt: Milwaukee Monarchs who won the Midwest Championship, Revo Pro who won the International Championship, and Raleigh Radiance who won the East Championship. In stark contrast, three more teams are entering the 2022 season having not played in the PUL since 2019, if at all: Atlanta Soul and Nashville Nightshade are returning for the first time since the inaugural season, and Minnesota Strike are taking the field for the first time since they joined the league in 2020.
While rosters may have changed since last summer, coming into this season with successful team and tournament experience has to feel promising. Milwaukee finished their Championship Series in incredible fashion, with a buzzer beater catch by Keila Strick in traffic to send the game to OT and eventually get the Monarchs the gold. Revo Pro continued their PUL dominance at the International Series despite missing key pieces from their original roster. And Raleigh Radiance battled back after a day one, 10-point loss to DC Shadow to beat them by two in the final. Can these three teams draw upon their 2021 experiences and continue the momentum into 2022?
Conversely, Soul, Nightshade, and Strike will be entering with limited recent experience and the question for these teams will be how quickly they can create chemistry and sort through early-season miscues. The test will begin for Atlanta Soul with a home game in Week 1, while Nightshade will take the field in Week 2 and Strike not until Week 4. That extra time could be very valuable for the Strike, the only franchise in the league that has yet to play a PUL game after opting out of the Championship Series.
DC Shadow Follows Up Interesting Opening
While they ultimately lost the East Championship to Raleigh Radiance in 2021, DC Shadow's semi-pro debut was impressive. On day one of the East Championship, they looked like they could not be stopped, and though they came up short on day two, the franchise showed they were here to compete. On field general Erica Baken is back, along with downfield dangers Ashleigh Buch and Claire Trop. Kelly Ross and Verena Woloson – who were huge threats in the end zone in 2021 – can now also enjoy having Kami Groom in the mix, who undoubtedly will be a problem for the opposing team's defense, as well as an imposing defensive presence.
DC Shadow has lost key players in Sarah Meckstoth and Jenny Fey, but picking up Raha Mozaffari and Lisi Lohre should ease the pain a little. In 2021, Shadow found success in relaying on solid strategies and giving their athletic players room to dominate. If they can adhere to a similar plan and take advantage of the stars they have rostered, it feels likely we'll see DC on the line for the final weekend of the season.
Radiance and Gridlock Set Sights On The Top
After both reaching Championship Weekend in 2019 and playing a tough match in the East Championship Series, both Raleigh and New York have to feel like they could be the team to fill the void if Medellin really does stumble.
The case of Raleigh is a simple one: their team is incredibly talented. Raleigh ultimate was the talk of 2021, in part because of the Radiance's success. Expect them to be one of, if not the, best coached team in the league, with a well-established system and high level of execution. Karen Ehrhardt looked fantastic in her debut with the team in New York last year, as did Sarah Meckstroth, who was at that point playing for DC, and could be an MVP candidate if things break her way. On top of that, since 2019, their young players have grown a great deal, especially the UNC group that won a D-I championship in 2021. Ella Juengst, Dawn Culton, Grace Conerly, Bridget Mizener, Alex Barnett, and Tyler Smith all could play sizable roles for the Radiance.
The Gridlock lost some strong players like Linda Morse, Kami Groom, and Raha Mozaffari, but you have to imagine they are itching to show that their brief 2021 performance was a blip. Angela Zhu and Tulsa Douglas are elite backfield options, and Luisa Neves, Stazi Tangherlini and co. give them plenty of options around them. Their newest additions come as a package: Cara Sieber and Emily Barrett, both formerly of Pride and All-Americans at Ohio State. Barrett led the Pride in goals in 2019 and is known for her ability to find paydirt frequently, a cutter with great timing who is formidable in the air. Sieber is more apt to operate in the midfield, using her athleticism and physicality to make tough plays that don't show up on the stat sheet. Expect some new looks from New York as they adjust to the differing pieces, but the focus and experience should be there in spades.
2022 Team Rosters
Atlanta Sol

Austin Torch

Columbus Pride

DC Shadow

Indy Red

Medellin Revolution Pro
Alejandra Torres
Alejandra Uribe
Ana Maria Rojas
Elizabeth Mosquera
Maria Angelica Forero
Valeria Cardenas
Ximena Andrea Montaña
Yina Paola Cartagena
Luisa Fernanda Sánchez
Manuela Cardenas
Analy Isabel Maya
Andrea Bustamente
Camila Yepes
Gabriela Jiménez
Laura Ospina
Akina Younge
Laura Guerrero
Valentina Gómez
Milwaukee Monarchs

Minneapolis Strike

Nashville Nightshade
Rachel Barr
Emily Bennett
Amanda Borders
Emily Bronson
Lauren Bryant
Grace Castro
Meaghan Creamer
Kayla Ferguson
Katharine Gilbert
Noel Holmes
Macy Hudson
Rebecca Hunter
Amanda Johnson
Rachel Kramer
Brielle LeClear
Genevieve Leo
Margie Quinn
Micah Roberts
Grace Robinson
Mariana Rodriguez
Elena Rubino
Amy Schlabach
Jesse Shofner
Tori Taylor
Collen Wright
Coaches: Eli Motycka, Mia Letteria, Jenn Stewart
New York Gridlock

Portland Rising

Raleigh Radiance

Players to Watch
Penny Wu (Columbus Pride)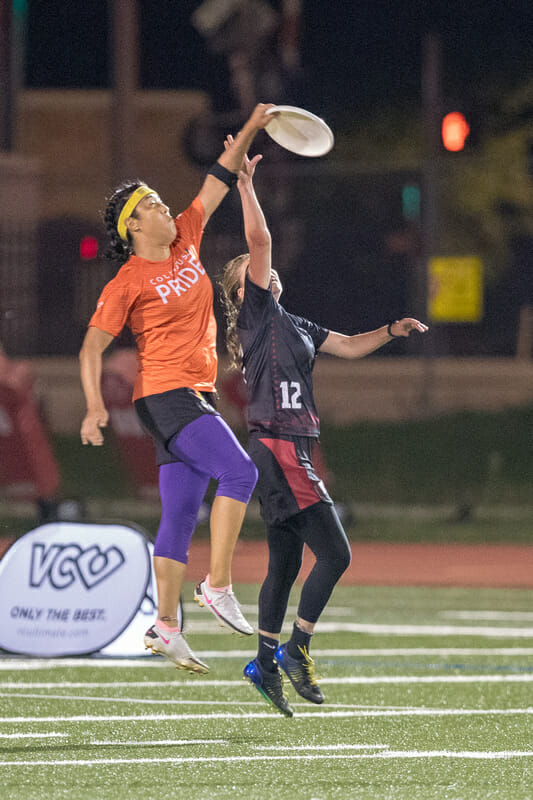 While there was a lot to be excited about after the Midwest Championship last year, one person people could not stop talking about was Penny Wu. 2021 was Wu's debut with the team after the 2020 season was cancelled and she certainly made the most of it. Between her big hucks and clever looks, the defense scrambled to find an answer for her dominance, and that will likely remain the case in 2022 as Wu continues to pick apart opponents.
Kami Groom (DC Shadow)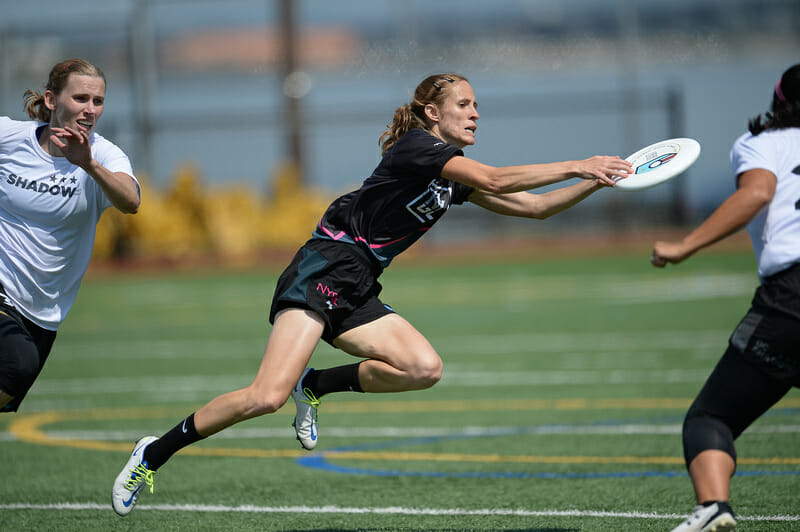 Washington swapped some big stars, but Groom's arrival is practically a supernova. She's one of the most decorated athletes of the modern era, with titles galore in club and international play, six Ultiworld Club All-American First Team selections, and four appearances on the Club Women's Player of the Year podium, including winning the award in 2016. The speedster is one of the game's most devastating block-generators and those wheels offer plenty of offensive benefits, too. She didn't exactly dominate for the Gridlock at the East Championship Series, but her bonafides are too good to not consider her an MVP threat from day one.
Sarah Meckstroth (Raleigh Radiance)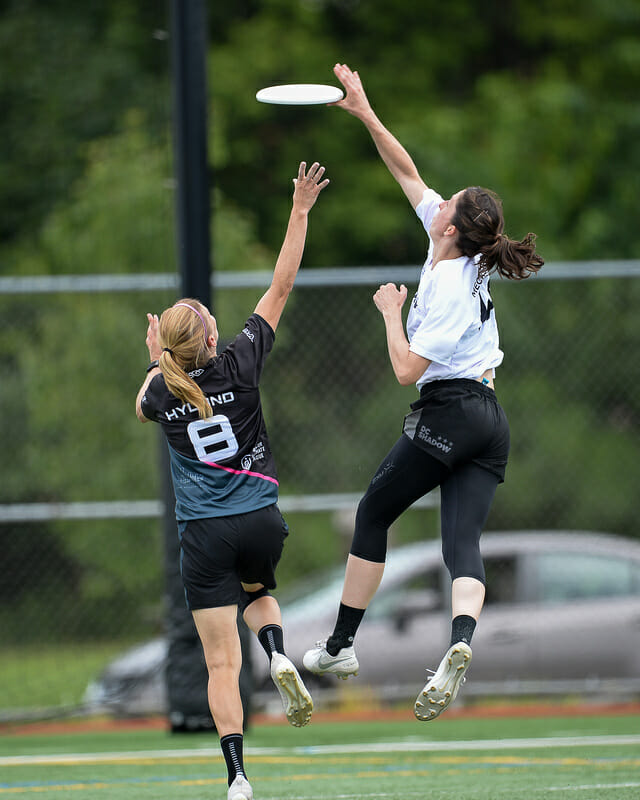 Raleigh's star-studded roster rivals RevoPro's, but keep an eye out for one of their newest imports, recently-announced World Games player Sarah Meckstroth. She was highly impactful during DC Shadow's 2021 event, a dangerous downfield weapon who can win battles in the air or do work underneath. In addition, she brings plus defense to her well-rounded offensive game. If they can integrate her into their system, she will pose yet another nightmare matchup for the rest of the PUL to deal with alongside 2021 Club Women's POTY Lindsay Soo and the emerging talent coming out of the UNC Pleiades title-winning program.
Sophie Knowles (Portland Rising)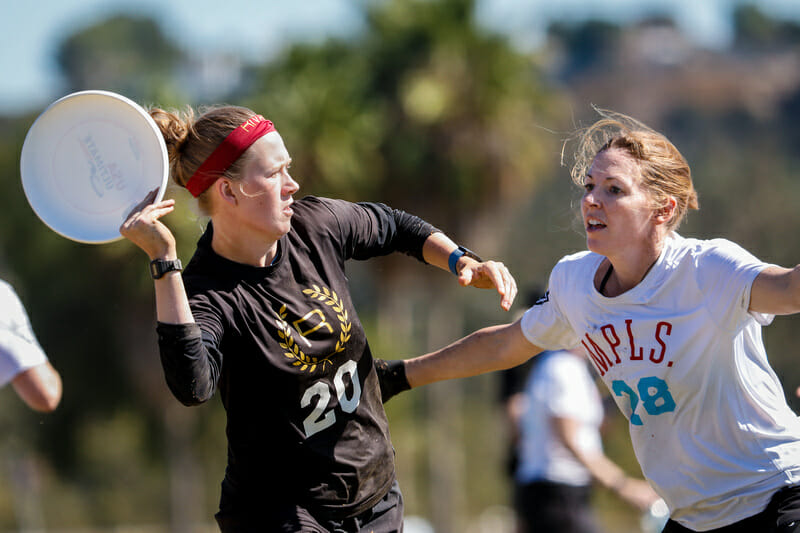 In 2019, Knowles was the driving force of the Pride offense, and piled up some of the league's most impressive statistics. Expect her to carve out a sizable role in her new Portland digs, where she could be an immediate offensive focal point. Knowles has the ability to efficiently handle a heavy workload, winning the league's 2019 Offensive Player of the Year with a league-leading 23 assists.
Tracey Lo (Indy Red)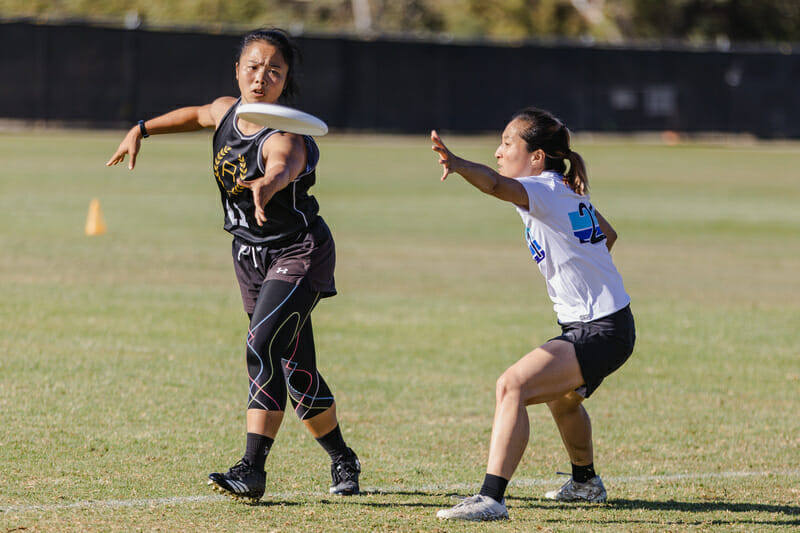 Indianapolis' 2019 squad never really had a center handler to drive offense, with their backfield's most present players usually playing a more possession-based style. Not a single player recorded double-digit assists. Lo gives them a potential difference-making thrower, a hard-slinging lefty who can dial up the aggressiveness as necessary. With Shani Rosenthal also potentially stepping into a big downfield role, this dynamic duo could be a common connection for Red.
Nariah Sims (Minneapolis Strike)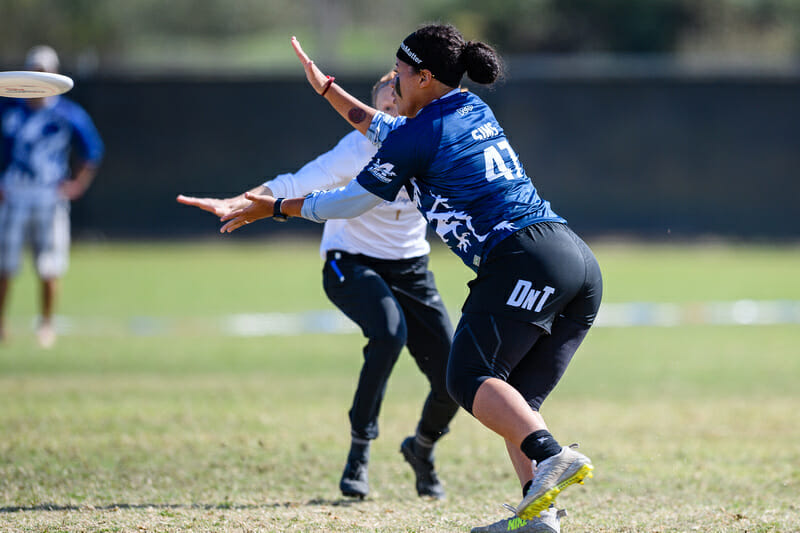 One of the biggest names on a star-studded Carleton Syzygy team in college, Nariah-Belle Sims will make her professional debut with the Minnesota Strike this season after the Strike did not play in 2021. While offensive brilliance is the fastest path to stardom, Sims has chosen to walk the rocky road of being a defense-first player. But she's made a name for herself with her dogged defense, frustrating cutters with intense and active play. What helps build her reputation isn't just about her ability to shut down opposing weapons, but to create turnovers, especially flashy ones. Layout blocks are a common occurrence during her D-points, whether they be against her assignment or with well-timed poaches.
Jesse Shofner (Nashville Nightshade)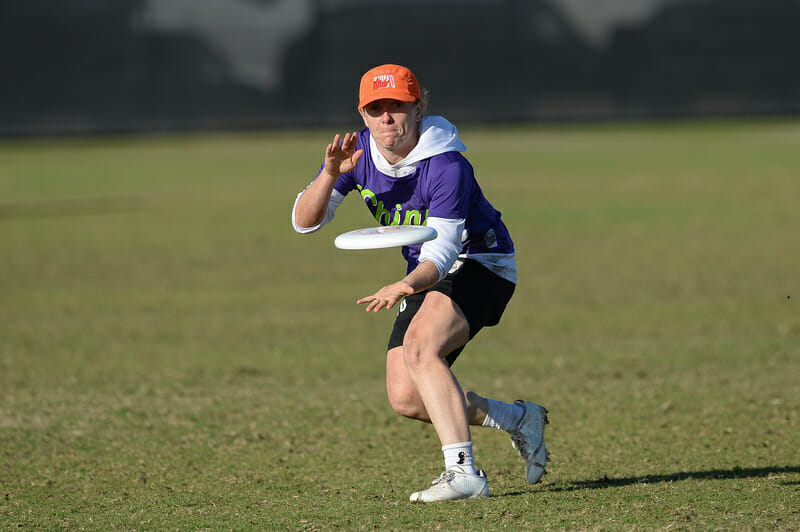 Shofner is one of the game's most unique players, bringing her own brand to the field whenever she steps on. A hometown player, the spring-loaded cutter is likely to delight fans with her spectacular layouts. And while the World Games alternate can dial up dimes as well, the thing that defines her game is pace. She controls it as well as anyone, able to strike with lightning quickness when the time is right.
Leah Tsinajinnie (Atlanta Soul)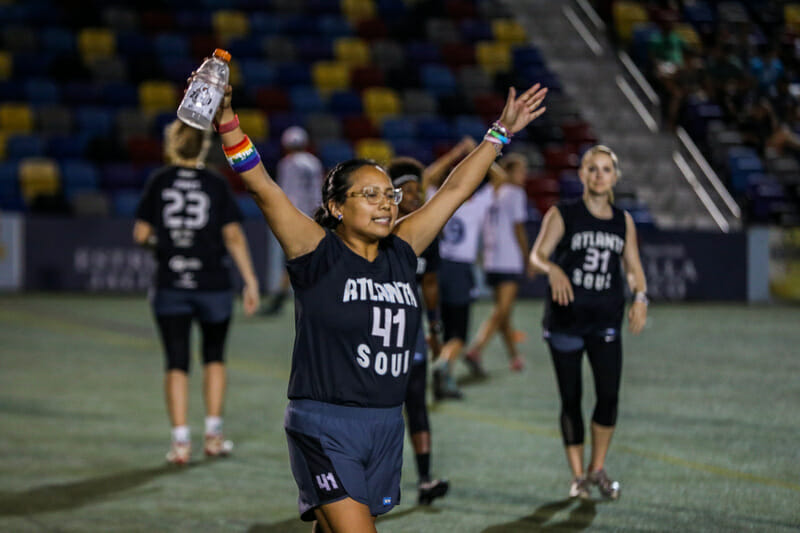 While Leah Tsinajinnie is now putting most of her efforts into disc golf, and doing so quite successfully, her presence on Atlanta Soul's roster means that the long-bombing lefty will still be making her mark on the ultimate field this season. Known for her throwing prowess, Tsinajinnie will be a force to be reckoned with out of the Atlanta backfield, with her time spent disc golfing in the past two years possibly helping those deep shots go somehow even further than before.
Abby Cheng (New York Gridlock)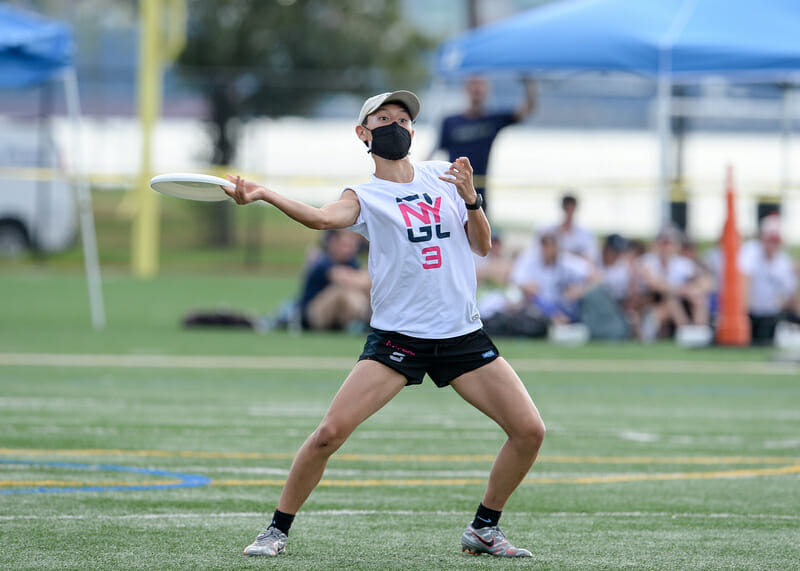 The 2020 Donovan winner is back for New York Gridlock and she's set to stand out once again on the professional field in 2022. Coming out of the longstanding D-III program in Oberlin, Abby Cheng brings speed and energy to this Gridlock team, along with strategic insight from her time in both the club women's and mixed divisions. Even as one of the younger members on a veteran-laden roster, Cheng's talent and quickness will still be key to helping New York bounce back from a disappointing showing in the 2021 East Championship.
Melissa Gibbs (Milwaukee)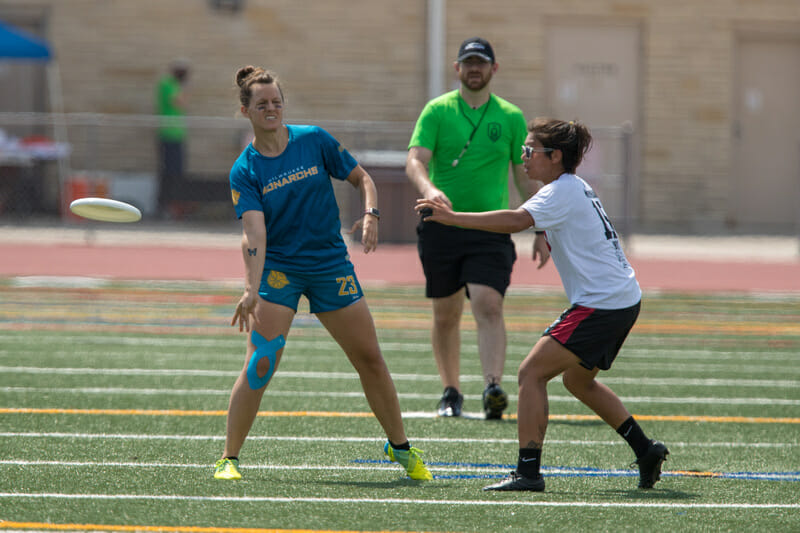 It was a tumultuous offseason for the Milwaukee Monarchs, and they will be eager to get back on the field to turn the page and let their play be the real story of their 2022. One underrated piece in leading their Midwest Championship defense will be Melissa Gibbs, a savvy and highly respected veteran in the region. From her time dominating with Iowa Chad Larson Experience in the mixed division to her years of service with Heist in the women's division to her appearance on the US Women's Masters Beach Worlds roster in 2017, Gibbs has been both a steadying presence and gritty source of inspiration to her teammates. She may not get the same credit as bigger name stars Georgia Bosscher, Robyn Fennig, or Austin Prucha, but ask any teammate and they will let you know how critical Gibbs is to their success and team cohesion.
Sanja Stojcic (Austin)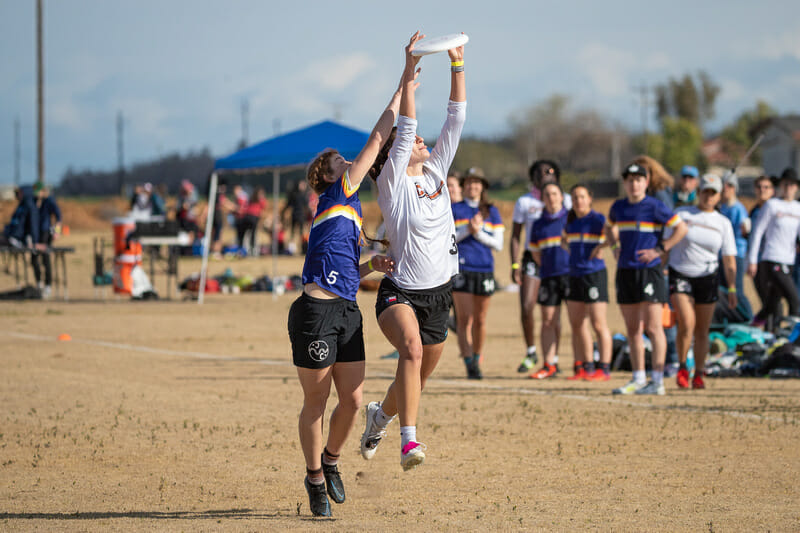 Still just a senior in college playing with Texas Melee, Sanja Stojcic will be pulling double duty when the Austin Torch kick off their 2022 PUL season in Week 3. A tall, imposing downfield cutter, Stojcic will likely prove to be a matchup problem for most players tasked with guarding her. She'll also be a clear target, perhaps stepping into the role vacated by a similar Melee alum, Julia Schmaltz, for Austin's handlers looking to put the disc up to her and the rest of the dynamic Torch roster. With additional time to develop as a player in college with Melee these past few years, this may just be the season that we really see Stojcic break out in her first season as a professional.
Ximena Montaña (Medellin)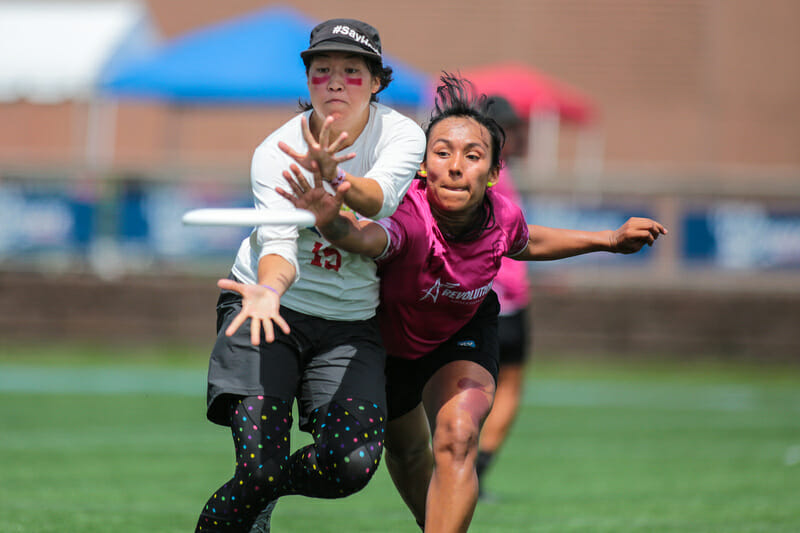 For all the big name stars that populate the top end of the Revolution roster, one name that frequently doesn't get the attention she deserves is Ximena Montaña. Part of the golden generation that has helped bring the program to international acclaim, Montaña often does the thankless work grinding out yards for the offense and being that lockdown defender that lets teammates take bigger risks. Her USAU club sabbatical with New York BENT last season may not have been quite as successful as hoped, but Montaña no doubt got some quality reps matching up against the types of opponents she'll see this spring in the PUL.
Preseason Power Rankings