Half of the Nationals bids have been handed out, the other half will be determined this weekend.

Our coverage of the 2022 College Series is presented by Spin Ultimate. Please support the brands that make Ultiworld possible and shop at Spin Ultimate!
Back in their traditional early-May slot for the first time in three years, there are few more exciting portions of the ultimate calendar than spring College Regionals. For some, these events will be the culmination of their season — or even college career — while for others it's just another step on their path toward the College Championships. Count on plenty of dramatic action and unexpected results along the way as every team fights to ensure they fall into the latter group.
D-III Women's is the smallest division in college, with teams largely concentrated in a few regions. That means more than half of the regions have already assigned their Nationals bids directly from a Conference event, with the remaining four this weekend. By Sunday evening, we'll have the full bid picture in sight.
Atlantic Coast
Score Reporter
Date: April 23-24
Location: Glen Allen, VA
Nationals Bids: 1
1. Mary Washington *
2. Catholic
3. Richmond
4. Elon
#20 Mary Washington made themselves the team to watch from the Atlantic Coast with a huge 11-4 victory over Richmond at the Atlantic Coast Open earlier in April. This past weekend, they followed that up and secured their bid to College Nationals going 4-0 in pool play, and only letting up three points Sunday in two bracket play games. #23 Catholic came in second in the region ahead of Richmond, but with only a single bid on offer, the season ends for both Nun Betta and the Red Hots.
Great Lakes
Score Reporter
Date: April 23-24
Location: Bourbonnais, IL
Nationals Bids: 1
1. Knox*
2. Wheaton (Illinois)
3. Valparaiso
4. Kalamazoo
Knox Alley Cats are going to nationals! Going 3-0 in Saturday pool play, Knox carried that momentum to Sunday bracket play, where they only let up four points the whole day. A 7-2 victory over Wheaton, the representative for the Great Lakes Region at 2021 Nationals, punched the Alley Cats' ticket to Milwaukee.
Metro East
Score Reporter
Date: April 30 – May 1
Location: Albany, NY
Nationals Bids: 2
Excitement Level: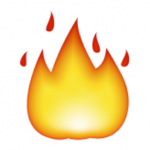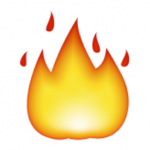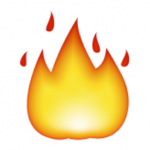 In the first of the tournaments this weekend, two ranked teams will compete with six others to secure one of the two bids from the Metro East.
Top seed #13 SUNY Geneseo Escargot persevered over their competition in Churchville, NY to secure their regionals bid as the Western NY Conference champs. Escargot cruised through the tournament, more than doubling up every opponent they faced, containing a strong spring that has seen them only lose to #10 Lehigh. Ithaca Kweezy, who have been ranked for stretches this spring, finished second in the Conference over the Hamilton Hot Saucers. It was a less successful weekend for the region's 2021 Nationals attendees Rochester EZs, who just escaped with the fourth and last bid from the conference, though it is never a good idea to count out a program with recent Nationals experience on the roster.
The weekend's no.2 seed #17 Skidmore Thoroughbears have had a dominant season this spring as well. As was the case for Geneseo, Skidmore decisively won the Eastern Metro East College Conference, giving up just five points across their three games. The Thoroughbears confidently go into face the regional qualifier from the Western NY Conference.
With two Metro East bids on the line, expect to see Skidmore and SUNY Geneseo battle it out in Albany to claim their region's crown. Whoever comes up short just needs to make sure they have enough left in the tank to compete with the other hungry squads in the game-to-go to secure an invitation to Milwaukee.
New England
Score Reporter
Date: April 30 – May 1
Location: Williamstown, MA
Nationals Bids: 3
Excitement Level: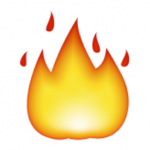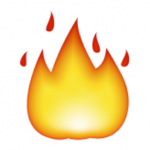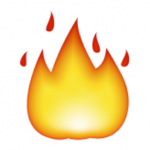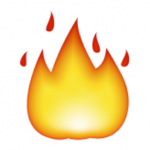 The region with the most Nationals bids in the division, New England will need them, with three teams ranked inside the top 5 in our Power Rankings and a handful of others sprinkled throughout the top 25.
Leading the way is the defending national champs. Even with the tough competition ahead of them in Williamstown, #1 Middlebury Pranksters' return to D-III Nationals to defend their title seems predestined. The Pranksters return almost their entire championship-winning roster to the field — including 2021 Player of the Year Claire Babbott-Bryan and All-Americans Keziah Wilde and Makryn You Mak — and after a spring of playing open lines, seem stronger than ever.
Right on their heels is a fiery #3 Williams Nova, who cruised to an easy Southern New England Conference Championship themselves. Looking to avenge their loss in the game-to-go of fall nationals, Nova has been on a tear all spring, beating even some ranked D-I squads. They will look to utilize their arsenal of deep throwers to find cutters all over the deep space and may have the best chance to challenge Middlebury for the first bid to Milwaukee. Either way, they should have enough to avoid the disaster of once again missing out on a bid to the College Championships.
The #5 Wellesley Whiptails similarly had a resounding victory at the Metro Boston Conference. After testing themselves against tough competition at No Sleep Til Brooklyn to start their 2022 campaign, Wellesley has steadily improved throughout the spring, losing just a single game since and letting up five points total at this round-robin conference championship.
Lest we believe the favorites have a cake-walk, there are loads of dangerous opponents waiting in the wings, ready to pounce if the top 5 squads falter. #11 Brandeis Banshee secured their bid to regionals after the Whiptails and hope to return to nationals after their run in 2021. #24 Stonehill earned their way into the Power Rankings with an impressive performance at the New England Open, though they couldn't keep quite keep up with the elite programs ahead of them at Conferences. A trio of top 15 teams finished behind Williams in South New England; #12 Amherst Sparkle Motion, #14 Smith Luna Disc, and #15 Mount Holyoke Daisy Chain all have wins over regional opponents to hang their hats on. Colby may not have been able to keep pace with the Pranksters at the top of the North New England Conference — no one could — but they put the hurt on the rest of the field and will come into Regionals with an eye on snagging one of the available bids.
With so many ranked teams dotting the schedule, there is no easy path through New England Regionals. There may be three bids to Nationals, but any team that extends their season in Williamstown will have earned it.
North Central
Score Reporter
Date: April 16-17
Location: Northfield, MN
Nationals Bids: 2
1. Carleton (Eclipse)*
2. St. Olaf*
3. Winona State
4. Michigan Tech
5. Grinnell
6. Macalaster
#2 Carleton Eclipse's fall goal was to win nationals and while they came up short in Norco, it appears that they are well on their way back to contention in Milwaukee with their win at North Central ConfRegionals securing their bid to the College Championships. With a regular season series split with #1 Middlebury, Eclipse was primed to win the North Central and rightly setting their sights on higher goals.
#9 St. Olaf Vortex did not make it too easy on Eclipse. A two-point margin was all Carleton could manage in the regional final, before Vortex took the second bid to nationals for themselves. #21 Winona State had an outstanding tournament as well, securing a victory over #22 Michigan Tech's Superior Ma's for a place in the game-to-go. Their only losses of the weekend were both to St. Olaf.
Northwest
Score Reporter
Date: April 16-17
Location: Hillsboro, OR
Nationals Bids: 2
1. Portland*
2. Lewis & Clark*
3. Puget Sound
4. Pacific Lutheran
#4 Portland UPRoar secured one of the first bids to Milwaukee, with decisive wins at their ConfRegional event. Letting up only six points in pool play, Portland has demonstrated that despite losing the inimitable Kim Dorr, they're here to make a run for the D-III Championship again. #25 Lewis & Clark Artemis was something of a surprise in securing the region's second bid to nationals, defeating Puget Sound Clearcut in the game-to-go. Expect Lewis & Clark to head to Milwaulkee with a well-rounded roster, ready to represent the Northwest alongside UPRoar.
Ohio Valley
Score Reporter
Date: April 30 – May 1
Location: Bethlehem, PA
Nationals Bids: 2
Excitement Level: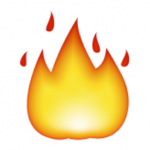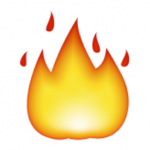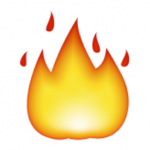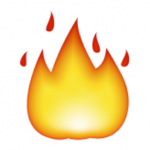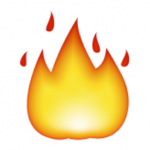 Ohio Valley has seen a lot of tough competition between defending regional champions #10 Lehigh Gravity, the #6 Haverford/Bryn Mawr Sneetches, and #19 Cedarville Queen Bees. The Sneetches prevailed at Pennsylvania Conferences over Easter/Passover weekend, snatching their second victory over Lehigh this spring; this matchup has seen Haverford come out on top at Bring the Huckus as well, however the one point differential and windy conditions from that weekend indicate Lehigh is not to be forgotten. Swarthmore Warmothers, who came in third behind the above pair in Pennsylvania, came close to besting Gravity and will also be in contention for one of the two Nationals bids on offer at the Ohio Valley Regional championship.
Meanwhile, in the Ohio side of the region, Cedarville crushed their respective opposition and is likely to not let the other top 20 teams take the bids to Milwaukee too easily. Expect to see Kenyon Blu-Ray vie for another bid to nationals after their trip to Norco last fall as well, despite finishing second in the Ohio Conference Championships.
With two bids on the line and plenty of worthy candidates to take them, Ohio Valley will have one of the strongest regional representations in Wisconsin. Which teams exactly earn that right will be an exciting battle to watch.
South Central
Score Reporter
Date: April 30 – May 1
Location: Commerce City, CO
Nationals Bids: 1
Excitement Level: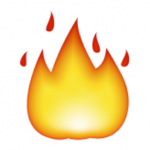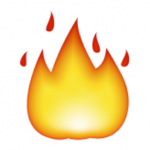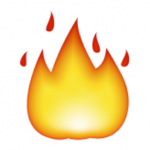 Two South Central teams finished in the top 10 during the fall series, but they have been reduced to a single bid for the spring.
Despite finishing behind Truman State in Norco, #16 Rice Torque is the odds on favorite to claim the bid this time around. While both regional powerhouse programs lost a fair amount of experience from their fall rosters, Torque retained a bit more of their leading contributors and have been able to register some meaningful reps this spring against elite competition at Centex, gaining experience for the players in trying to return the three-time national title-winning program back to their former glory. But don't count Truman State out entirely — this is a team that were semifinalists in the fall, even if the leaders from that team have all graduated. Trinity also has 20 games under their belt already in 2022, giving their roster plenty of time to gel and grow together.
Given the four-team pool play into a four-team bracket format to decide the region's lone bid, any final will feature a rematch as the game-to-go. It's an old sports adage that it's never easy to beat the same team twice in a row, so while Rice may look the most likely to earn a trip to Milwaukee, we could seen fireworks along the way in Commerce City and find ourselves with an upset or two.
Southeast
Score Reporter
Date: April 23
Location: Cartersville, GA
Number of Bids: 1
1. Berry*
2. Union
A big upset at the Southeast ConfRegional event this past weekend helped #7 Berry qualify to their first-ever College Championship berth. In an unforgiving single-game elimination, the Valkyries played a tight match with 2021 regional winners the #8 Union Jills, but emerged with an 11-8 victory — and pure jubilation. An incredible accomplishment for a younger program that is growing up fast.
It's a shame for Union — quarterfinalists in Norco and authors of a successful spring season as well — to finish on the outside looking in, but this remains a strong program on the rise. In a future season where bids are earned with regular season performance instead of size constraints they have no control over, expect the Southeast to be in contention to earn more than just the one.
Southwest
Score Reporter
Date: April 16
Location: Claremont, CA
Nationals Bids: 1
1. Occidental*
2. Claremont
For the third consecutive season, #18 Occidental Women's Air Corps topped their longtime rivals in the Claremont Greenshirts to claim the Southwest's bid to Nationals. Fifth-place finishers near home in Norco in the fall, WAC were the expected winners and should be aiming high in Milwaukee, with 2021 BPOTY Sophie Havranek leading the way.