At least 19 games filmed and streamed!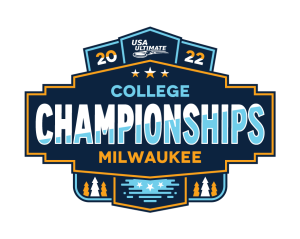 The 2022 USA Ultimate D-III College Championships are here! Starting today, 32 teams from Division III will battle it out in Milwaukee, Wisconsin, for the first springtime college championship title awarded since 2019.
Streaming coverage of D-III games will be available on YouTube and Ultiworld.com/live starting with the quarterfinals on Sunday. On-demand film will also be available from the pool play, prequarters, and semifinals rounds for Ultiworld Full and Plus subscribers.
In addition to our video coverage, Ultiworld is posting round-by-round updates on our event page and livetweeting games at Ultiworld Live. Watch the site for full recaps, features, and stories from the tournament!
Here is the complete video schedule for the tournament (all times Central). Saturday, May 21st
No live games on Saturday.
Middlebury vs. SUNY Geneseo (W)
Berry vs. Occidental (W)
Carleton Eclipse vs. Skidmore (W)
Haverford vs. Mary Washington (W)
Portland vs. Mount Holyoke (W)
Middlebury vs. Claremont (M)
Colorado College vs. Navy (M)
St. Olaf vs. Oberlin (M)
Berry vs. Oklahoma Christian (M)
Sunday, May 22nd
10:45 AM — Women's Quarterfinal
1:00 PM — Men's Quarterfinal
3:00 PM — Men's Semifinal #1
5:30 PM — Women's Semifinal #1
Women's Prequarter
Men's Prequarter
Men's Semifinal #2
Women's Semifinal #2
Monday, May 23rd
9:30 AM — Men's Final
12:00 PM — Women's Final